This post may contain affiliate links where I will earn a little bit of commission should you purchase anything at no extra cost to you.
In the last few years, I've started trying to travel a lot more than I have during the rest of my life, aiming to take advantage of as many of the cheap flight ticket deals as I can afford meaning that I've visited LA, Oslo, Dubrovnik, London and we're off to Riga in a few weeks. All in less than a year thanks to the Ryanair cheap deals that pop up every few months.
With travel comes packing which nobody enjoys doing. I'm a serial over-packer btw. A three-day trip means that I need seven pairs of trainers, fourteen pairs of jeans, just the essentials really.
For this post, I thought I would write about the absolute must haves when it comes to any trip away for me.
Mobile Phone
Without a doubt, the most important piece of my travel essentials is my mobile phone. I use it for so many things when I'm heading abroad.
I very rarely bother printing out boarding passes, I just prefer checking in online and downloading the boarding pass to my "wallet" app.
You don't have to wait in the queues at the airport as the majority of them have a fast track lane for online check-in bag drops. It's just easier.
My phone is also basically my laptop when not in the accommodation. It allows me to keep a rough itinerary of places that we want to visit and gives me the ability to quickly jump on google maps if we get lost or can't find somewhere.
I'm extremely lucky that my phone network is 3 as I love their "Feel at Home" feature which lets me use my normal contract allowances in a number of locations around the world. The majority of those are in the places we've visited so I don't have to worry about getting a huge bill at the end of my trip.
It's also a great compact camera when I can't be bothered to pull out my DSLR or if there's a moment that just doesn't allow me the time to mess about with camera settings. Just open the camera app and *snap*!
Portable Charger
The issue of taking my phone abroad is that I'm a pretty heavy battery user so I really need to take some backup power with me when I'm not near a plug.
That's where my Anker portable charger comes in.
This thing has saved my skin so much and I honestly don't know what I'd do without it.
Being honest, I bought this when Pokemon Go was everywhere and we were heading to America. No way was I going all the way there and not catching a Tauros because my battery had died.
It charges through micro-USB and contains about three full charges of my iPhone battery so I never have to worry about seeing that 1% appear and panic mode setting in. Unless I forget to recharge the charger which I have done once.
Pretty sure I picked this up on Amazon for about £12 and it's one of the best things I've ever bought.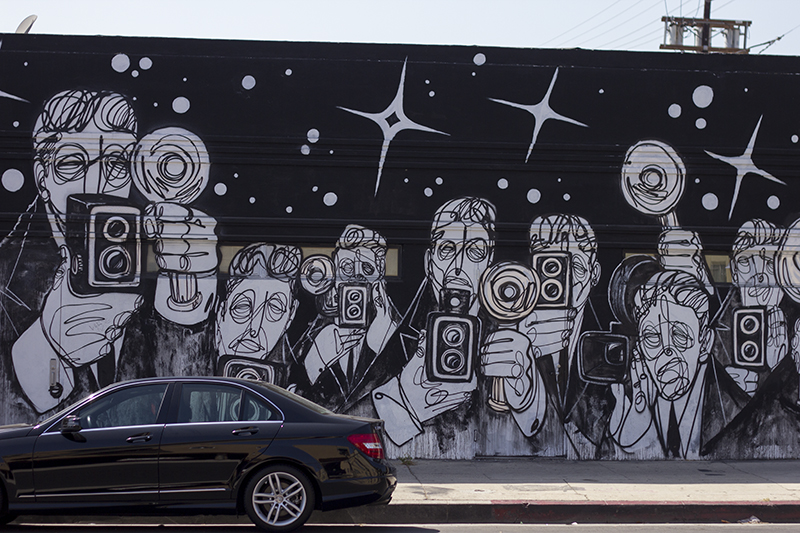 Camera
I love taking photos of my trips abroad. You'll probably have noticed if you read any of my Los Angeles, Oslo or Dubrovnik posts.
It's honestly one of my favourite things. Capturing a moment for the rest of time to look back at and remember that moment in years to come.
I'm often extremely snap happy so I have to make sure that I have plenty of memory cards and a few spare batteries.
Although I have quite a few options in terms of lenses I usually just take my Sigma 17-50mm f2.8 lens as it handles a decent focal range and can cope pretty well in low light. Sometimes I'll throw in my 50mm f1.8 just for those extreme low light situations. It's light and doesn't add much to my already over filled holdall.
My Canon 80D is my baby and if I could I would take it every single time I left the house.
Reading Material
I find that holidays are the ideal opportunity to get some reading done. I'll admit that I wish that I read more when I'm at home and it's something that I'm trying to do. Life just gets in the way sometimes and I find myself glued to my laptop more than I would like.
There's nothing better than unwinding after a busy day wandering around a new city with a good book. It's almost a ritual to go in and buy a few new books right before a holiday.
For Riga, I've picked up "Get Your Sh*t Together". I'm hoping it will help me to declutter my mind a little bit and be more productive with my time.
That's the hope at least.
Revolut Card
I'm not really one for travelling somewhere I don't know and carrying a load of cash with me.
Just before flying to Los Angeles last year, I found out about the Revolut travel card and applied for it.
It's a god send when abroad, honestly.
I can just top it up with whatever amount of money I want to take with me. It allows  Pounds, Euros and US Dollars btw, but the super handy thing is that you can just use it to pay for things abroad and it works by taking the exchange rate at that moment and converts it to local currency for you.
I've found that I've been able to save a few pounds at least on each transaction by doing it this way rather than by taking cash.
There are some limits, but the card does allow you to withdraw money from an ATM if you need any cash. It works without fees up until those limits and I'm yet to go over them.
If you don't feel too safe carrying money around a foreign country then definitely look into the Revolut card. It's so far done us well in four different countries and looks like it will be an essential travel piece for many more.
You can sign up for the Revolut card here.
Laptop
Now this one has good reason behind it.
As I said above I'm extremely snap happy when it comes to being abroad and I've easily filled up two 64gb cards in just a matter of days.
I take my laptop so that I can quickly clear some space on the cards and ensure that I'm not going to worry about being left with no memory for taking any more photos on the rest of the trip.
Every evening I'll usually fire up my Macbook and just offload the cards so that they are empty and ready for the next day.
Don't get me wrong I often get sucked in to twitter and this is where my reading time goes out the window, but the real purpose is to be able to clear my memory cards or sometimes to even write a blog post whilst I'm away.
I try not to do any blog posts when on holiday as I'm there to relax and I like to just take everything in and then write the post once I'm home but if a deadline is approaching then I'll sometimes sit and write a post.
Headphones
I can't fly without listening to music, especially when there are screaming kids on board or I want to just zone out for a while. It used to be an essential to calm my nerves when I was a bit more apprehensive of flying, but now I just use them because I'm grumpy and people annoy me.
I got the Apple Airpods recently, but only really clicked when I was taking photos for this post that they'll be useless on the flight as you can't use Bluetooth in flight mode, so thankfully I have a pair of backup wired headphones that I'll use on the plane.
Moisturiser
I don't know what it is about flying, perhaps the recirculated air, but I find that it really dries my skin out. Especially my lips.
That's why I take some sort of moisturiser with me permitted that it's under the 100ml allowance for carry ons.
My latest moisturiser of choice is the Filmore Moisturiser. It's by far one of my favourites as it doesn't leave my skin feeling greasy after I've applied it which I often find others do.
I'm not sure if I'll be able to take this one with me, I can't remember if it's under 100ml or not but you'll be certain to find a moisturiser in my bag somewhere.
It's now only two weeks until we fly to Riga and it's almost time to start packing these up ready to fly, I just need to find myself a nice new carry on as my last bag seems to be looking a bit worse for wear.
Have you spotted anything nice recently that would be perfect for flying? Send them my way over on twitter. 
What are your travel essentials? Let me know in the comments below.