This post may contain affiliate links where I will earn a little bit of commission should you purchase anything at no extra cost to you.
After a relatively action packed Saturday it was going to be much the same on Sunday with a few things booked for us to do.
I'd been looking forward to going to London to try out all the different eateries and having spotted Dishoom on Gallucks' Instagram, I knew I had to book in for breakfast here.
I had booked us into the Shoreditch restaurant for early on the Sunday morning as we had other things booked for around 11ish that I'll reveal soon.
Unfortunately, that didn't really go to plan as for some reason my alarm never went off and we woke up about ten minutes before we were supposed to be there which wasn't possible.
This meant that we had to miss out something that I had been so looking forward to before going and I was pretty gutted as who doesn't like the sound of a Sausage Naan for breakfast!
Anyways after a disappointing start to the day it was off to the other thing that I booked for us to do which was have a trip up to the Sky Garden.
Incase you've not seen almost every single blogger post about this and perhaps every single person who has been to London talking about it and posting their photos. Sky Garden is a botanical garden and viewpoint on the top floor of a huge skyscraper building in the centre of London. I say skyscraper because literally nothing up here goes above about 15 floors.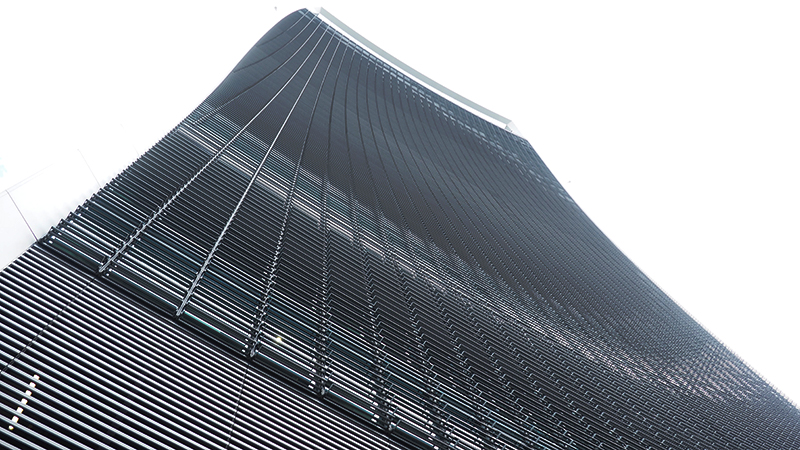 This building was daunting as hell looking up and has a really weird bend shape to the side that gives you major feelings of vertigo when looking up from the bottom.
We took the lift up to the top and the views from the balcony are incredible. You can literally see for miles in almost all directions. Overlooking the Shard, Tower Bridge and the Thames on one side and the Gherkin to the other.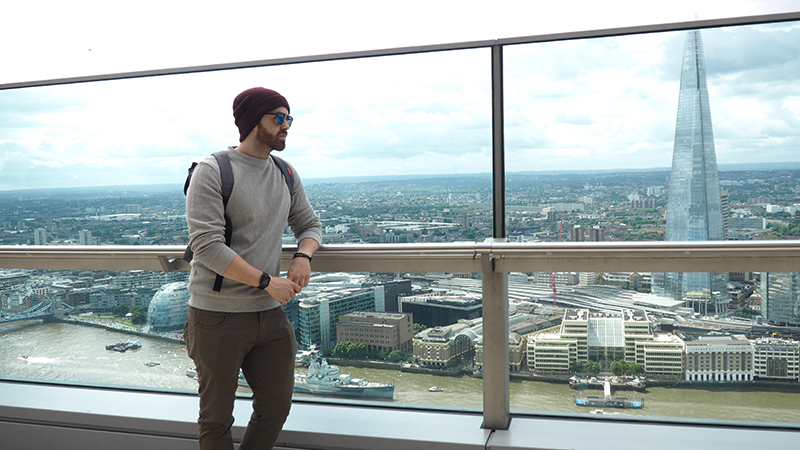 There were probably loads of other sights that you could see, but I'm still familiarising myself with all that London has to offer, but these were the standouts in the skyline.
We wandered round for a while and took some photos/videos and just generally chilled out, but due to the lack of breakfast I started to get a majorly sore head.
This swiftly started to get really bad and we left in search of some food. After getting back to ground level we headed off in the direction of the Breakfast Club, where after queuing for around 20-30 minutes we got a table and ordered food.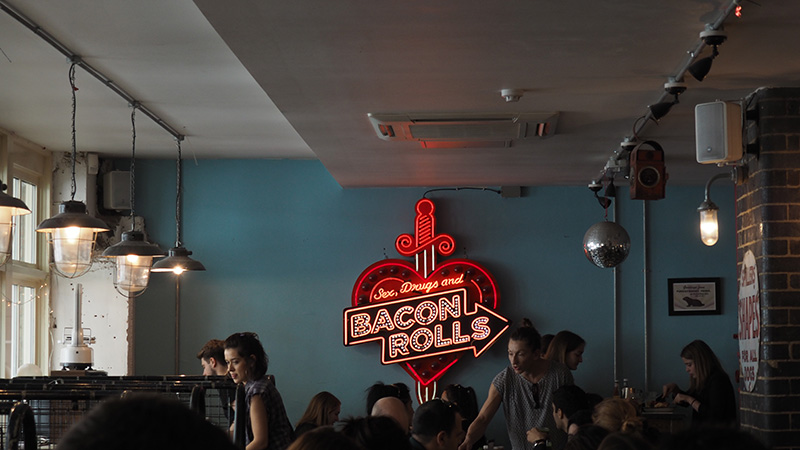 Incase you've never heard of it, the breakfast club is an 80's themed restaurant that does breakfast food and does it incredibly well hence the aptly chosen film referencing name.  I've never actually seen Breakfast Club, but I can just imagine it's all about a group of high school kids meeting for breakfast and eating breakfast, yeah?
Thankfully this arrived pretty quickly and was exactly what I needed. The food there is incredible and you must try the Full Monty cooked breakfast.
We headed back to the hotel to drop some of our stuff and for me to get a paracetamol and have a quick snooze. A 20 minute nap later and I was ready to hit Oxford street again for some more shopping. Amazing what a short sleep can do for your headache.
After hours of trawling the shops, I had imagined that I would have come out with one hell of a shopping haul, but I actually managed to find nothing at all that I wanted to buy. How is that even possible?
London and shopping should go hand in hand, but alas it was not to be.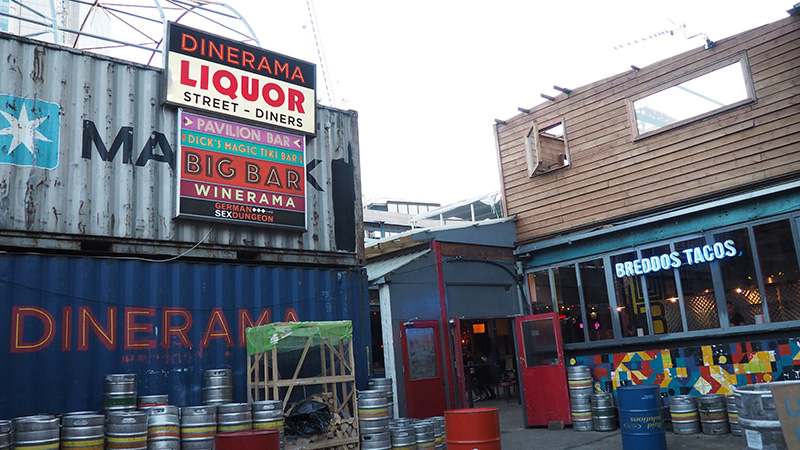 Heading back to the hotel for the evening we decided to head out to a place called Dinerama in the area which was one of the coolest things I've seen. It's like an outdoor eatery that's got loads of different stalls with different kinds of food. There's absolutely nothing like this up in Scotland that I know of (probably because the weather always sucks and seagulls will take your hand off trying to get the food), but I would kill for something similar.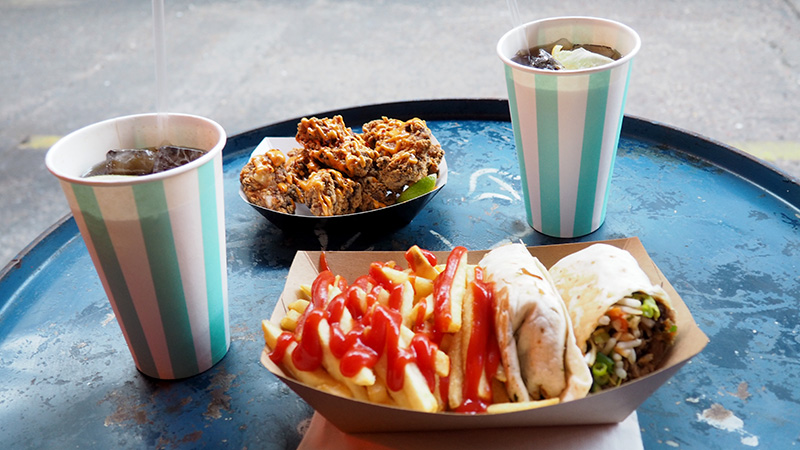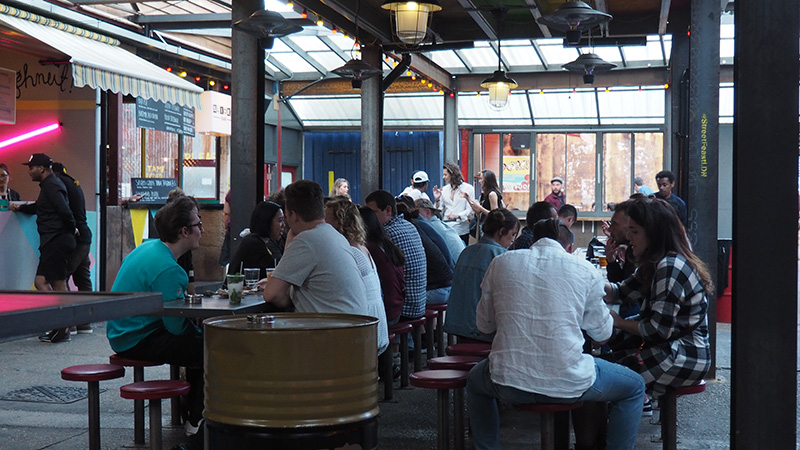 After another great night sleep it was time to get up and get things ready for checking out as we were flying home later that day.
This time we managed to actually get up early enough to head to Dishoom for breakfast. It was totally worth it and I finally got my sausage naan. Incredible!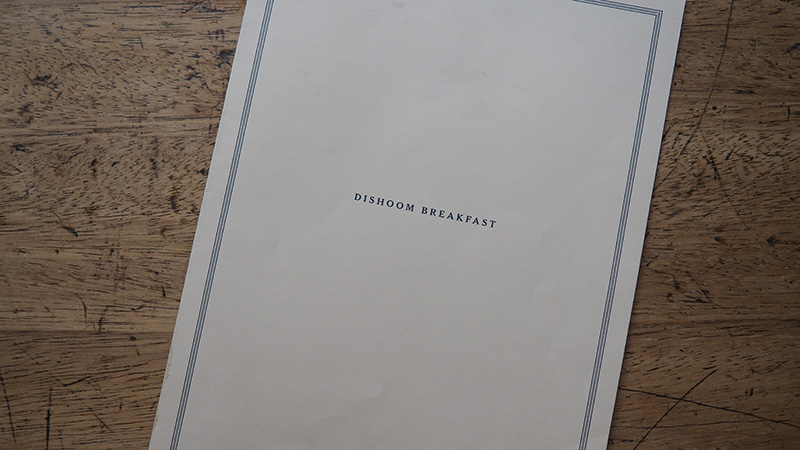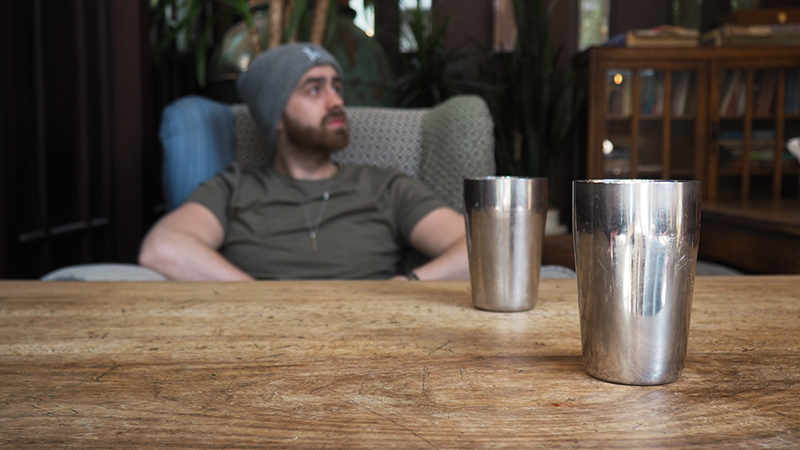 Lauren had breakfast granola that I ended up finishing off and the vanilla yoghurt was literally the best I have ever ever had.  If you are anywhere nearby any of the Dishoom restaurants then I highly recommend that you go check them out.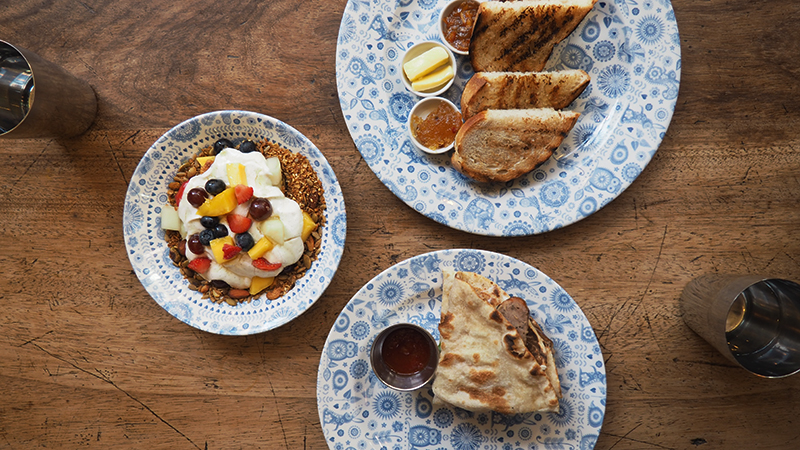 So that was the end of our London adventures for now, but I'm sure it won't be long before we head back down again as I honestly cannot get enough of the place, even if my feet do end up hating me for it.