This post may contain affiliate links where I will earn a little bit of commission should you purchase anything at no extra cost to you.
There's something quite satisfying about trawling the sale rack seeing something in a shop that you've had your eyes on for months, but have either been ridiculously skint or have exercised extreme restraint to avoid buying it.
That's exactly what happened to me the other week when I stumbled across these cropped trousers from H&M as part of their Weeknd Spring Icons collection. I've wanted to get my hands on a dark pair of cropped trousers for a while but had yet to find the right pair.
H&M x The Weeknd Spring Idols  Cropped Trousers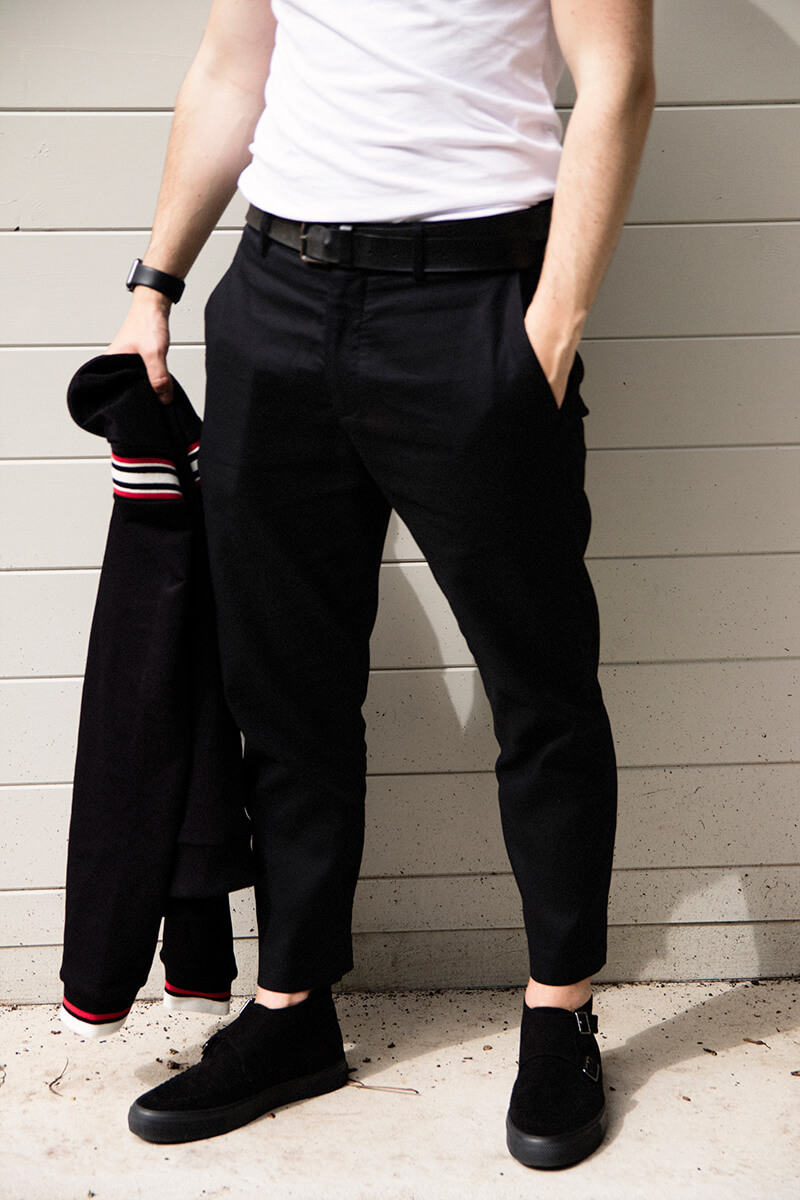 The Weeknd collection came on my radar when they first came out and I had contemplated the trousers back then, but I wasn't too hell bent on getting them at the time.
Fast forward a few months and these were waiting for me in the exact size I need and at a steal price of £7. WINNER!
I have paired these with a few other bargain pickups from the last few weeks.
I've already posted a picture of this outfit over on twitter and have received a few compliments on this jumper.
Topman Jumper with Red/White Detailing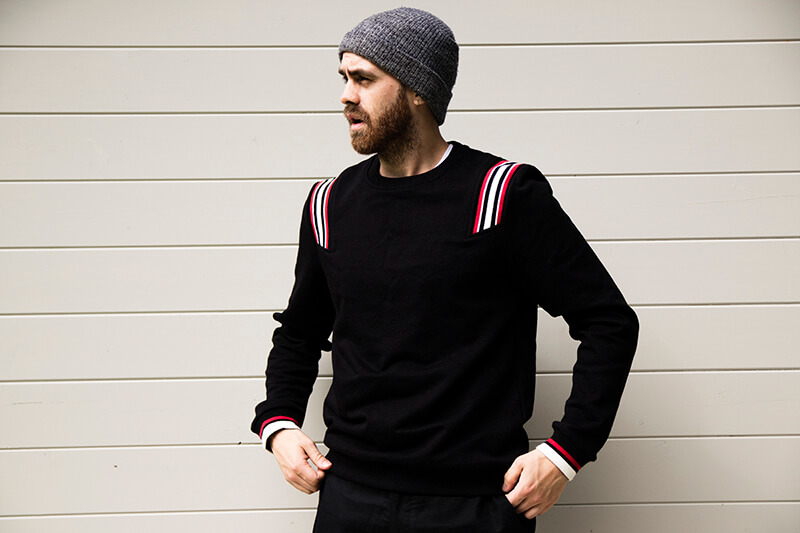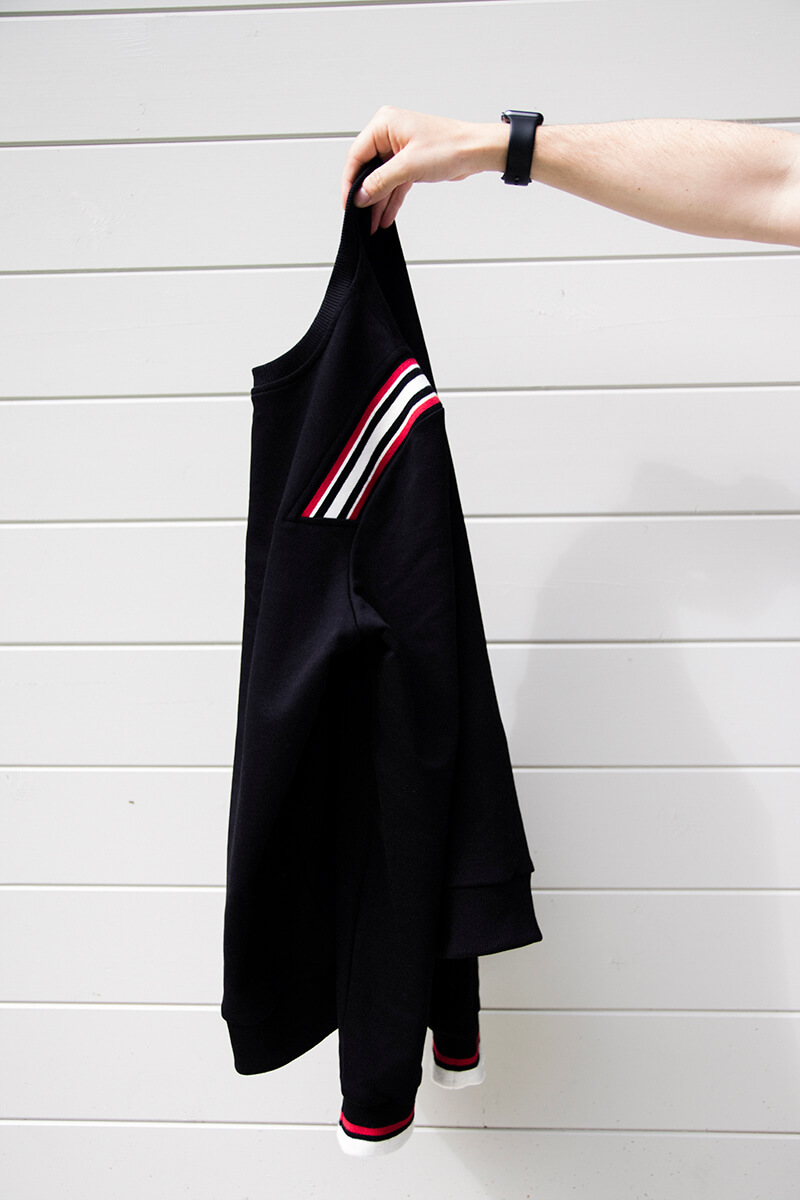 The jumper was in the Topman sale and I went up a size to get a bit more of a baggy fit. I think this one came in at £10 which is not too bad and will definitely come in handy as the weather starts to turn to a chillier autumn (which I can't wait for btw).
The final pieces to this outfit are both from Zara.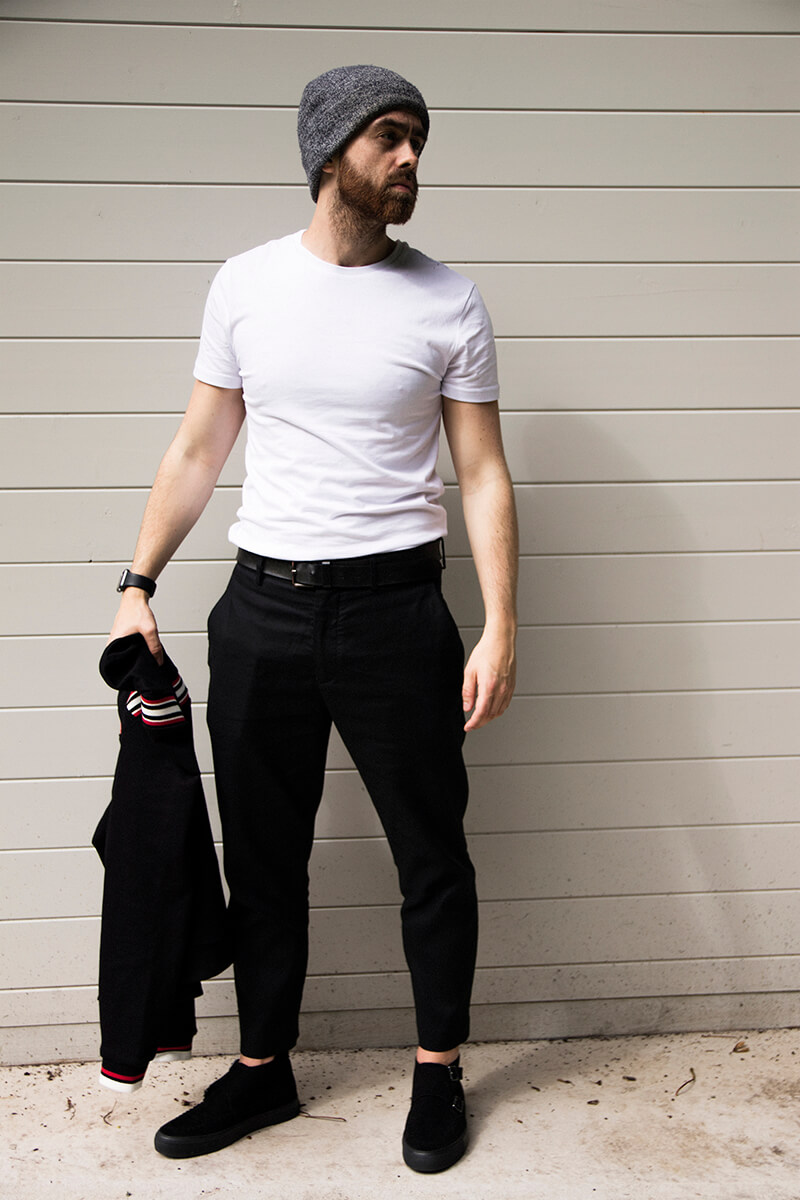 Let's start with the t-shirt. It's simply a £7 Zara Basics white tee. Nothing special and this was actually the only non-sale item that I bought, but hardly a bank breaker.
Zara Double Monk Strap Suede Shoes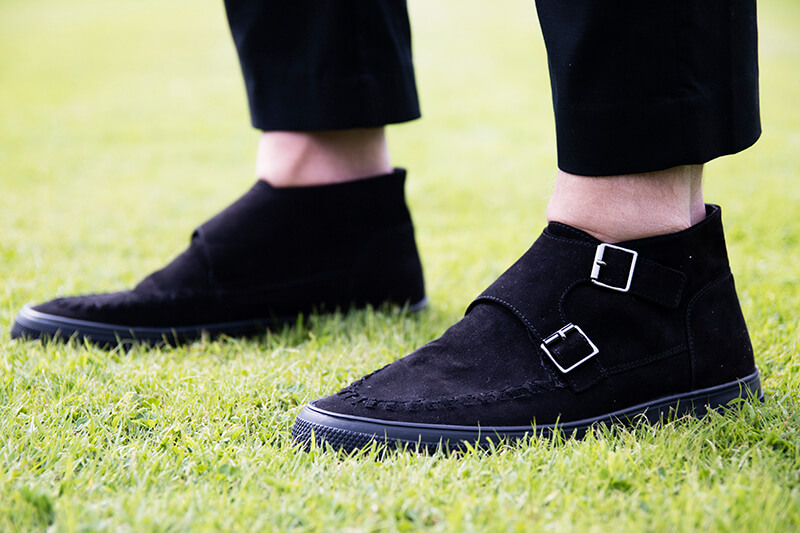 The final part may actually be my favourite and were bought in a spur of the moment, questioning my fashion choices phase.
You know when you just get sick of your current wardrobe and really fancy trying something that you wouldn't normally go for?
I bought these because of that exact reason. They're not something I would normally go for and I would probably walk past them if I saw them in the shop, but I actually love them.
They are double monk strap black suede shoes and just finish this outfit off perfectly. Definitely not my usual style if I'm honest, but I'm glad I took the gamble.
These were also in the sale for £19.99.
Overall this total outfit cost me just under £45.
It's amazing just how cheap you can pick things up for if you just hold off a few months. Of course, you do take a gamble of missing out completely, but this entire outfit can definitely carry me into the next few months and won't be destined for the back of the wardrobe in a few weeks.
---
Have you picked up any bargains recently in the sales? There's plenty to be had at the moment, so go have a dig and see what you can find.
Shop the Topman – up to 70% off Sale
Shop the ASOS – 20% Off Latest Drops Sale