This post may contain affiliate links where I will earn a little bit of commission should you purchase anything at no extra cost to you.
If you haven't already noticed from some of my previous style blog posts, I have a bit of a thing for trainers especially Adidas at the moment. I probably buy too many pairs that I really don't need, but I just can't help it.
It can become a bit of an expensive hobby costing upwards of £80 a time and I've had my eye on these Adidas Continental 80 for a while now as they look quite similar to the Calabasas and have a nice 80's vibe about them that looks great.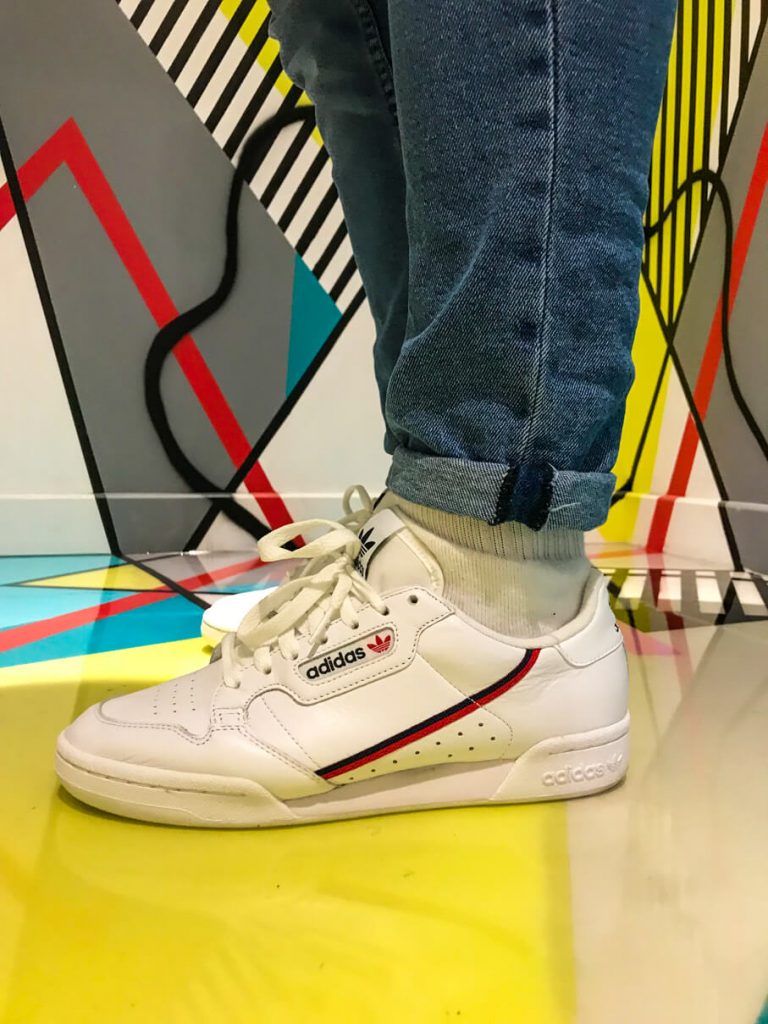 But, I was never that certain about them that I was willing to splash out the £79.99 retail on them so I just didn't bother getting them.
Recently though I learned about a couple of sites where you can buy discounted trainers that may have minor imperfections or have been tried on in store/ex-display pairs and decided to have a look.
That's where I spotted these in my size reduced to £48 because they had marks on them. They show you the marks in photos, but I couldn't really see anything drastic apart from one pen mark on the soles.
So I took the gamble and if they were worse than the photos I could just send them back.
They turned up a few days later and honestly, I couldn't tell the difference between them an a completely new pair that hadn't been tried on in the store.
The pen mark rubbed off completely and that was all the marks that I could see on them.
So for a little gamble I actually managed to score a pair of trainers that I've been looking at for a while, for about £30 cheaper than they are meant to be. Not a bad gamble at all and the sites have loads of different types of shoes added all the time, so if you keep checking then you're bound to score a good deal.
Obviously the heavier the discount, the more apparent the damage or discolouration will be, but you can usually spot the issues from the photos that they post.
The two main sites are:
In my opinion and from what I've seen in the images on both sites, the office off-cuts website is definitely better quality when it comes to the footwear having less damage. Some of the photos on the Schuh imperfects site were just wayyyyy too damaged for me to even consider them.
I'd love to know if you've bought from either of these sites before or if you do manage to pick some shoes up then I'd love to hear what you went for.