This post may contain affiliate links where I will earn a little bit of commission should you purchase anything at no extra cost to you.
"Enter in de dance, plug it in an we begin"
Okay, that's enough Groove Armada lyrics for one blog post.
It's been a bit quiet on here recently, but that's for good reason. I've been pretty busy with trips to Glasgow and trying to fit in outfit shoots when the weather has been acceptable and if I'm honest that hasn't been very often.
One of my most recent pickups that I've added to my collection was this Superdry Parka jacket which is absolutely fantastic for the weather we've been having.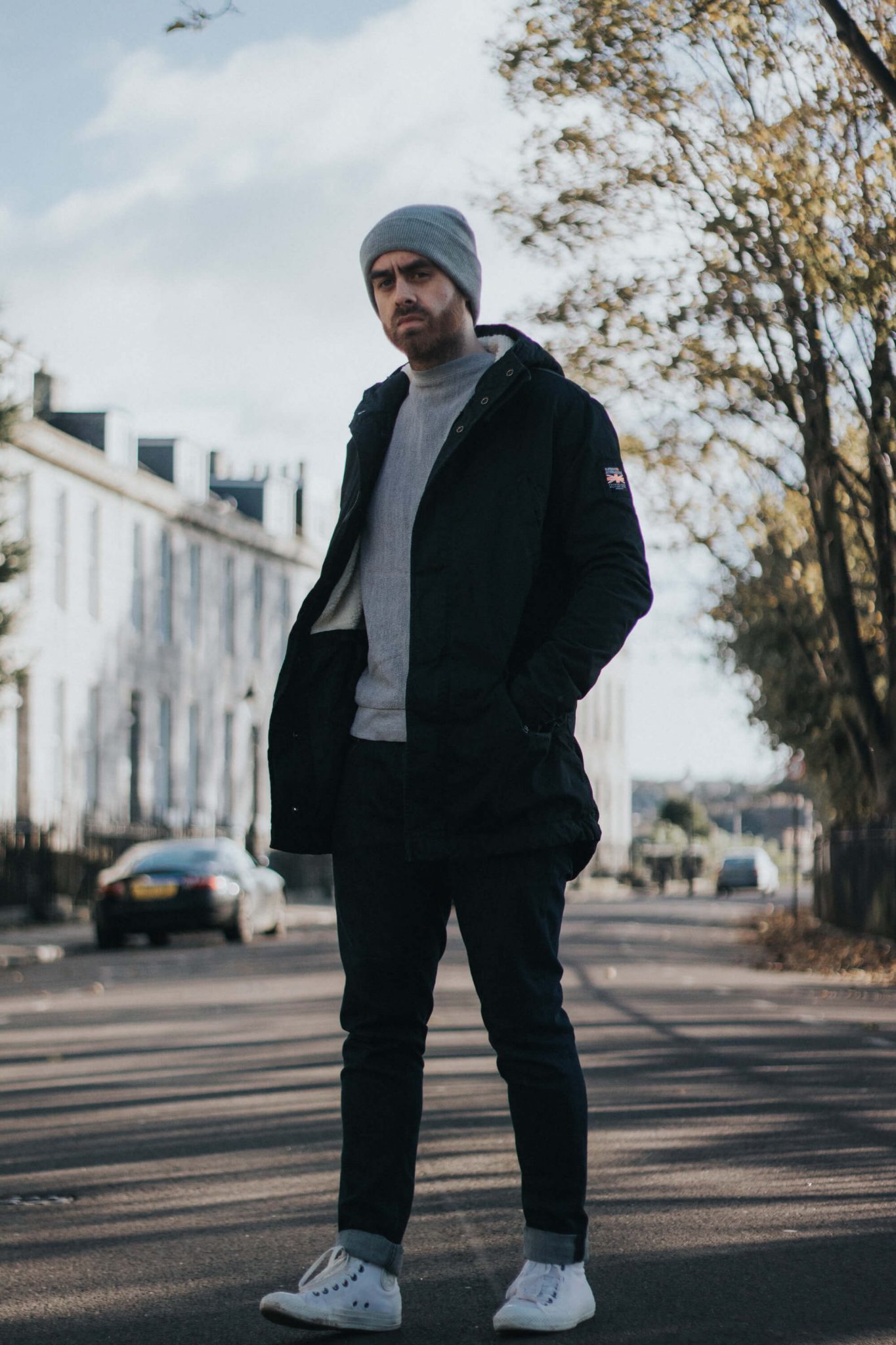 Since I got it, it really hasn't been off my back when leaving the house. The borg lining is ideal for keeping my body warm and it zips right up, so that absolutely no chill can get near me. Ha, take that winter.
I took this jacket down to Glasgow, where it rained absolutely non-stop the entire time and it kept me bone dry. I don't think this jacket is completely waterproof, but it certainly did a pretty good job in keeping the elements out.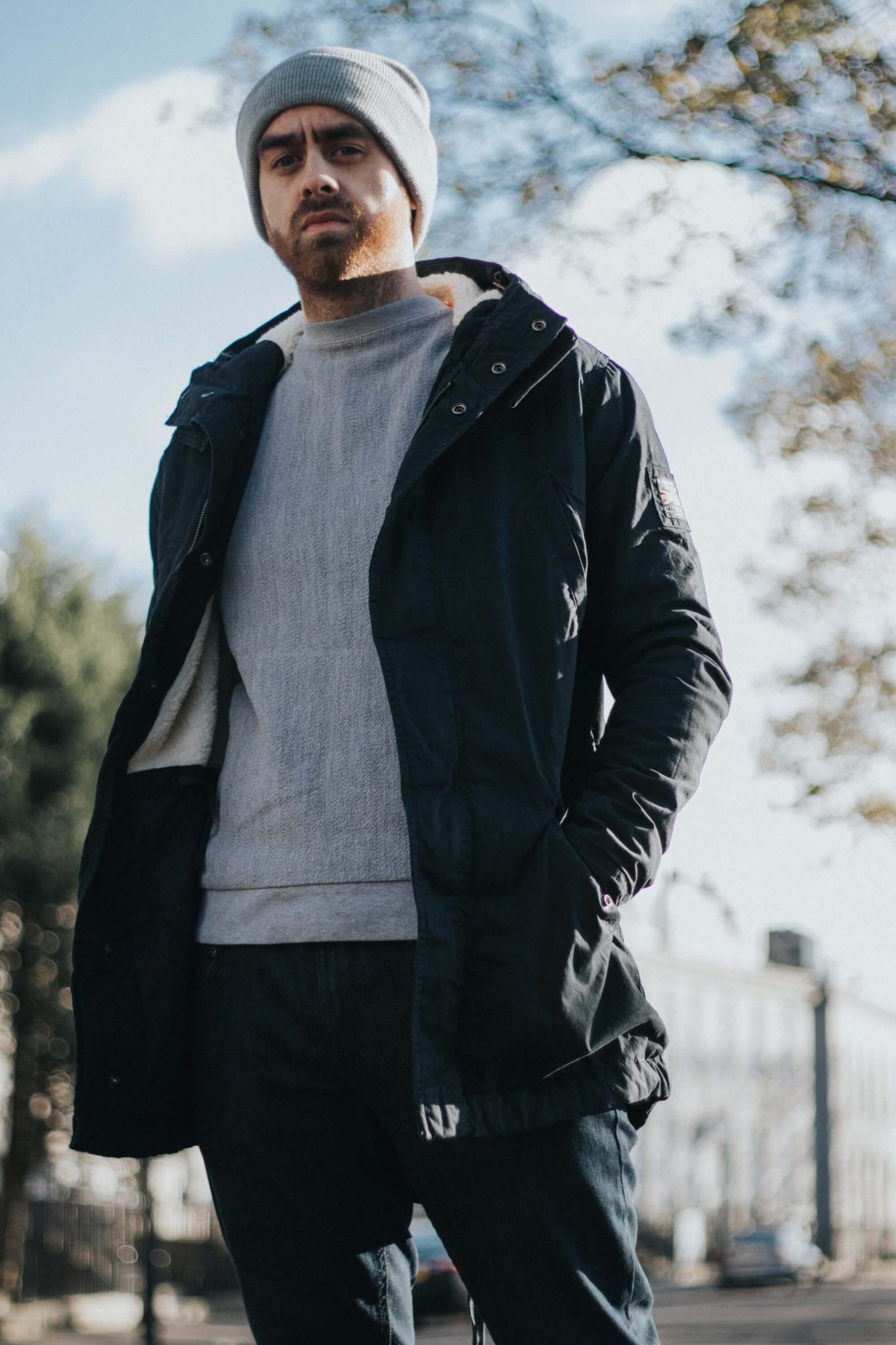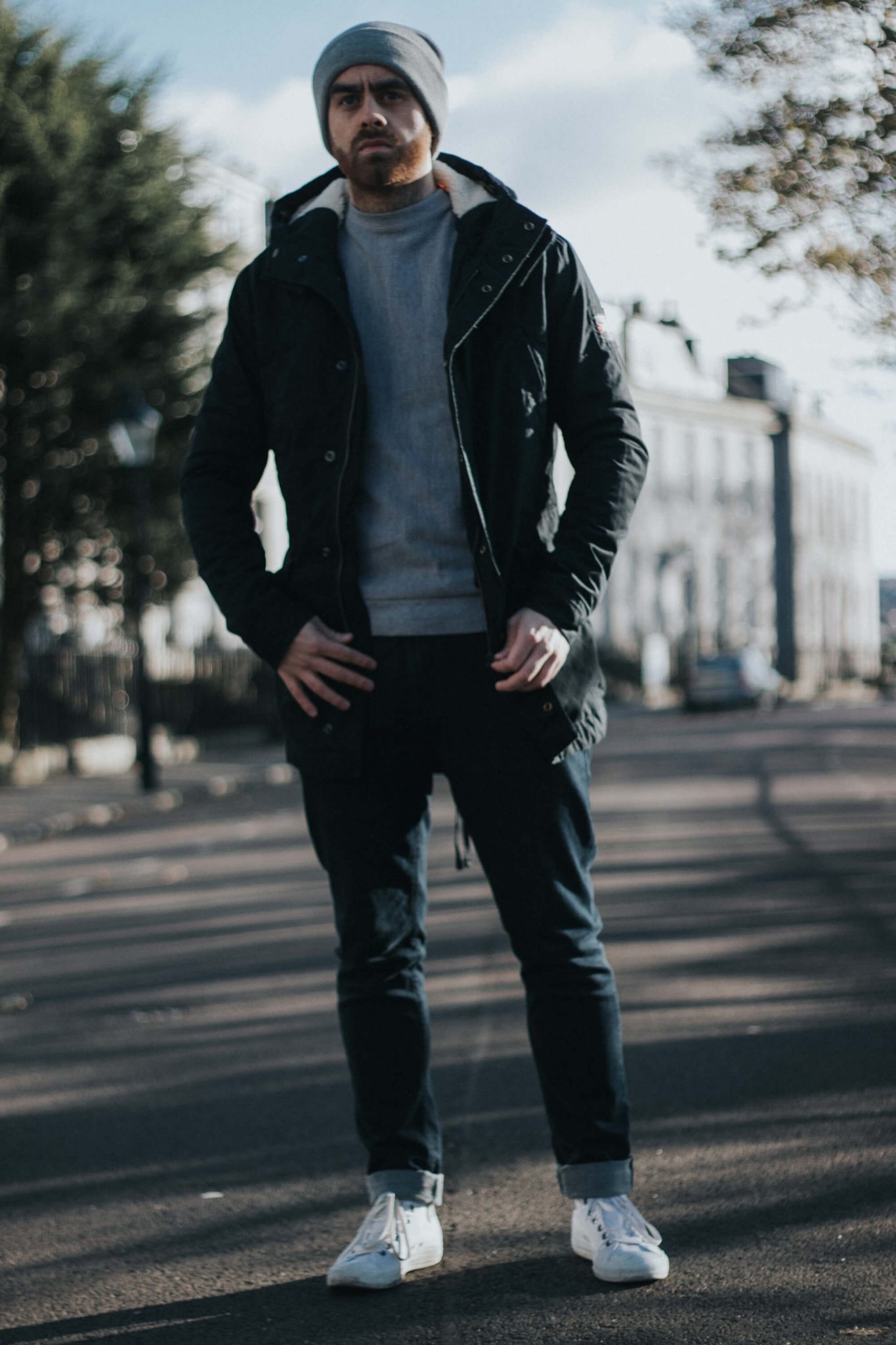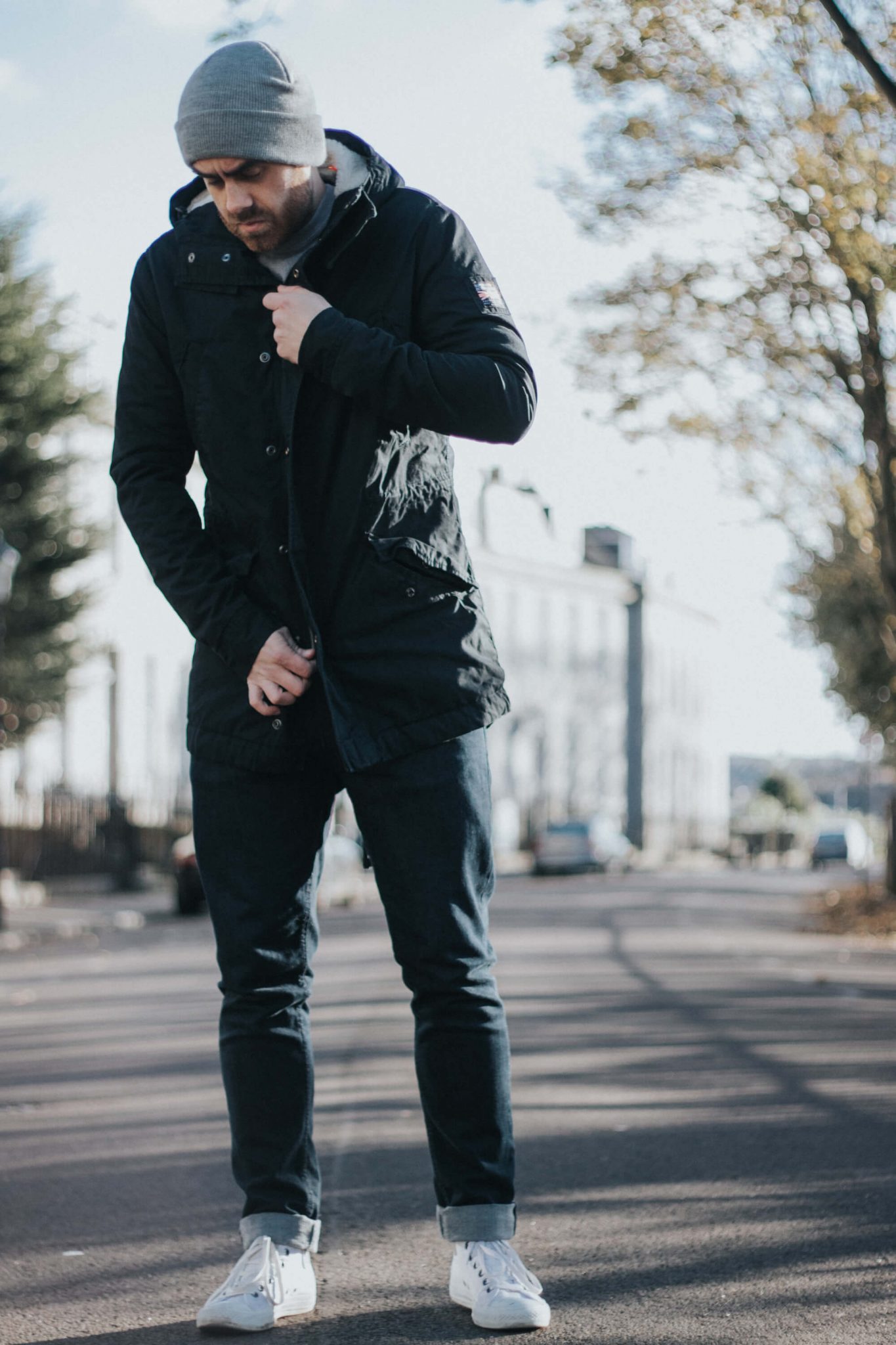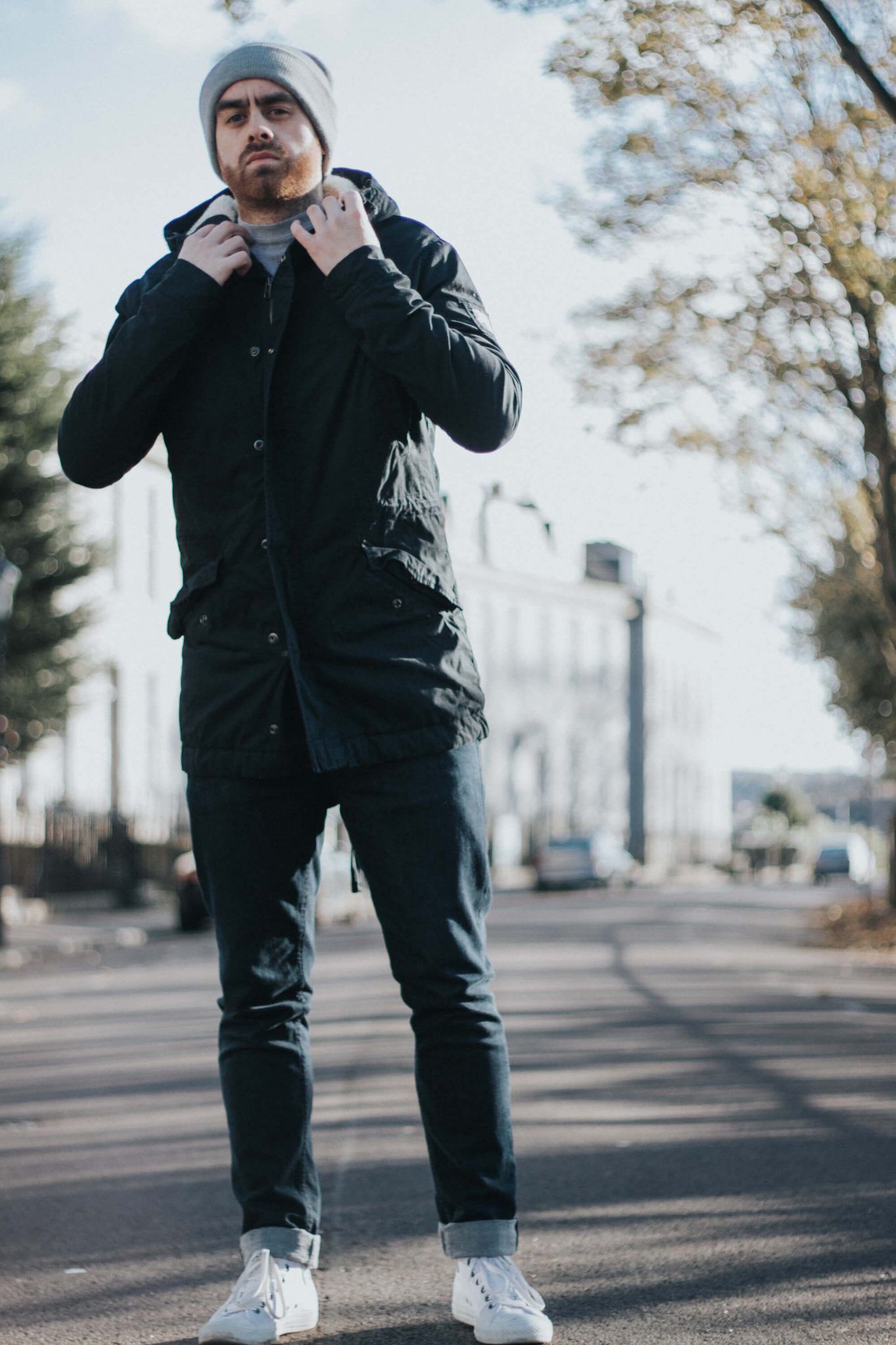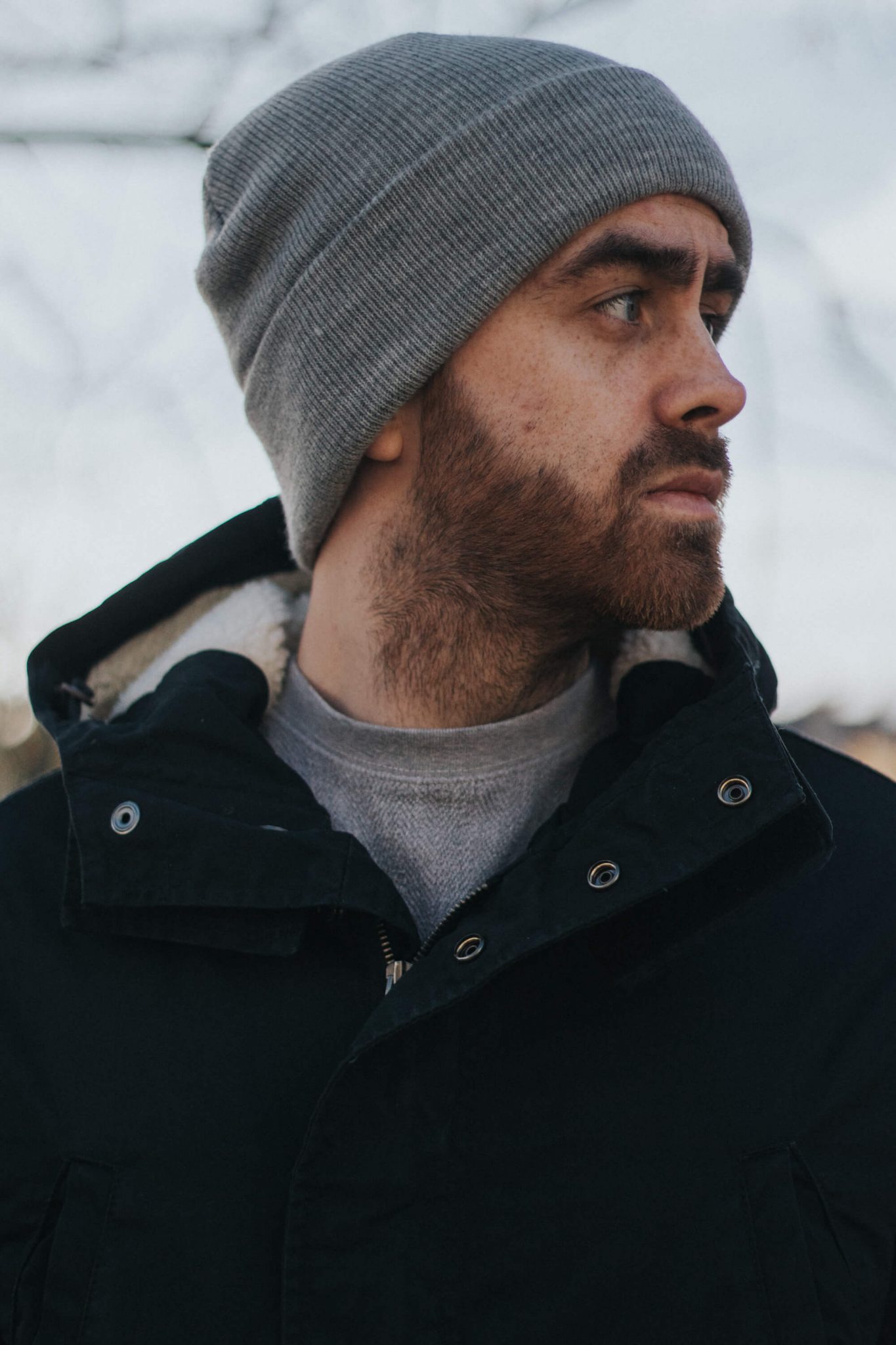 For this outfit shoot I've chosen to pair this jacket with a standard day to day outfit for me when I'm not working. I've teamed this up with some slim fit jeans, white converse, a breton t-shirt and a grey jumper.
I think it goes pretty well if I do say so myself.
This jacket is also ideal for wearing to my work too which is a shirt and tie job. Often when trying to find a jacket that is suitable for wearing to the office when paired with smart trousers and shoes you're left with little choice other than much more formal outerwear.
This parka bridges that gap for me and leaves me feeling comfortable, warm and stylish all at the same time.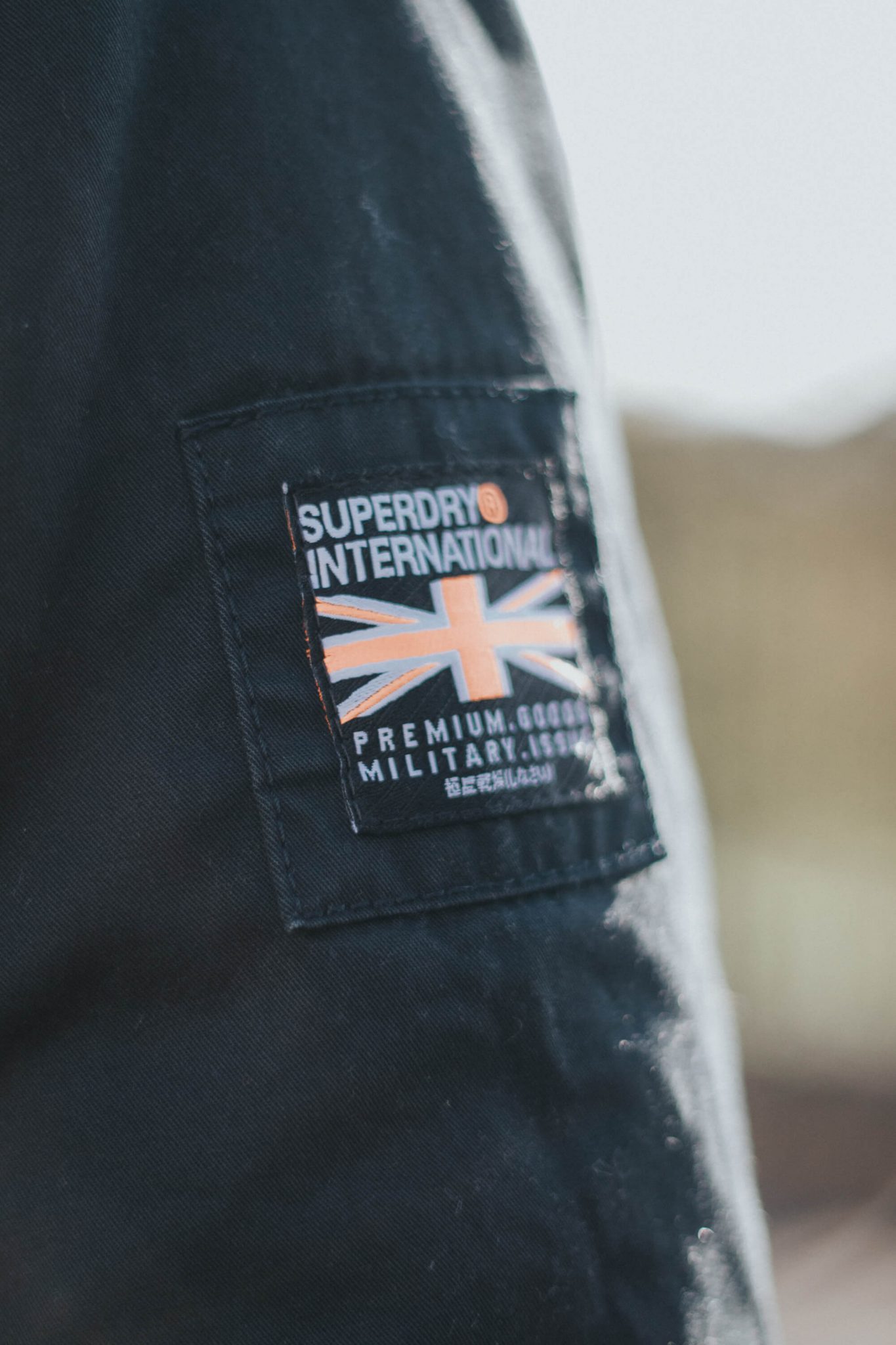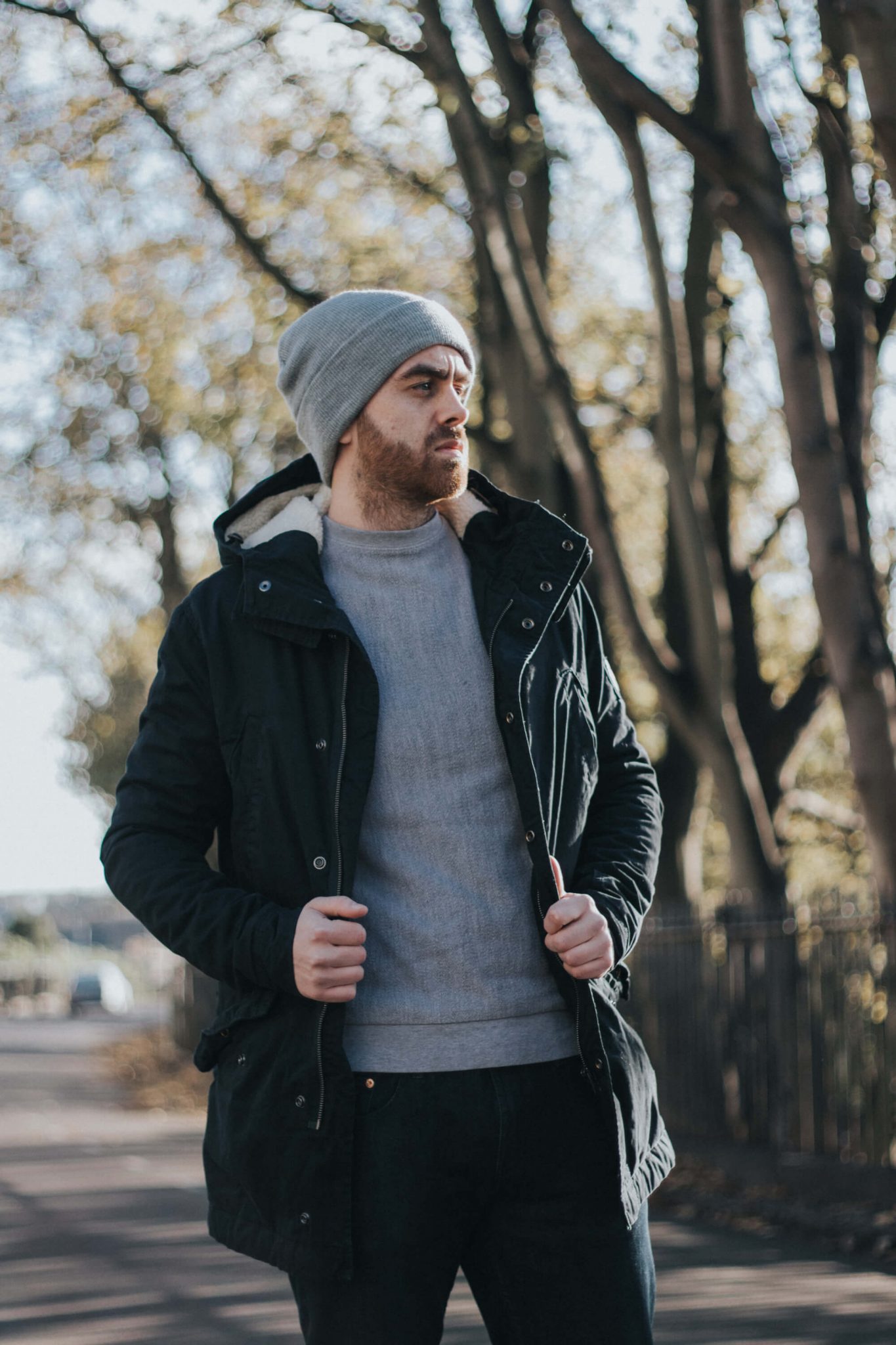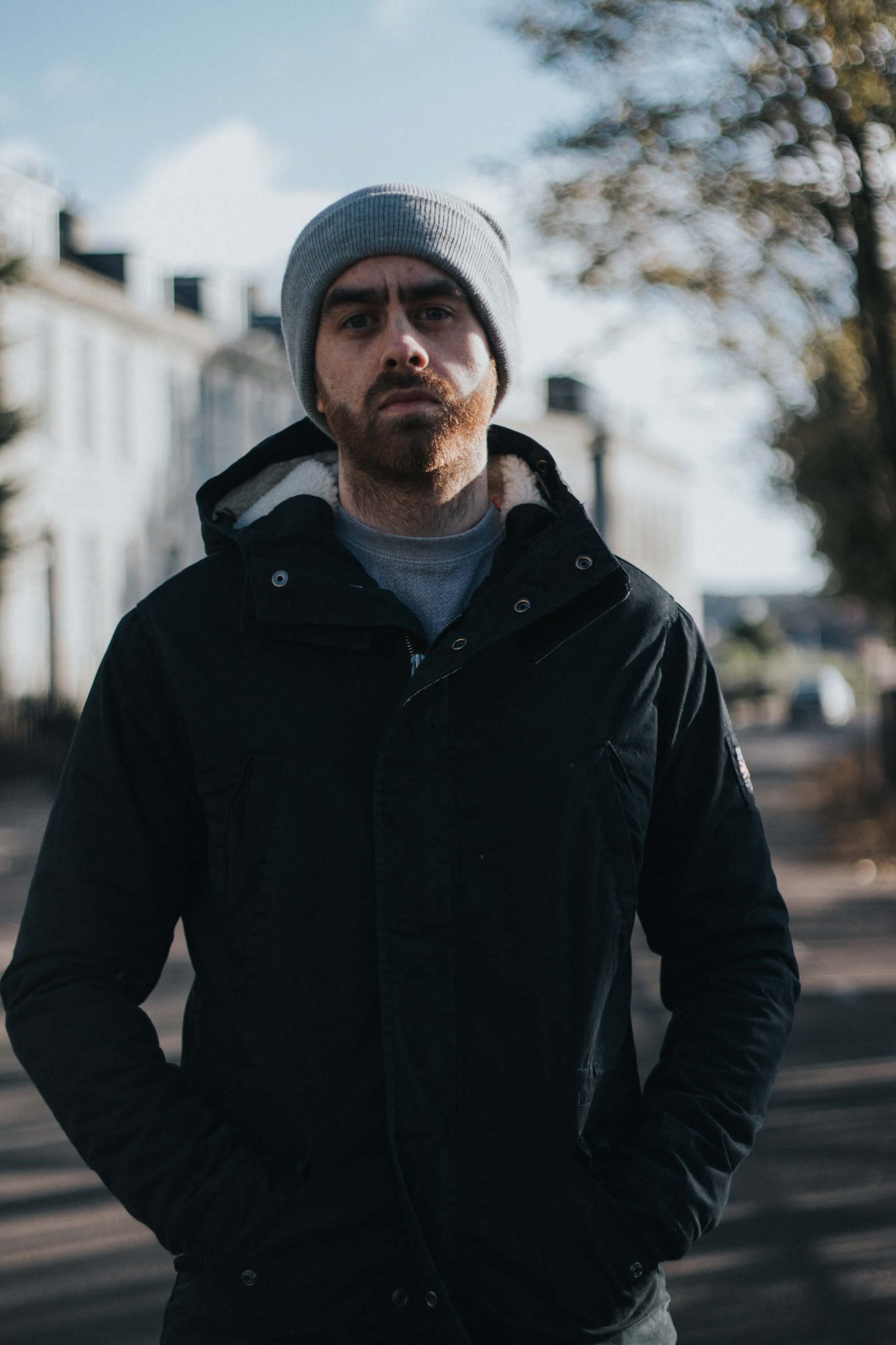 Unfortunately, the weather now seems to be taking a turn for the worse and I can see my opportunities to take outfit pictures becoming slimmer as the winter sets in, so I'm hoping to kick my youtube channel back into action again to keep me creating content during these next few months.
I'd love to know what you thought of the jacket in the comments below and if you watched my youtube channel before I'd love to hear what you want me to do some videos about.
This jacket was kindly sent to me by The Hut, but as always the opinions are entirely my own.