This post may contain affiliate links where I will earn a little bit of commission should you purchase anything at no extra cost to you.
I've sported a beard for years now. It wasn't really something that I had planned, I think I just got a bit lazy with shaving and over time it just grew into something that became part of me. I couldn't imagine being clean shaven now and the thought of not having the beard just sounds weird.
These days I'm not so careless with my facial hair and actually try my best to look after it and keep things looking well kept and cared for. That's why when I was approached and asked to try out a new range of beard care for shorter beards and stubble I jumped on board. That brand is Percy Nobleman and if I'm honest they are not a brand that I've heard of before.
Don't let that put you off if you're like me and haven't stumbled across them before, because these products are fantastic.
The three products that I tried out were the Face & Stubble wash, Face & Stubble Moisturiser and the Beard Conditioner.
Now the appealing thing about the two face and stubble products are that they are dual, meaning that they do the job of both caring for your skin and your beard at the same time.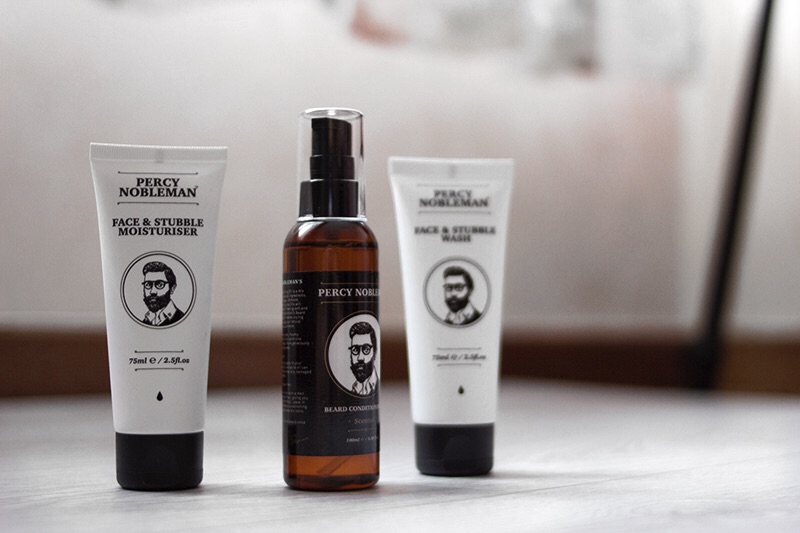 As far as I'm aware, the beard conditioner has been out for a while and I've only used it once so far as I've been so obsessed with the other two. First impressions of it are very favourable though and I will definitely be incorporating it into my routine a bit more.
The wash is a clear gel that is Peppermint and Cucumber scented, although my first thoughts when smelling it were of those foam bananas. Perhaps just my constantly hungry brain talking there.
Back to the wash, it forms a really nice lather that you don't need loads of in order to get a good covering on your face and it smells great. The fresh scent leaves your face feeling really clean and almost tingly and your beard really soft.
Now as if that isn't good enough the moisturiser just makes things even better. It's scented the same as the wash and a pea sized drop is more than enough.
It doesn't leave your face looking or feeling oily which is a plus from me as I've tried a few other moisturisers before that do just that.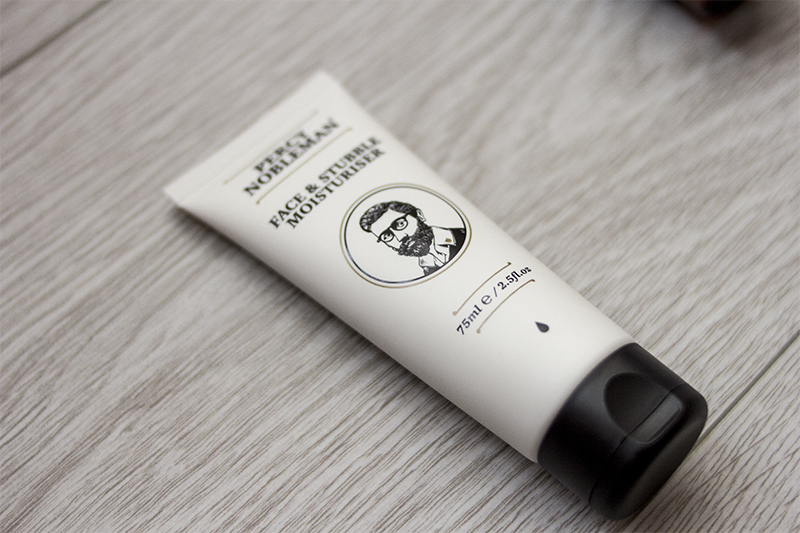 These products have become a firm favourite in my grooming routine and have left me wanting to constantly wash my face.
The Percy Nobleman range is making its way into a Boots near your during May. So keep your eyes peeled as these are definitely worth checking out.
I've reviewed a few other beard products, so go have a read if that's your thing.
These products were sent to me to review, but the opinions in this post are completely my own.