This post may contain affiliate links where I will earn a little bit of commission should you purchase anything at no extra cost to you.
Something that I don't do too often is drink alcohol, I think I grew out of it as I reached my late twenties. Perhaps I'm just becoming boring, but as my hangovers started dragging later into the Sunday evening I just called it quits and stopped going out. Replacing my Saturday night drinking sessions with Saturday night gym sessions.
Saying that I guess I haven't completely stopped drinking and do enjoy the occasional beer when watching football, but my binge drinking student style nights out are long gone.
When I was a big drinker my staple spirit of choice was always Vodka and only vodka, no JD's, Morgans or any other alternatives. Just Vodka.
I was approached and asked whether I would like to try out a rum, which being honest isn't something that I've ever had much experience in drinking other than about a two week period of drinking Kraken and cola. It didn't last.
When I was asked to try out Don Papa rum, I wasn't too sure if it was something I would be keen on, but due to my recent spurt of drinking again with the two stag weekends in the past month, a little more booze couldn't hurt.
The don arrived and it's such a stunning little bottle with a proper cork stopper. Not something you see too often or at least not from my vodka drinking background.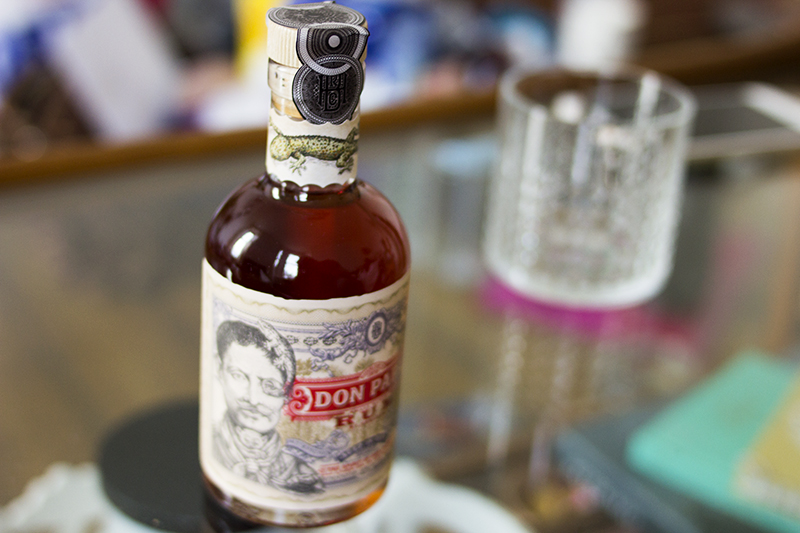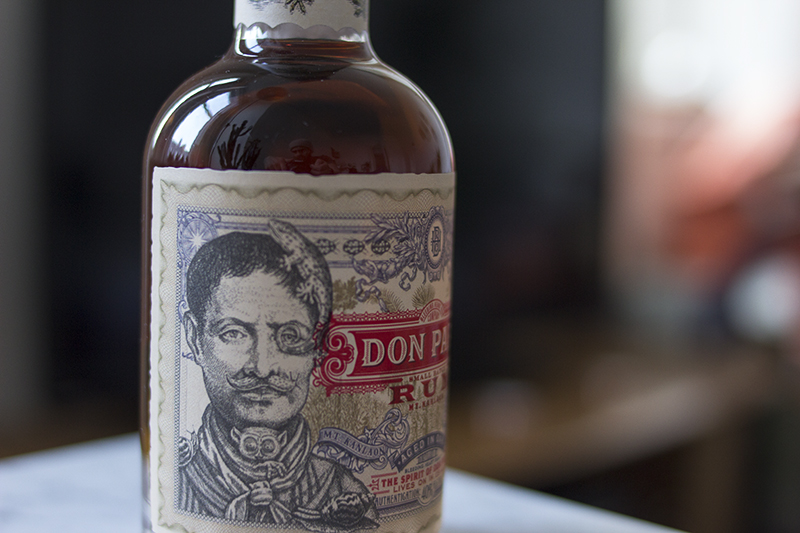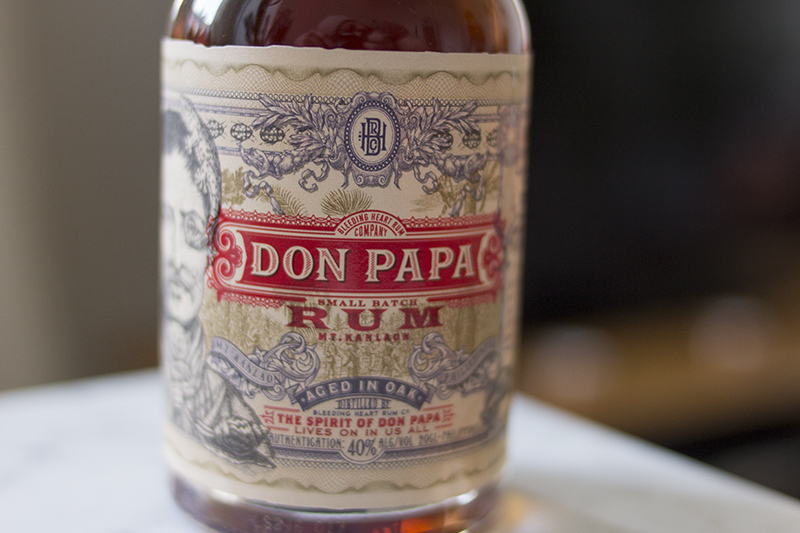 The label is beautifully intricate and features a gentleman who is wearing what appears to be a monocle, but turns out to be the tail of a chameleon. Later I found out that there are actually 50 animals hiding in the label and I will make sure that I find as many as possible now.
To give Don Papa a run out, we decided to have a tex mex/mexican night and picked up some grub from Muchacho in town.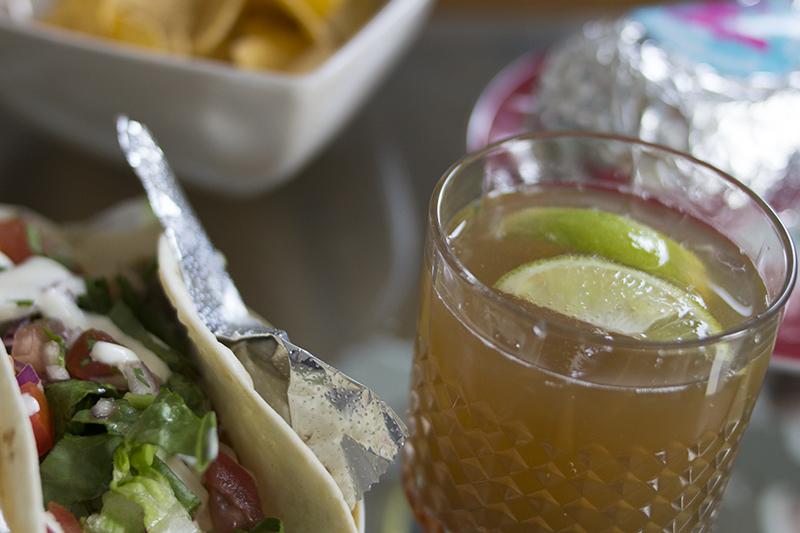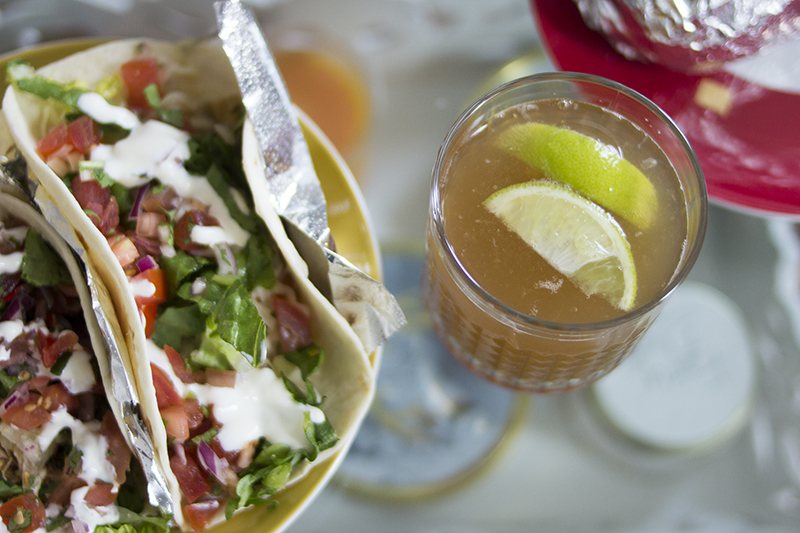 Lauren had tried an amazing rum cocktail recently called "Dark & Stormy" so we recreated that using Don Papa which is as follows:
2 ounces rum
3 ounces ginger beer
1/2 ounce lime juice
Teaspoon or two of brown sugar
As I said before I was always a vodka drinker, but this cocktail was beautiful. The flavours combine to create a drink that you sip on rather than down meaning that you actually enjoy it as a drink instead of just drinking it for the sake of getting drunk.
The rum itself has a sweet taste and gives off hints of vanilla.
I did try the drink neat, but I've never been good at shots and straight alcohol is sometimes a bit much for me, so it wasn't something I enjoyed too much.
Nevertheless, I can see myself becoming a more appreciative drinker by creating drinks that I enjoy sipping on and having a night in watching a film rather than throwing vodka & lemonades down my throat as quick as possible before hitting town.
Think I'll perhaps spend this mayday weekend trying out some different rum cocktails.
I am most definitely a grown up now.
How are you spending your May day weekend or are you one of the unfortunate folks that have to work?
* I was sent this bottle to review, but the opinions in this post are my own.