This post may contain affiliate links where I will earn a little bit of commission should you purchase anything at no extra cost to you.
As we all know, fashion trends come and go and without a doubt there will be a resurgence in a trend a few years down the line. It's just the way things are.
This is a trend that I remember from around 2005/6. I'm talking about Adidas Stan Smith trainers.
Everywhere you go at the moment you'll be guaranteed to spot every second or third person wearing a pair. I've still got a pair of my old ones from years ago, but they are in no fit state to wear other than in the garden.
I love clean looks, so opted to invest in a pair of the all white Stan Smiths this time around. There's just something so appealing about all white that draws me in every time.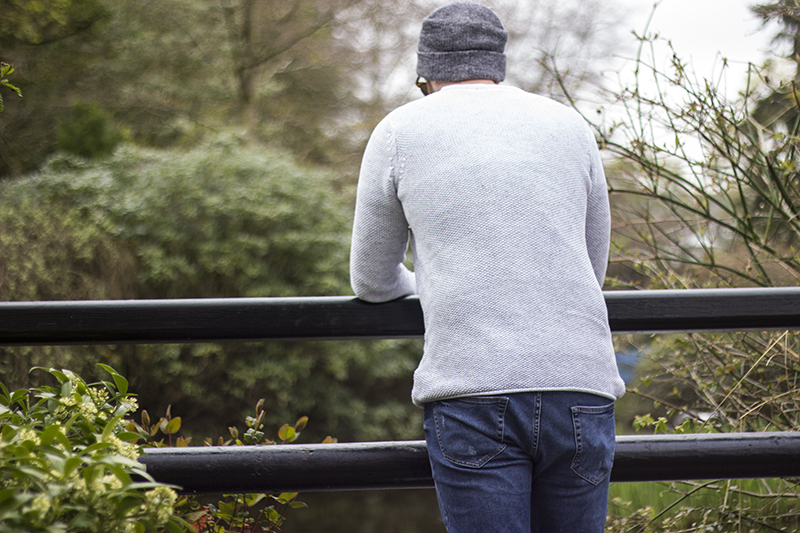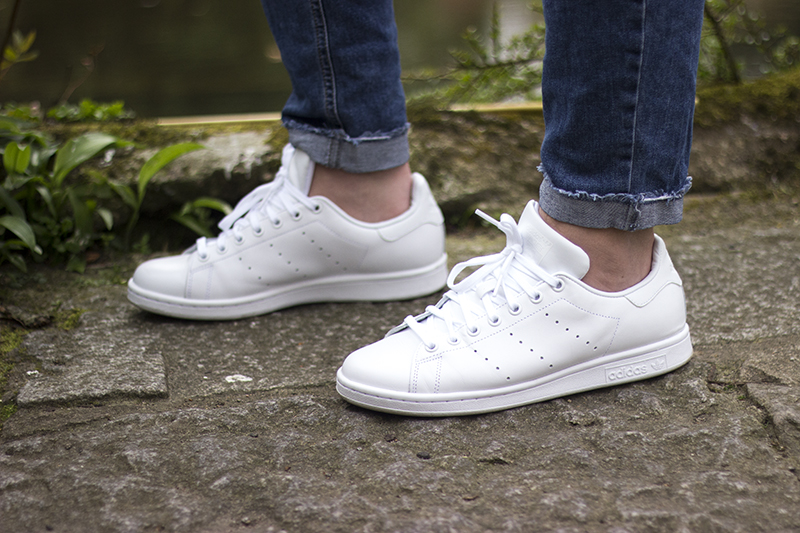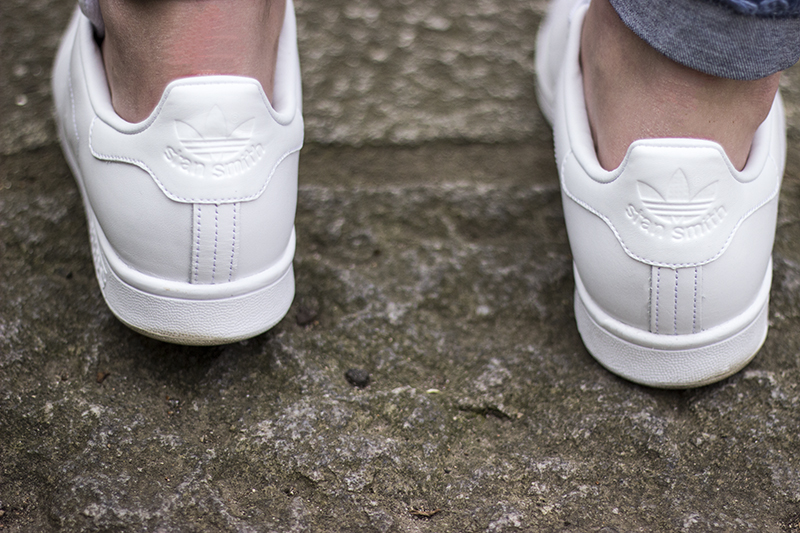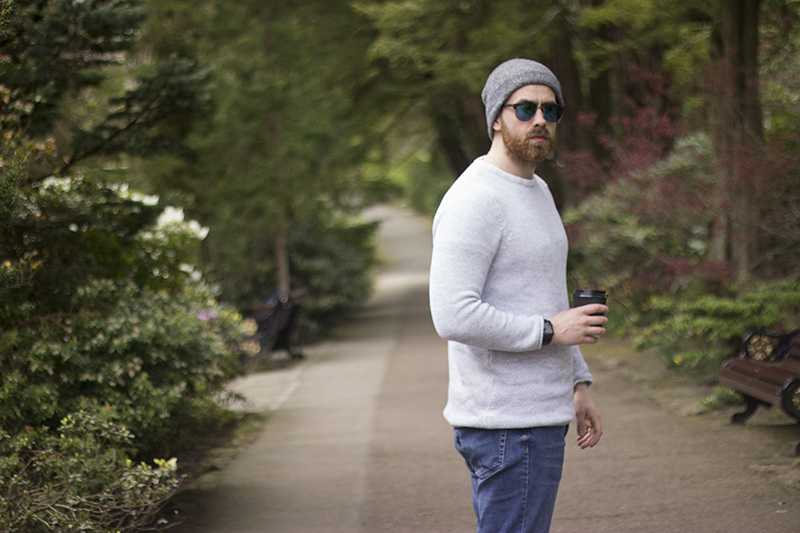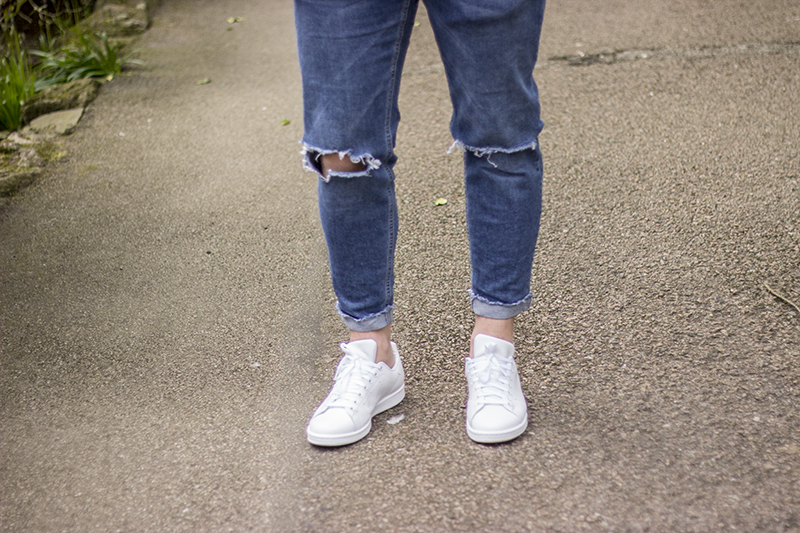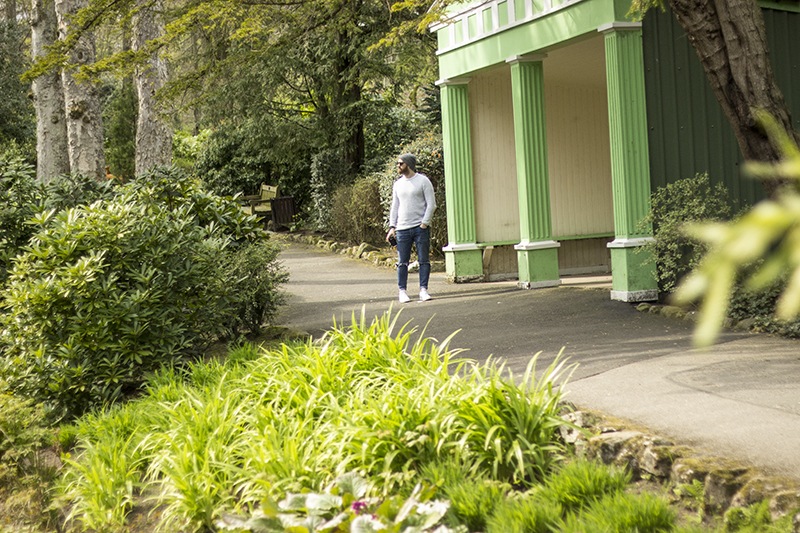 For this outfit I paired them up with a pair of distressed Zara jeans with a raw hem and a white ombre roll hem jumper from New Look. It's not quite summer here, but it's very close which is why I'm sticking with the long sleeved jumper option for the time being. It's almost sun's out guns out time and I can't wait.
This weekend has just been a pretty chilled one as the weather here hasn't really been anywhere near as good as the rest of the country appear to be getting. Standard Scottish summertime really.
On the bright side, it's just another five days at work until I'm off for just under a week and heading to Glasgow and then up to Stornoway for a few days. You can be certain that there will be a travel post for my trip to the Outer Hebrides as some of the scenery there is breathtaking. You'll see what I mean if you check back in a couple of weeks.