This post may contain affiliate links where I will earn a little bit of commission should you purchase anything at no extra cost to you.
One of my biggest passions in life is fitness. I've always been a relatively active individual growing up and being involved in swimming clubs, football teams and skating.
However, I wasn't a gym goer until slightly later in my life.
After a few years of becoming pretty lazy and spending less time moving and more time on the computer I had almost become completely inactive without realising it.
It wasn't until a Christmas meal with family that I was wearing a new shirt, that was rather snugly fit shall we say, my uncle prodded me and said that I could dress as Santa for the party the following year. That hit me hard and kind of made me realise that I had let myself go.
I wasn't extremely over weight, but I had been carrying a bit more extra weight than I realised and was quite shapeless.
That day I made a promise that I was going to change myself for the better and start the gym. It was my new years resolution of sorts.
Now I'm not one for ever setting a resolution as I know I wouldn't stick to them.
This time was different.
I got myself into the gym on the first of January and I've been going pretty solid for the last 5 years. Every day using that exact moment as my driving force to become better. To look better and to feel better.
My progress has been slow and steady and plagued with stumbles like a broken ankle, tendonitis and just muscle strains here and there, but I'm happy with how I've changed my body for the better and picked up a habit that I'm pretty sure will stick with me for the rest of my life.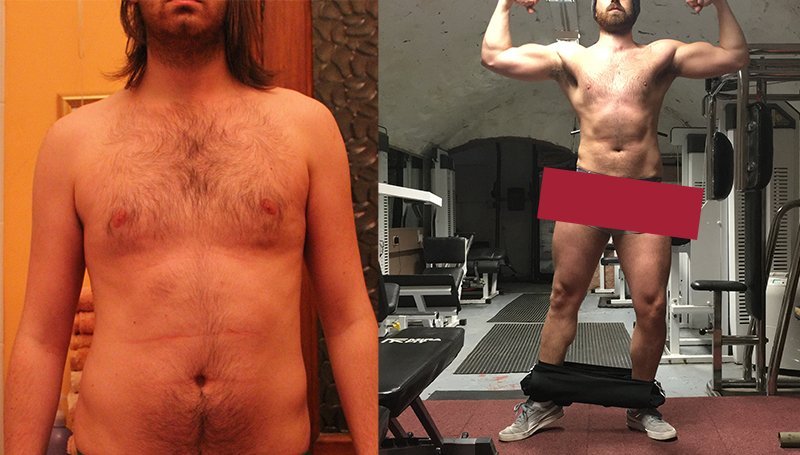 I've become one of those people who feel lost when they miss a workout now. Something I never thought I would be.
I've picked up so much knowledge over the years and love to pass on anything I have learned to less experienced lifters who ask for my help in the gym.
It has also been somewhere that I can go to clear my head and just relieve some of the day to day stresses of working life.
My ultimate end goal is to have visible abs and just to look as if I lift which I'm on the road to, but I just need to sort my eating habits out as they leave a lot to be desired sometimes.
I'm sure I'll get there though.
So how have I got where I am today?
There have been no secret shakes, no ridiculous supplements. All I've done is managed what I'm eating using myfitnesspal and adjusting my intake based on my goals for that time.
Anyways I guess the reason for this post is to lead into the introduction of some more fitness based posts on here. It's something I've been wanting to write about for a while, so thought an introduction to my fitness journey would be a good place to start.
Are you on a fitness kick or a gym enthusiast at all? Let me know in the comments below.