This post may contain affiliate links where I will earn a little bit of commission should you purchase anything at no extra cost to you.
Tick tock! Tick tock.
That's time ticking by since I last did a blog post as I seem to just be struggling for time at the moment. It's something that I'm trying my best to manage better, but with so many things having popped up these past few weeks/month and more things in the coming weeks it's just super tight to get blog posts done.
To help me manage my time better I was approached and asked if I would like to review an unreleased watch from Rotary, a brand that I was familiar with but had never owned any of their watches. This was watch is the Ultra slim and my god it doesn't half live up to the name.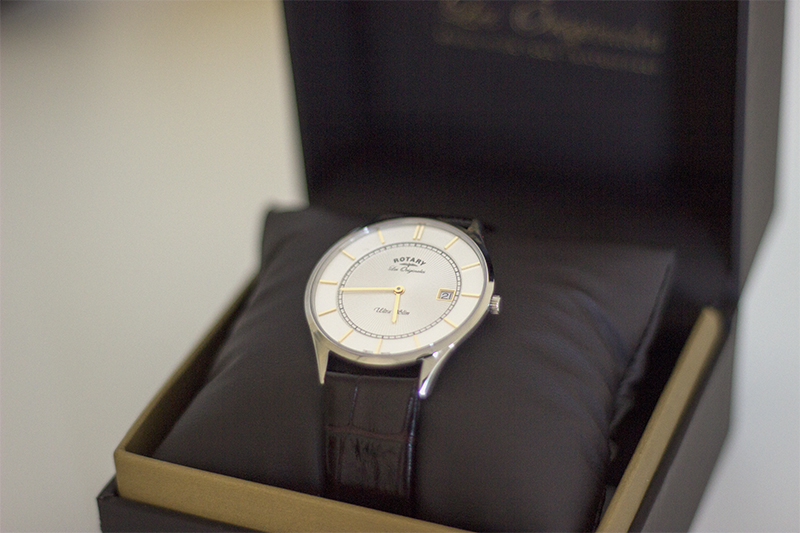 Arriving in a sturdy box, I opened it eagerly to find the stunning face looking back up at me. You could tell this was a high quality watch just from the first glance. The face is numberless with simple gold lines to mark each hour and a radiating sunburst effect coming from the centre out towards the edges.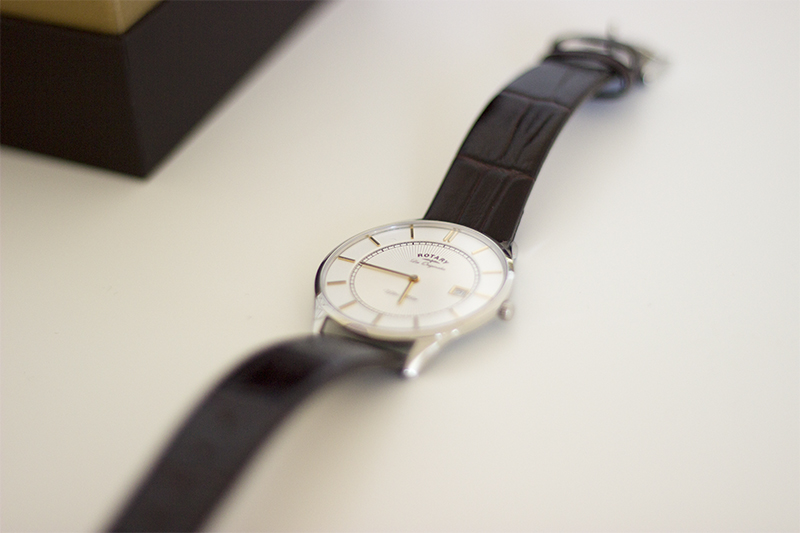 It gives the watch face character, but whilst also retaining a minimalist feel to it. There's not too much going on other than a small date ticker over in the usual place.
The display is simple and does it's job well.
The real selling point of this watch is the body, it is a ridiculous 4.7mm thick which when I initially saw it left me feeling as though it might be a bit of a negative thing rather than a positive as it gives the watch a dainty feel. Thankfully I suffer from tiny wrist syndrome due to years of skating and fracturing them both at the same time so this watch feels perfect for me. Perhaps someone with more muscular wrists may struggle due to just how thin it is.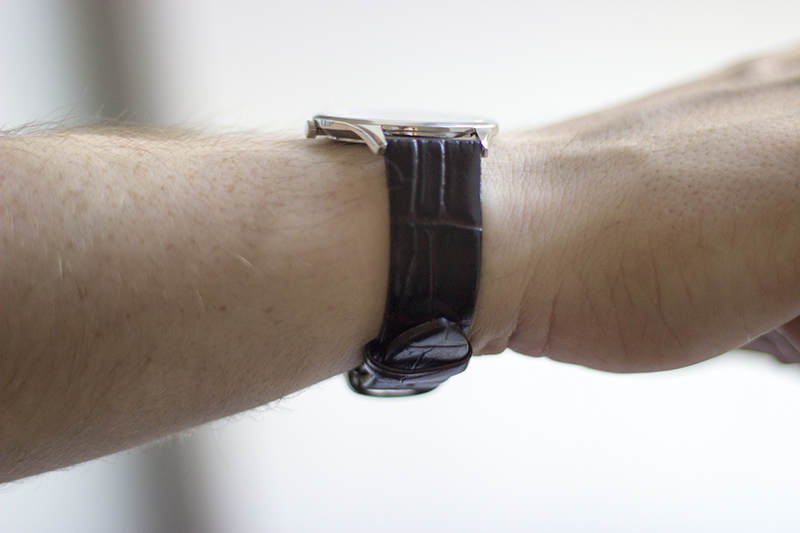 The strap is a dark brown leather but in some lighting gives off hints of maroon/purple which I really like. It's high quality although still needs some time to be broken in to sit on my wrist perfectly.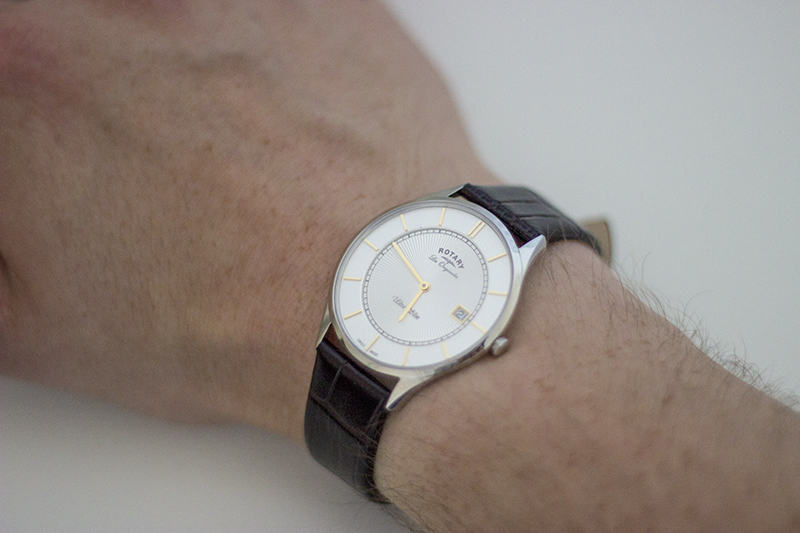 I'm not going to lie and say that I will be wearing this watch all the time, as I won't. I'm too clunky for something that looks so great. This watch is going to be used on special occasions and events where I want to smarten up my wrist from my usual apple watch.
Thankfully the first opportunity is coming this weekend when I'm attending a wedding and I can't wait to flash this beauty.
If you're looking to get your hands on this Ultra slim watch in Scotland then you can pick it up from one of the following three stockists:
Goldsmiths – Braehead
Goldsmiths – Edinburgh
Goldsmiths – Kilmarnock
*This watch was gifted to me by Rotary for review purposes. All opinions within the post are as always my own. I'd like to thank Rotary for the opportunity to review this watch in advance of the release.