This post may contain affiliate links where I will earn a little bit of commission should you purchase anything at no extra cost to you.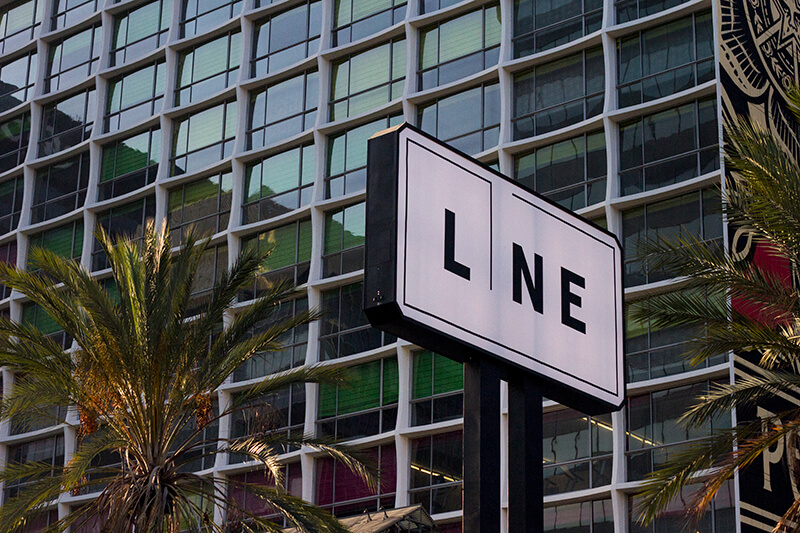 When going abroad, you usually want to try and have the best that you can afford when it comes to your hotel.
Just incase you hadn't been paying attention to my twitter account over the last month or so, you'll have potentially missed that I was on holiday. This was my big trip of the year, where I headed over to Los Angeles.
First time outside of Europe and my first ever super long haul flight, something that I had been really dreading as I'm not the best of flyers.
Staying at The Line Hotel
Since this was a major holiday we decided to have a look for a special hotel to stay in. That's when we discovered "The Line", a recently restored building in the Koreatown district of the city. With industrial decor, bare concrete walls it immediately stood out from the pack for me.
Opting to upgrade our room to have a better view was definitely worth the money as who doesn't want to wake up with a view over Hollywood hills and the Griffith Observatory every morning?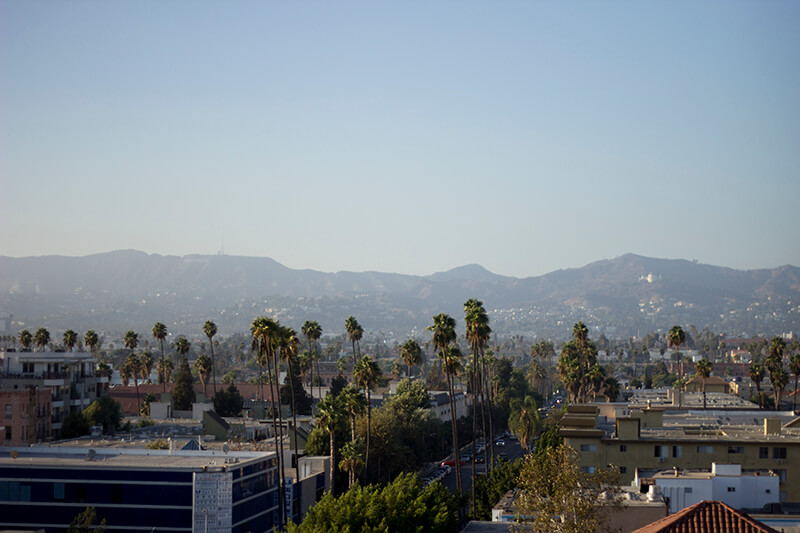 The Line has probably one of the biggest pieces of graffiti/artwork that I've seen on a building, which you can see in the photos above. It was created by Shepard Fairey and the team at Obey Giant. It really does blow you away and really stands out in an otherwise grey neighbourhood.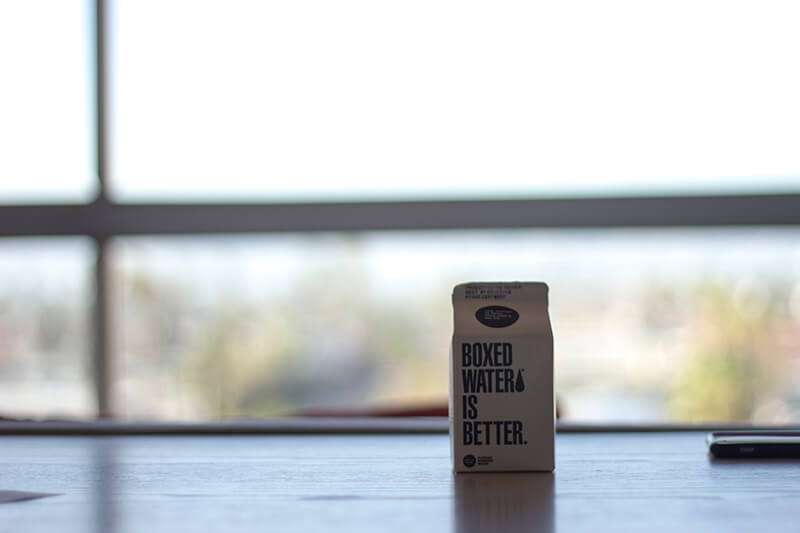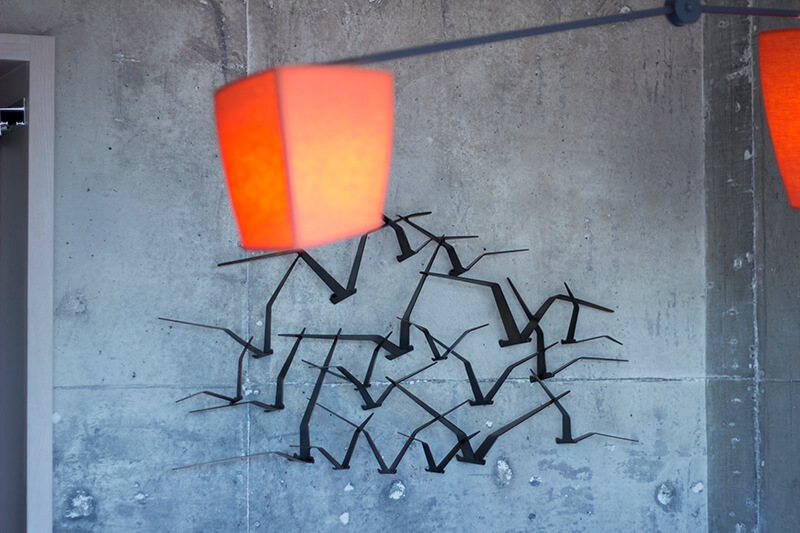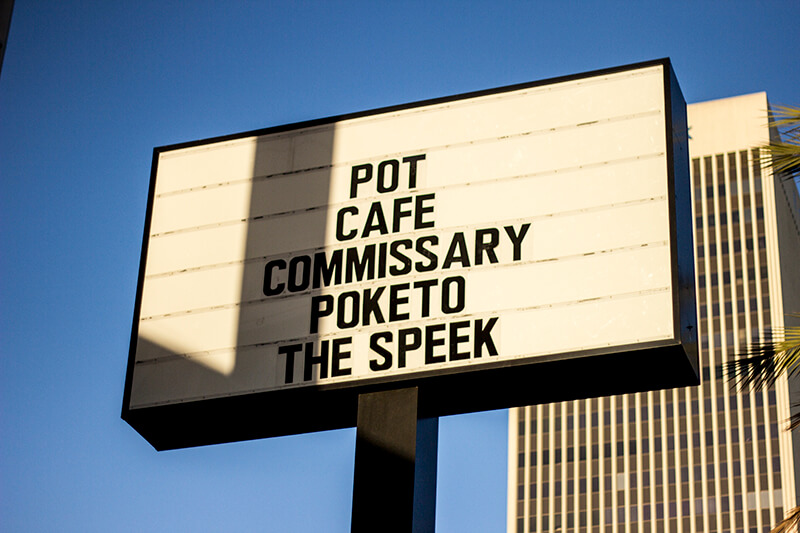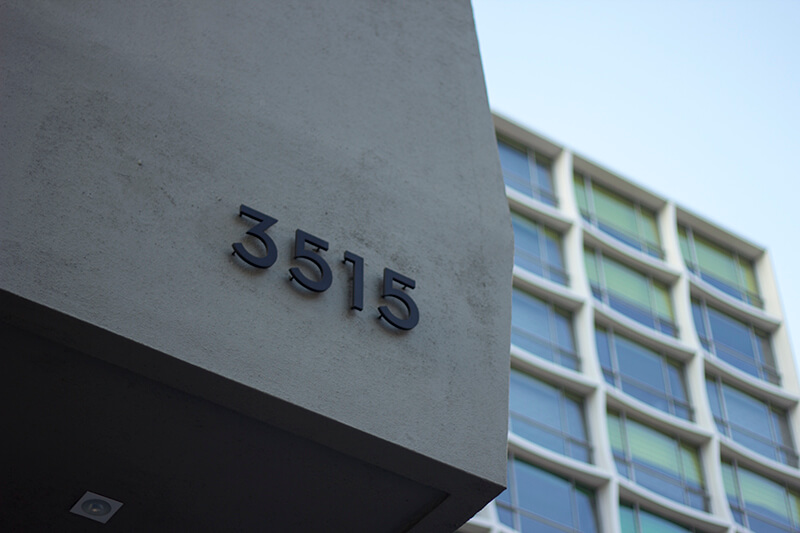 Inside the hotel are a few different eateries that are also open to the public. Unfortunately, we never actually ate at the hotel due to being out for the majority of the day whilst we were there so can't comment on the food, but there was always a busy atmosphere when going by.
There's a roof terrace pool, but it's not really roof as it's only on the second floor but is still above street level so I guess that counts.
You can also find a little shop tucked away at the side of reception called Poketo which stock loads of your typical blogger aesthetic products. I could have gone wild for their entire stationary range, but I managed to hold myself back.
What is in Koreatown
Koreatown has a nice vibe about it and the local eateries really come to life in the evening where you'll see ridiculously priced sports cars, that I can only dream of owning, filling out valet parking lots that are usually deserted during the day. Queues of dozens of people waiting outside to get into restaurants and so much more activity than you see during the day.
There isn't really much to do in Koreatown, so if you are looking for things to do you'll probably need to hop on the conveniently located, but not very well connected subway line just across the road. For some reason, the Subway system in Los Angeles isn't anywhere near as big as I would have expected and you'll find that you can't reach many parts of the city without hopping in an uber after getting to a nearer subway station. I'm pretty sure that they are working to extend the system over the next few years so I'm sure that will change.
Overall I really enjoyed my stay at The Line and would definitely recommend anyone visiting the city to add it to their shortlist of places to stay, but do make sure you pay that little bit extra for the view. It really is worth it.
---
Find hotels in Los Angeles