This post may contain affiliate links where I will earn a little bit of commission should you purchase anything at no extra cost to you.
I'm an east coast kid. Always have been, but there's an old saying that I'm constantly told that west coast is the best coast and to be completely honest, I probably agree.
Recently I was invited on a trip over to the west coast to visit the Taynuilt Hotel for an overnight stay and meal at their award winning restaurant, the Etive as well as a visit to the Real Food Cafe in Tyndrum
We set off from home and headed down the coast towards Perth where we stopped off for a wander around and to grab some lunch before heading back on the road again to cut across the country and through some of the most scenic landscapes I've ever seen.
It's ridiculous that I've lived in Scotland all my life and I've never really experienced much of the beauty that this country has to offer.
I've been to quite a few places, but I can hand on heart say that there's not a landscape that I've seen quite like the Scottish highlands.
Driving from Perth to the west coast took us through the Trossachs National Park where we were greeted with views like this.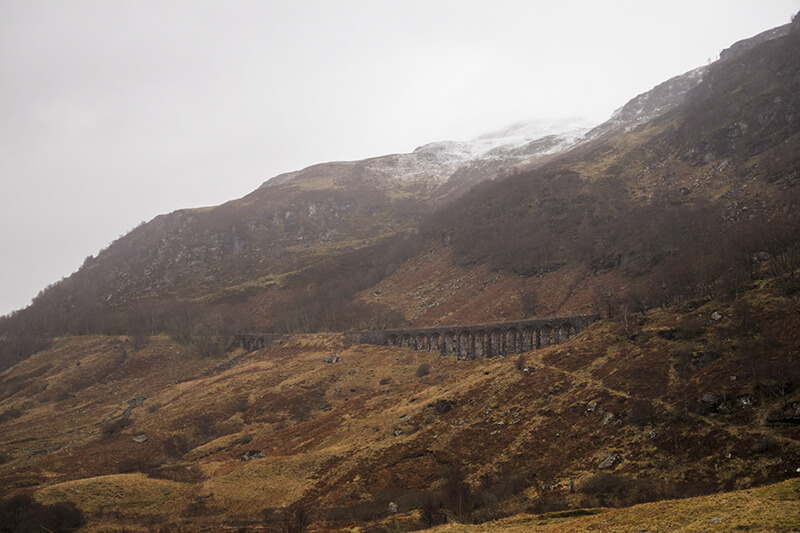 Since I had packed my DSLR, we stopped off at a few points on the journey to take some photographs. One of those places was Kilchurn Castle on the edge of Lochawe.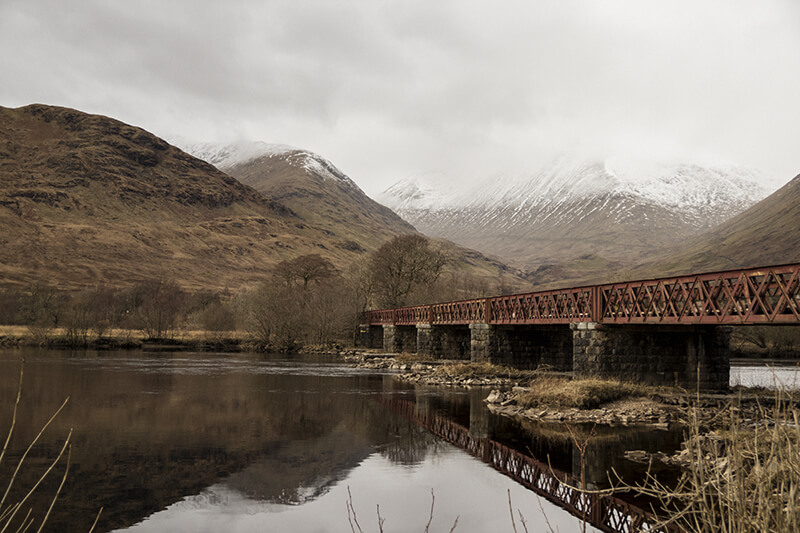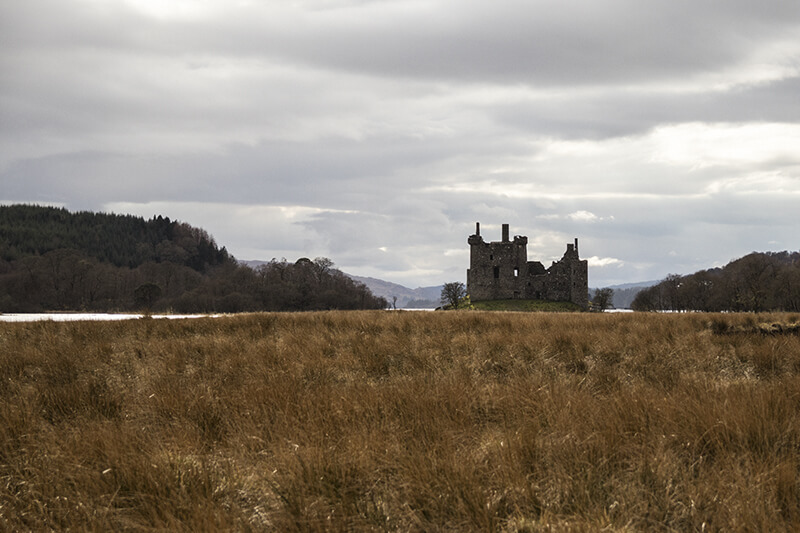 This was possibly one of my favourite views of the trip and there was plenty to see on the road, but just nowhere to stop for pictures.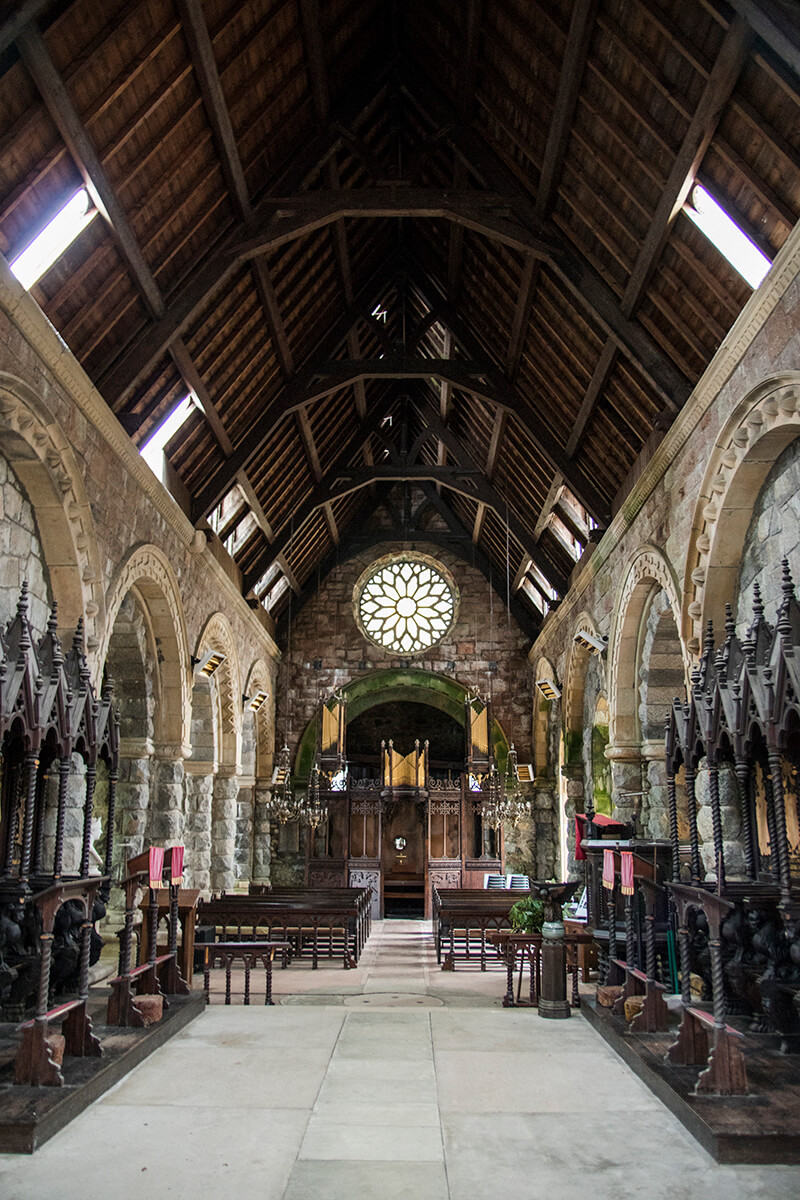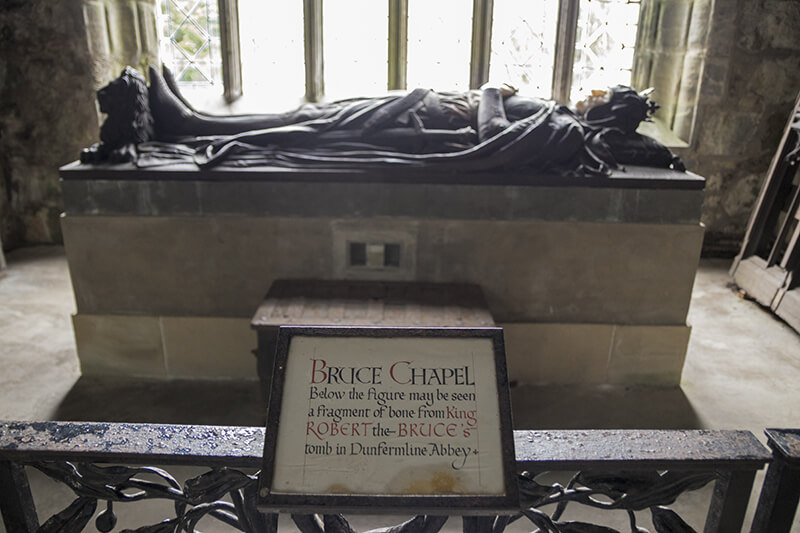 I can't even begin to explain how amazing everything looks and the photos don't really do it justice. It's something that I recommend everyone should try and experience at some point in their lives, to drive through the highlands.
We arrived in Taynuilt just after check-in time and were greeted by hotel manager David who made us feel incredibly welcome as soon as we stepped through the door. We were shown to our room and left to unwind before our meal later that evening.
The room was large with a complimentary beer fridge, teas, coffees and a selection of sweets.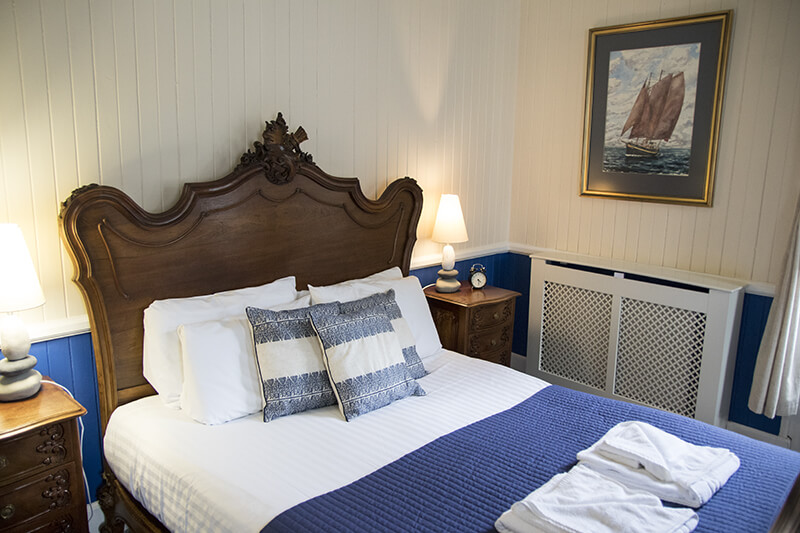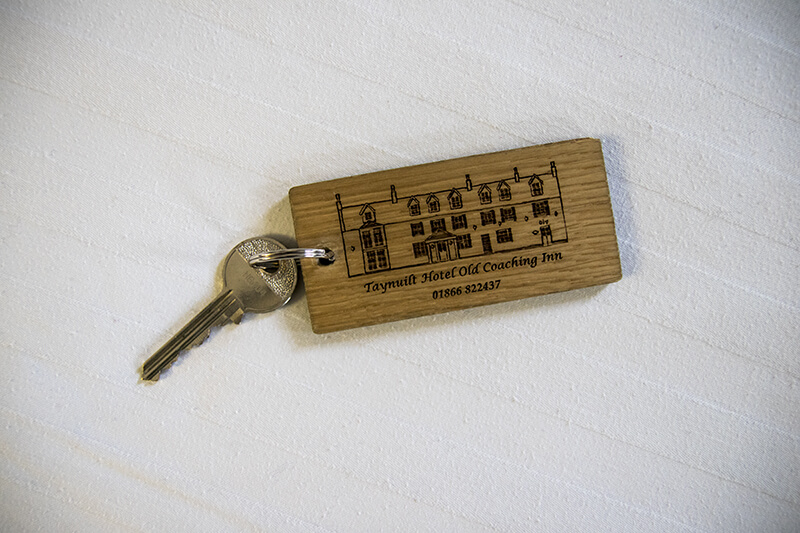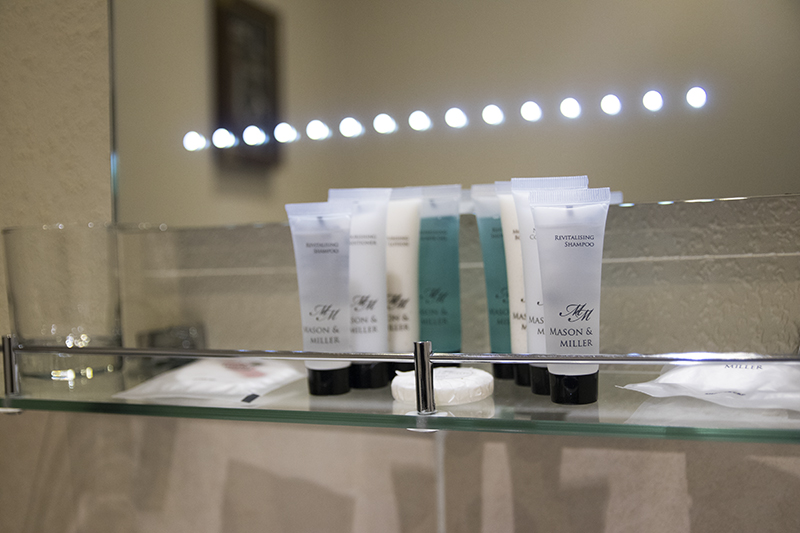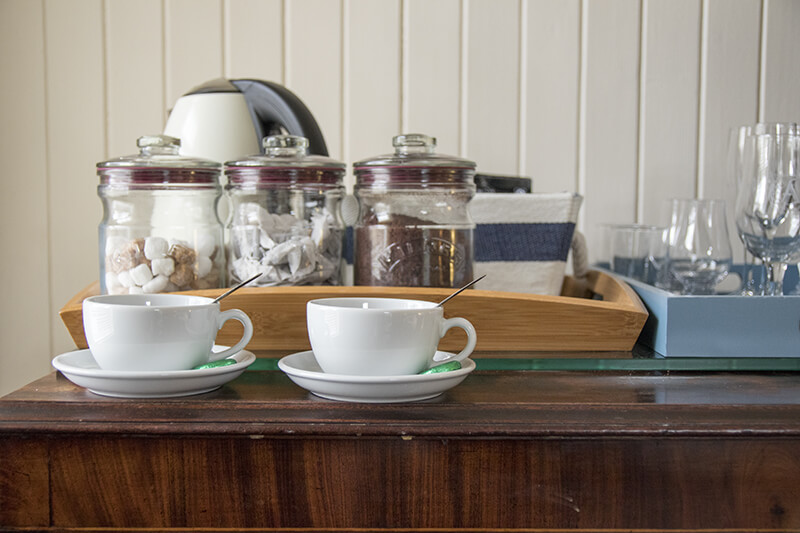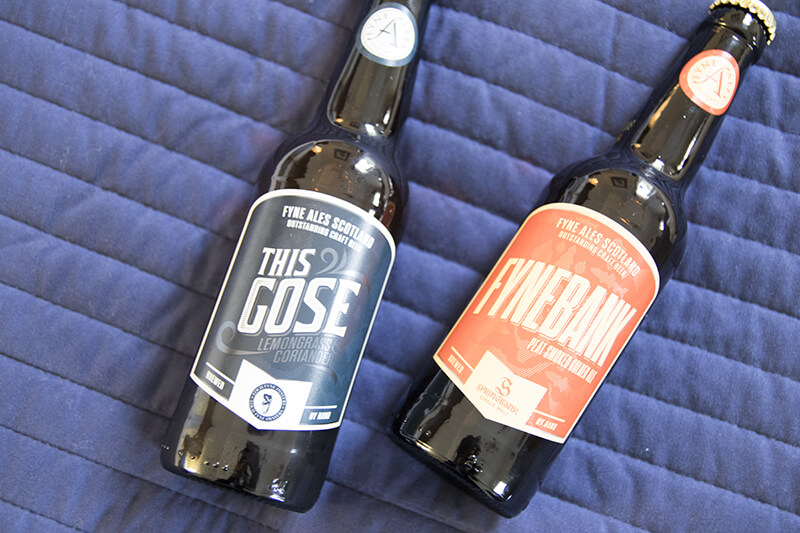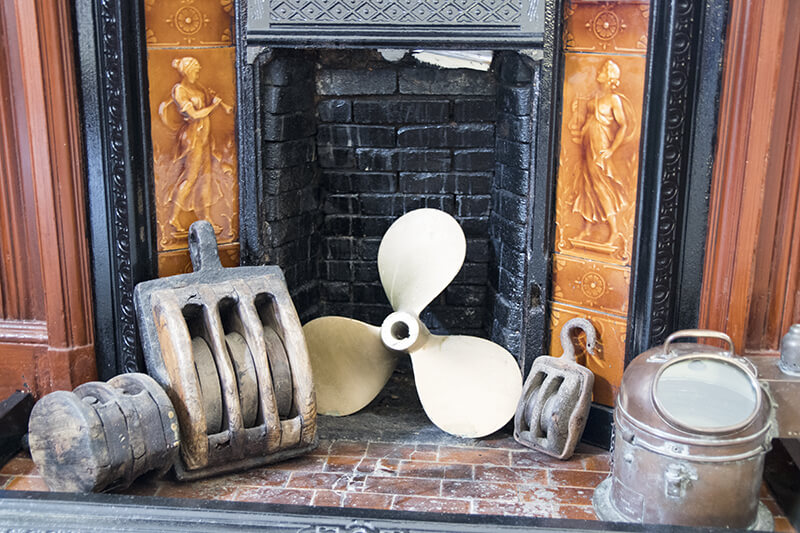 After relaxing for a few hours, we headed down for our meal and were provided with a drink before heading through to the restaurant. Although I'm not a big drinker, I do enjoy a light beer so opted for the Jarl.
If you're a whisky or gin lover then you'll love the menu. The choice is mind-blowing.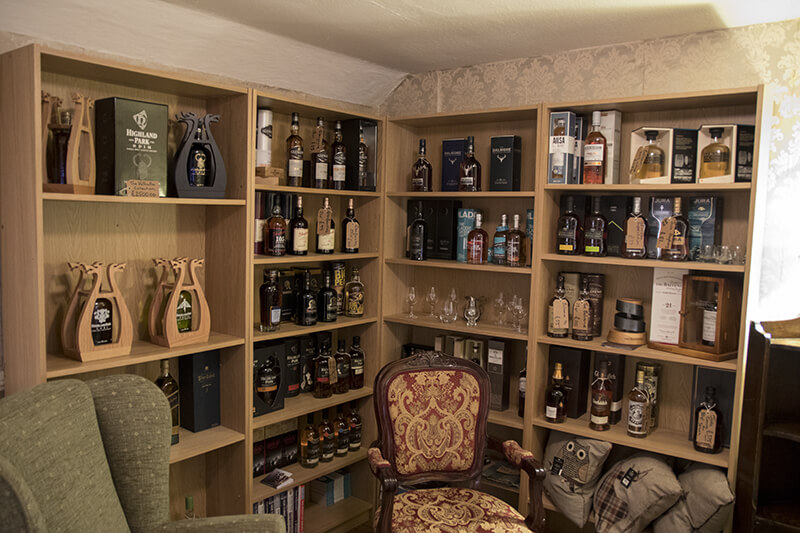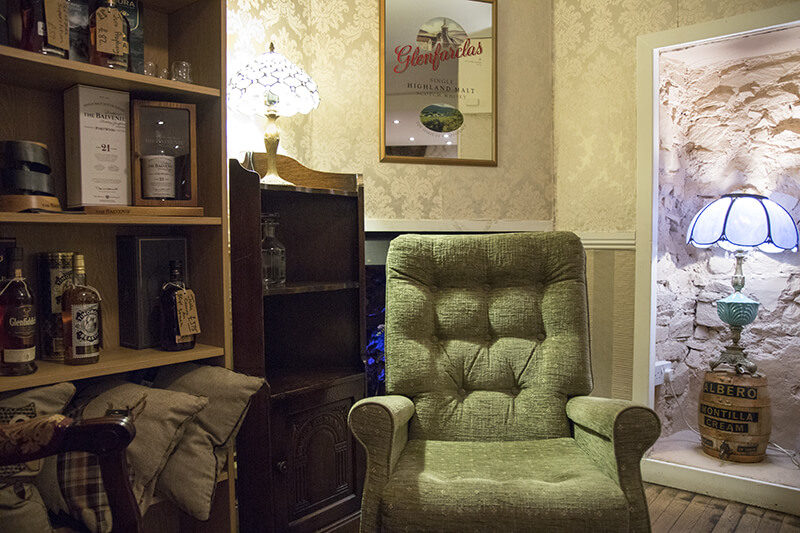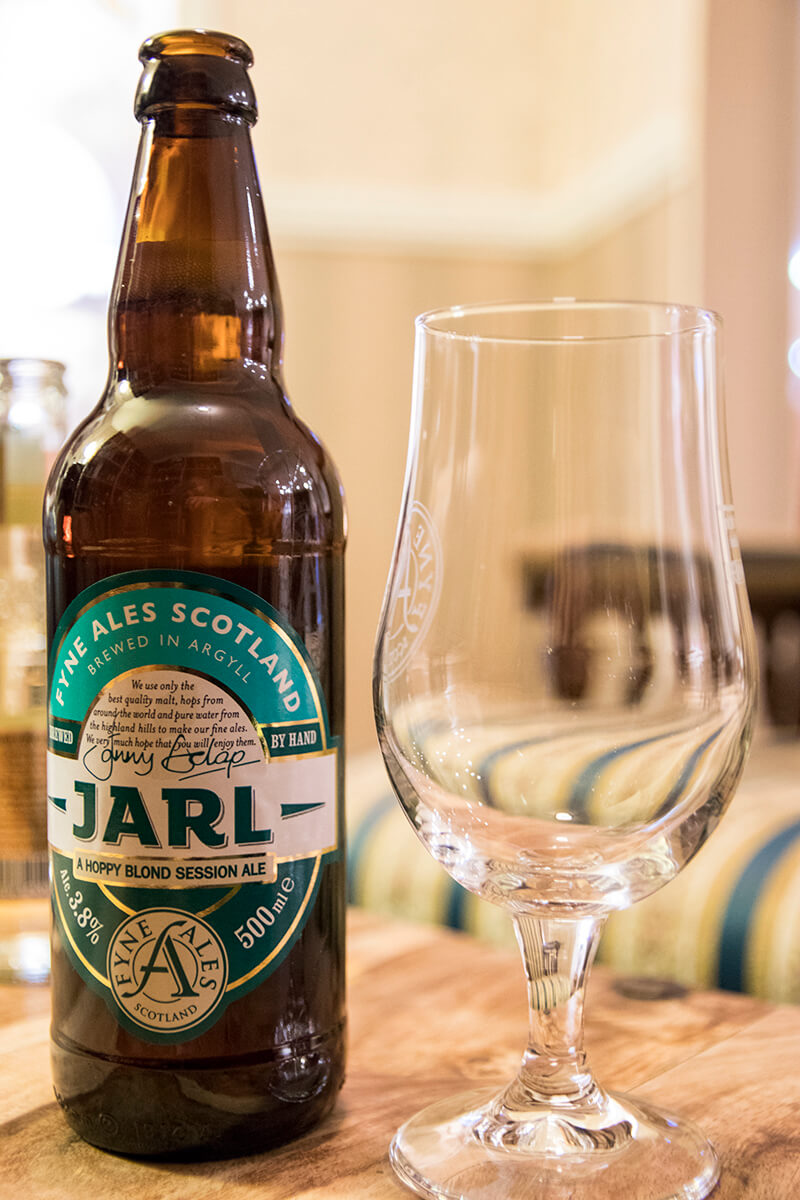 After relaxing with our drinks and taking plenty of pictures we were guided through to the restaurant to enjoy an amuse bouche in front of the open log fire and treated to what I can only describe as the most magical presentation of food I've experienced.
The amuse bouche were a taste of Loch Fyne with quails egg and pickled apple, a cheese & herb beignet and homemade bread and butter.
The cheese and herb beignet was a personal favourite of mine, even though I struggled to pronounce beignet. You can probably tell I'm not too used to fine dining which made this experience even more unforgettable.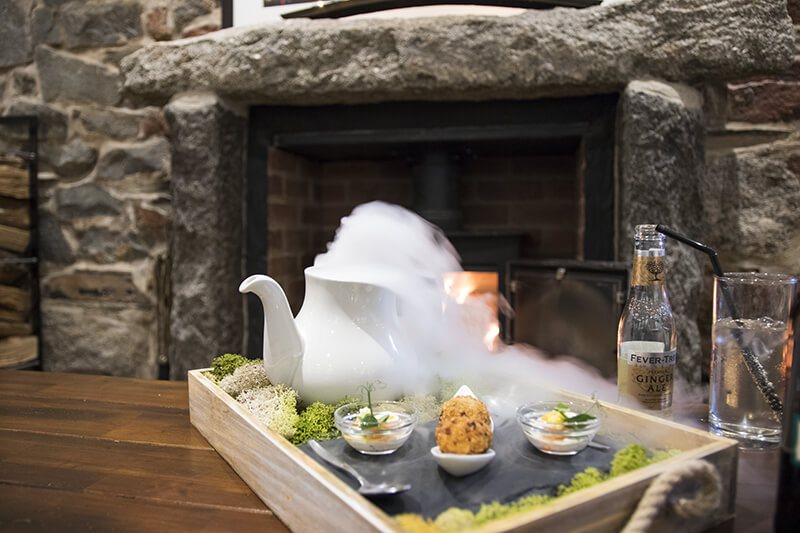 Once this was finished we were shown to our table and offered a bottle of wine that complimented our meal choices. Davids knowledge is astounding and his choice was perfect. Our wine of choice for the meal was a Gruner Veltliner from Austria.
For started I opted for Butternut Squash and Sage Ravioli with spring cabbage and carrots, whilst Lauren went for the Hand Dived King Scallops with a cauliflower veloute, crisped pancetta and truffle oil.
The ravioli was beautiful and ridiculously moriesh. Portion size was perfect for a starter and I was looking forward to what was next.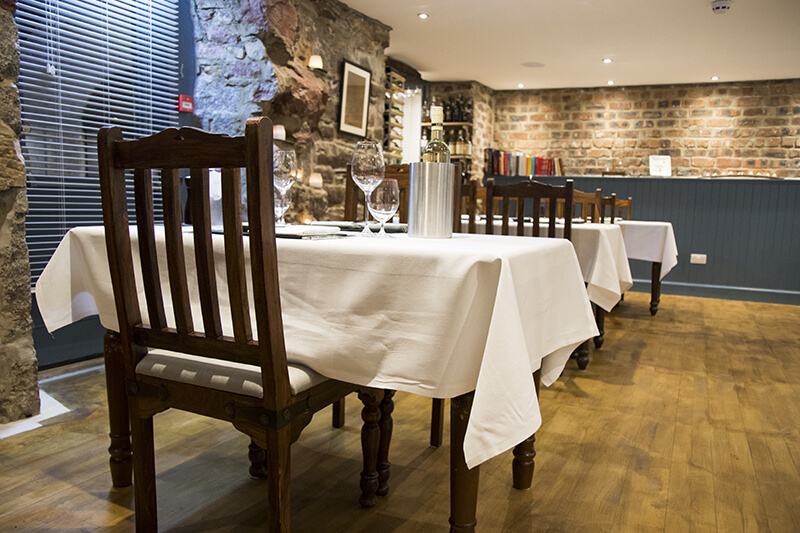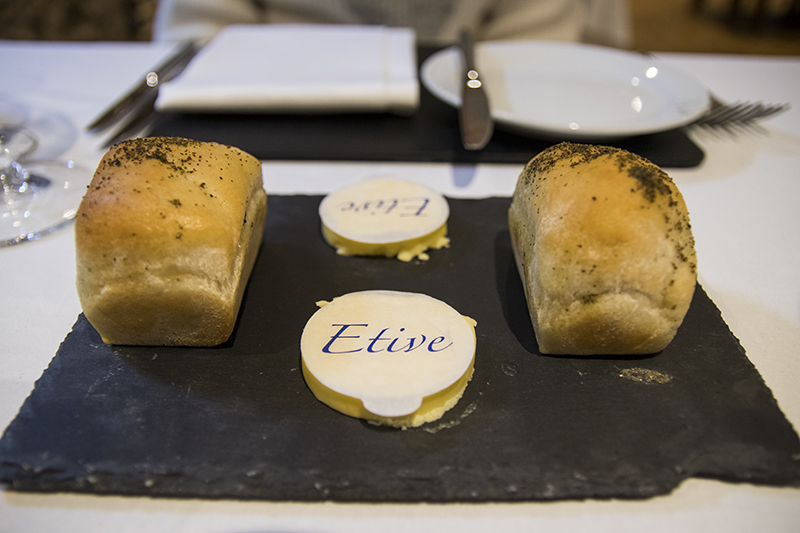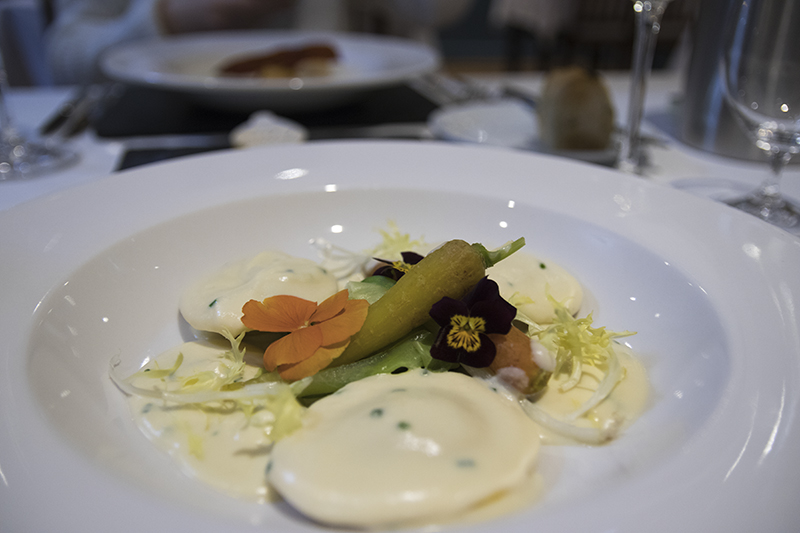 For my main, I opted for the Mixed Wild Mushroom and Celeriac Pithivier with heritage carrots and hispi cabbage.
Lauren went for the breast of Duck with root vegetable pave, crisp confit duck leg, pear and morrels.
These were beautifully presented and cooked to absolute perfection.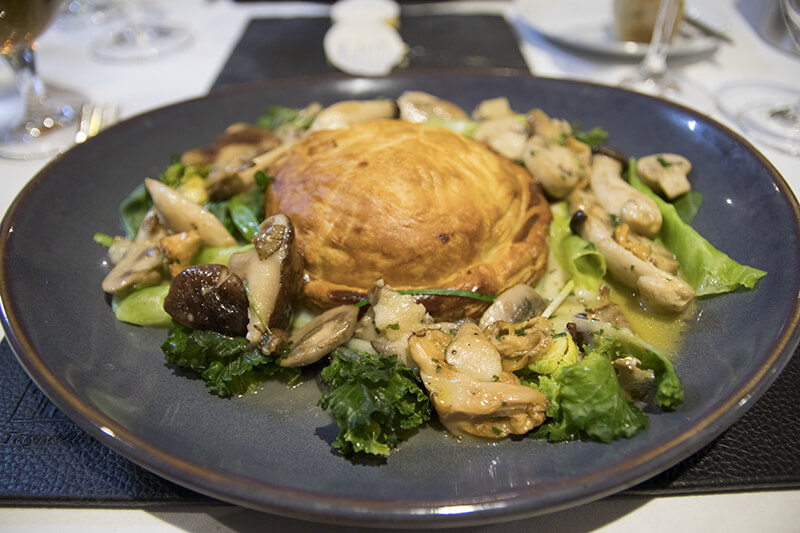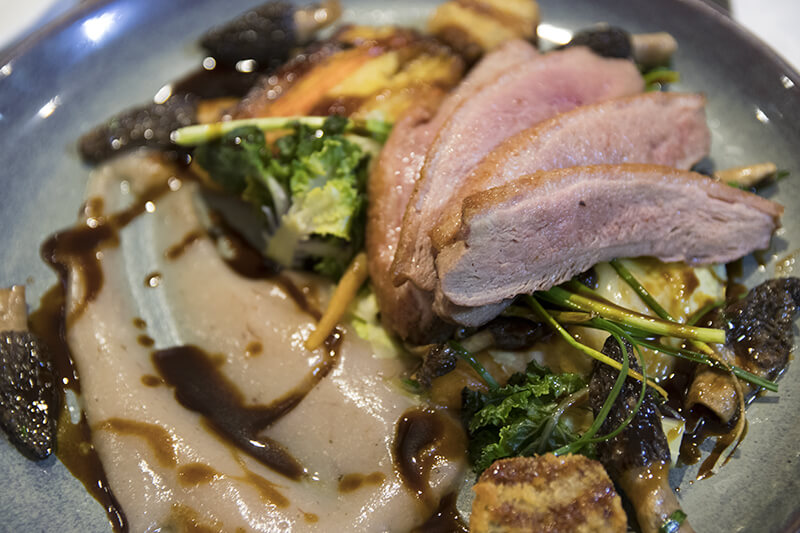 By this point we were getting pretty full, but you can never turn down dessert, especially when the first two courses have been such a treat.
We both opted for the Rhubarb fool with shortbread and rhubarb ice cream. Nice and light to finish the evening off.
I'm a big fan of rhubarb but don't really get it too often so this was a really nice surprise to see it on the menu.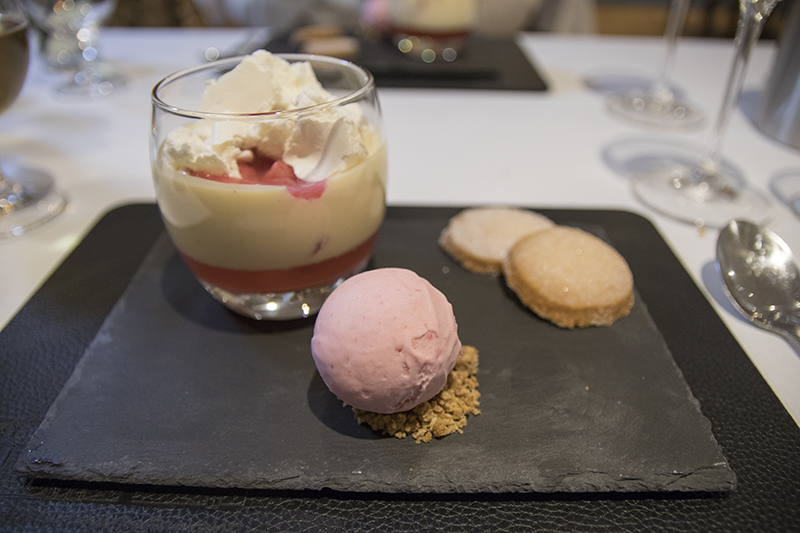 After our meal, we chilled out over our bottle of wine before heading back to the room for the night.
The bed was incredibly comfy and you are guaranteed a great night sleep with nice big blackout blinds and absolutely no noise to disturb you.
The following morning
Breakfast was served between a few hours before checkout so we went down to see what was on offer. I opted for the Poached eggs on sourdough and Lauren went for Eggs Benedict, although to be honest we were still stuffed from our meal the night before.
Check out time was 10am, so after breakfast we got ready, packed our bags for leaving and said goodbye to the local cat that had come to greet us on the patio area.
Heading down to reception David was once again there to greet us with a smile and check that we enjoyed our stay.
I honestly couldn't fault anything about the hotel, the food, nor the service which was absolutely flawless. The team at the Taynuilt make your stay everything you expect from an award winning hotel.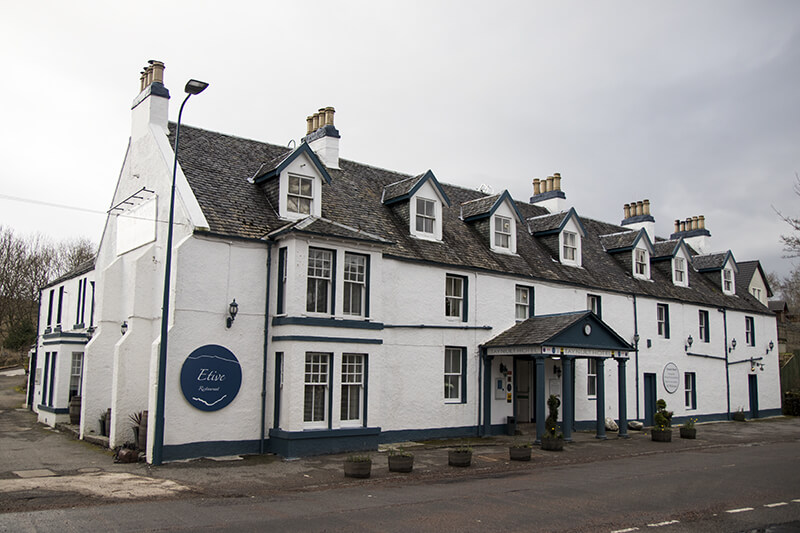 Heading back on the road, we took a drive up to Oban and visited McCaigs Tower for some outfit shots for another blog post before heading back inland towards our next stop in Tyndrum.
The Real Food Cafe
When pulling into Tyndrum you immediately notice the cafe at the side of the road due to the amazing graphics on the exterior of the building, not to mention a large number of cars parked outside. It's a popular looking place perfectly situated for travelers passing by to head in for a hearty meal.
Unlike the Taynuilt/Etive, the real food cafe serves more traditional foods like burgers, fish and chips as well as a great selection of cakes.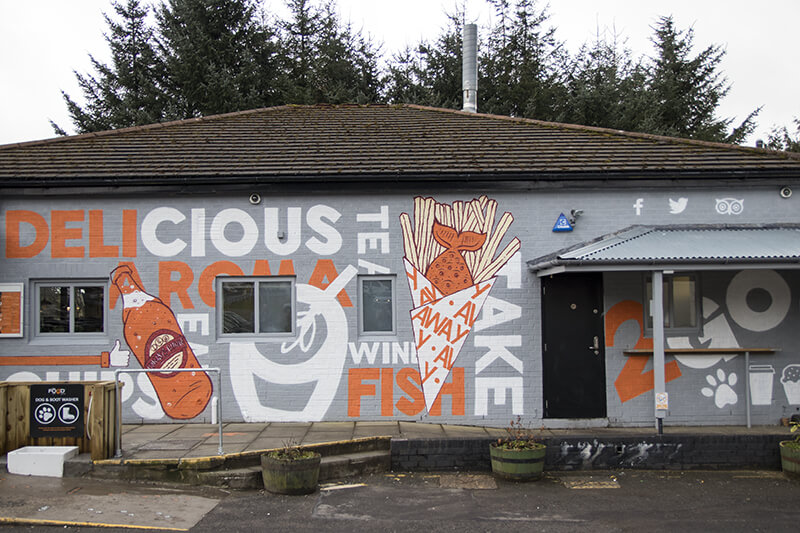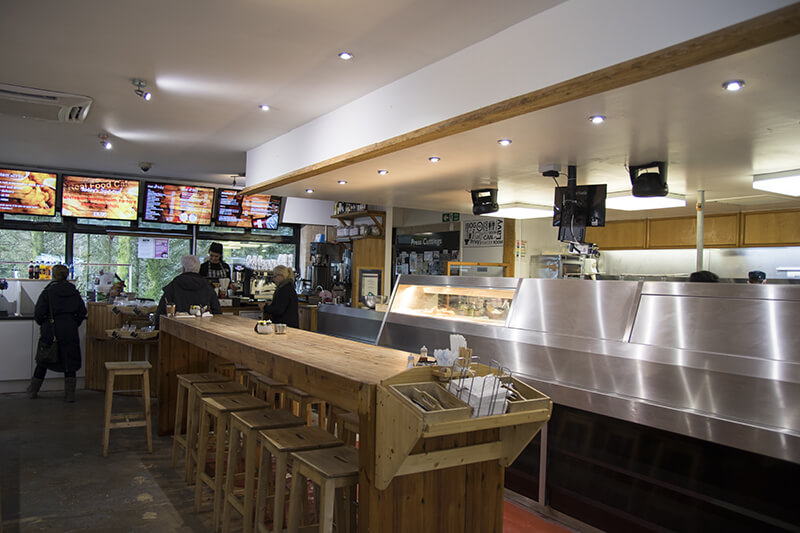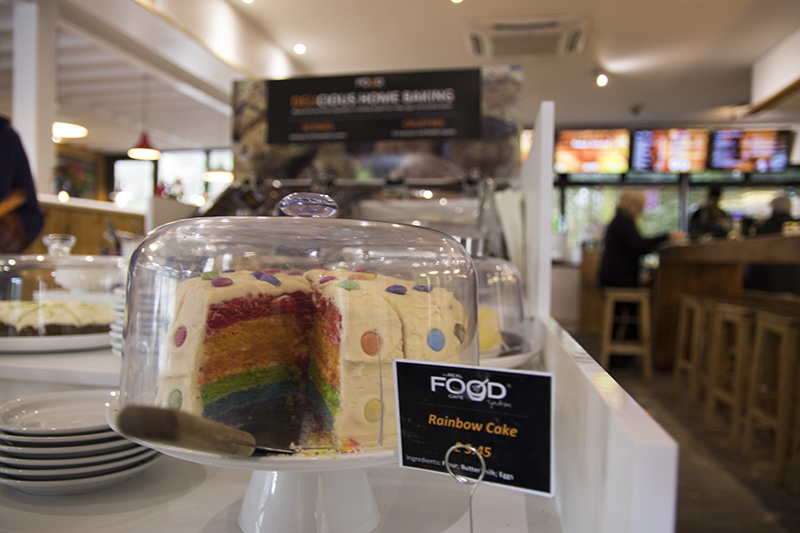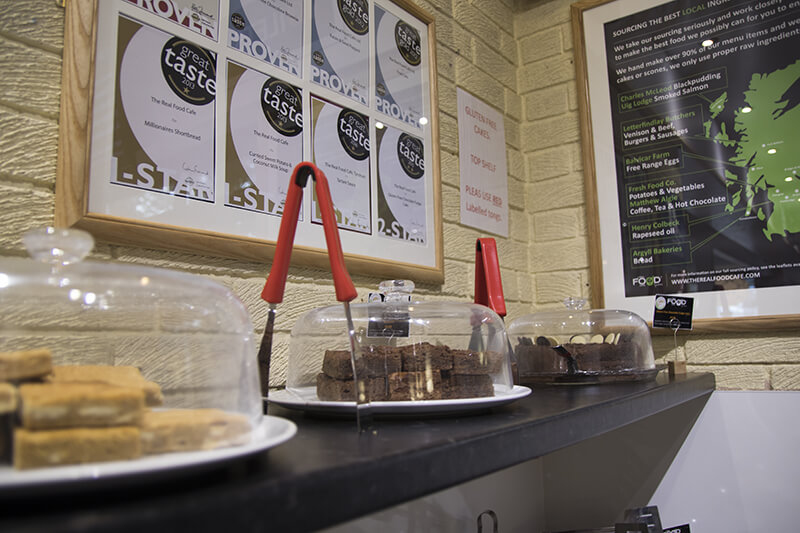 One thing that blew me away about the Real Food Cafe was the portion sizes. They are insane, but in a good way.
I ordered the Cheeseburger and Chips, Lauren went for the Fish and Chips and we got a side of onion rings, which to be honest could have been a meal on their own. So much food!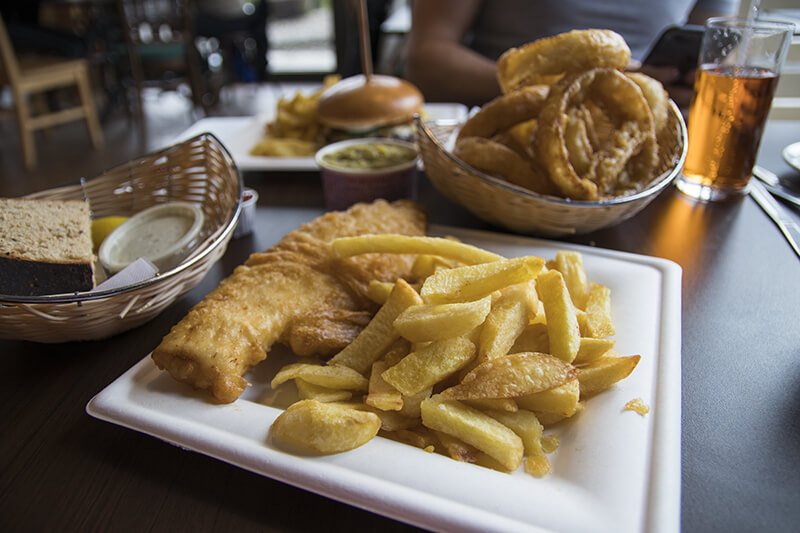 Where do you even get onions that size!?
All food from the Real Food Cafe is locally sourced and they've won awards for their fish and chips, so you know it's going to be amazing.
We struggled to finish all that we ordered and barely made a dent in the never ending bowl of onion rings, but there's always room for cake. Especially when it's a Rainbow Cake.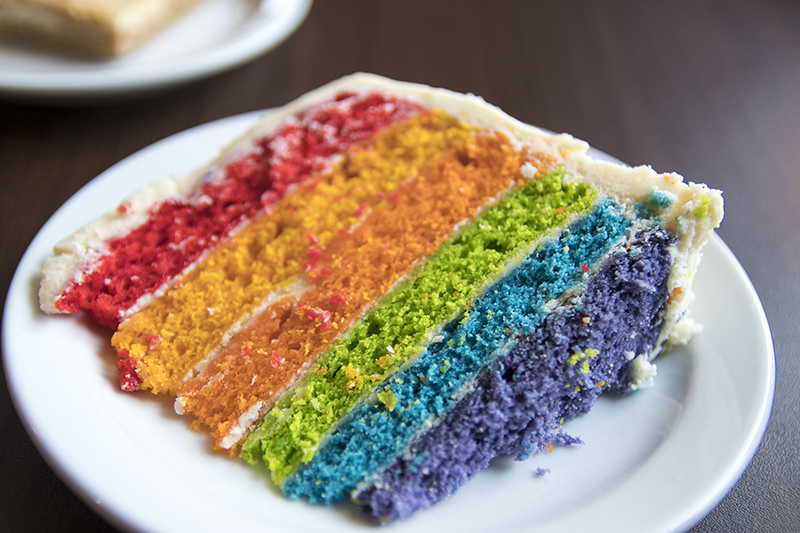 How cool does that look?
The food as expected was delicious and if it were closer, I would probably be there quite often as I'm a big lover of fish and chips, which these guys do well.
Rolling back to the car, we started our drive back to the east coast, but we've promised ourselves to return back to the west to explore more in the coming months.
I still can't believe that I've left it this long.
I'll admit defeat.
West coast is the best coast, and I'll be back soon.
Although I was offered to visit both places in return for a review, all opinions are entirely my own.
Thank you to both David and his team at the Taynuilt Hotel and the team at Real Food Cafe for this fantastic experience.