This post may contain affiliate links where I will earn a little bit of commission should you purchase anything at no extra cost to you.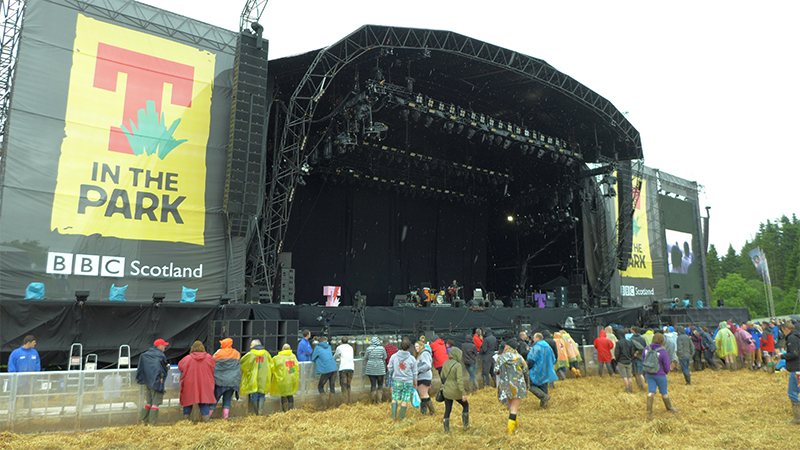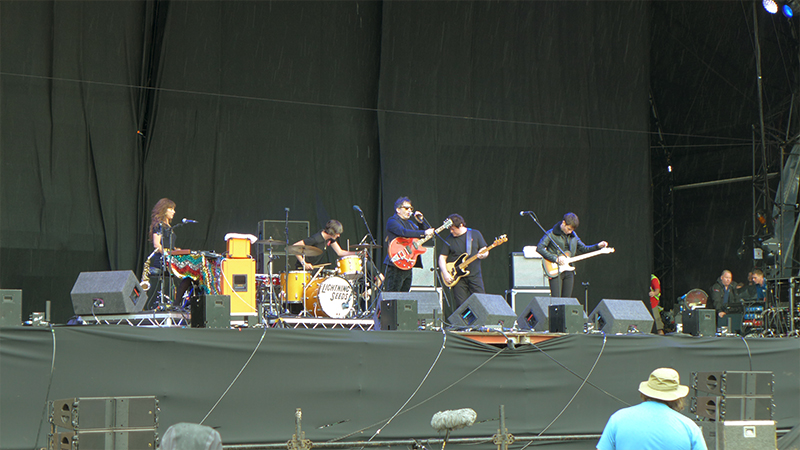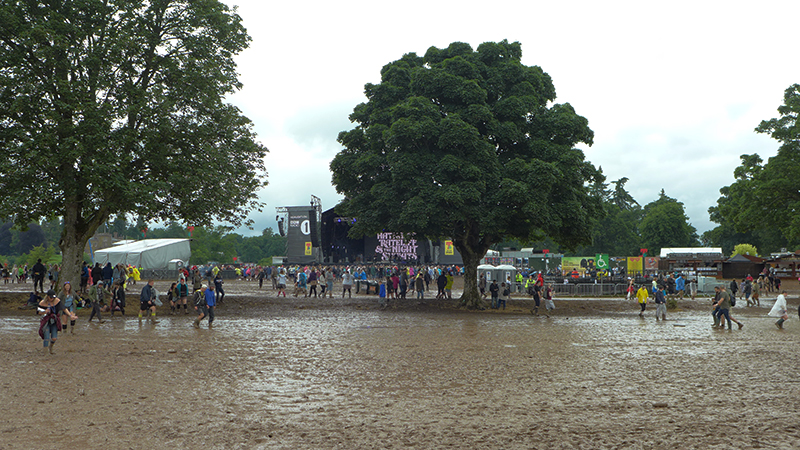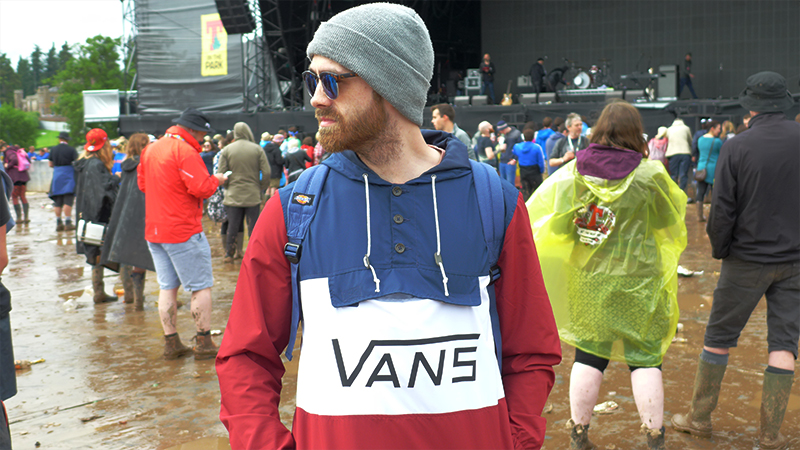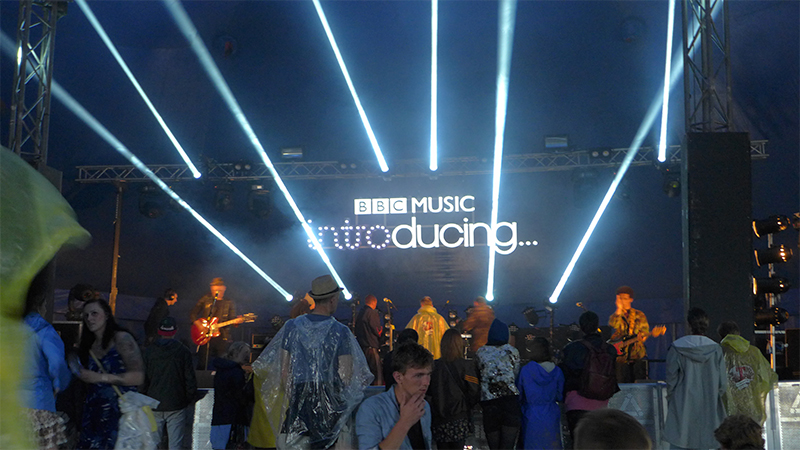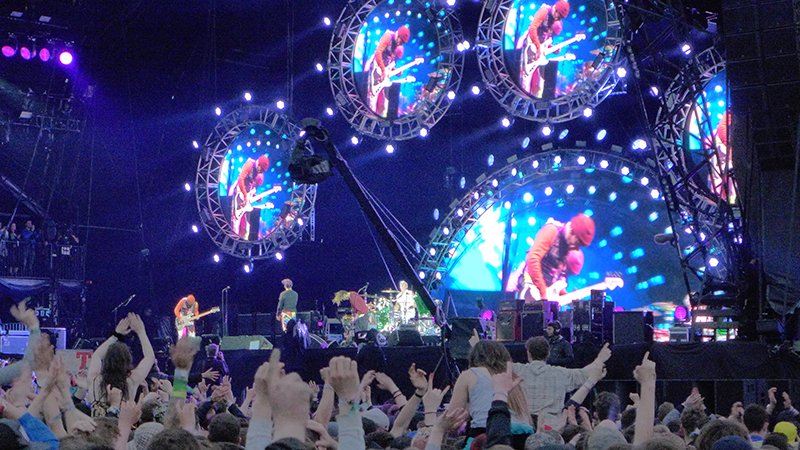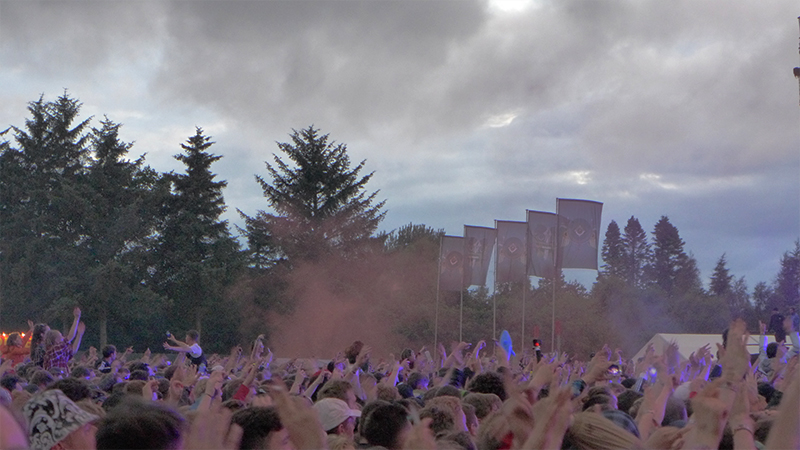 A few weekends ago whilst at work I was checking my blog emails and there was one subject line in amongst my usual stream of twitter notifications that jumped out at me.
"T in the Park tickets"
If you want to get my attention then putting something like that is definitely going to work.
Sure enough the contents of the email matched up to the subject line and I was actually being offered tickets to go to T in the Park for the day from McDonalds as part of their "#hellogoodtimes" summer campaign.
I've been to the festival about five times previously as a camper between 2005-2010 until I felt like my abilities to cope with a weekend of drinking in a field were no longer up to scratch where I just stopped going back.
It wasn't something I ever considered returning to until that email popped up.
Without hesitation I accepted, although the tickets were for the Sunday and this was Thursday and the car was in for it's MOT at the time.
So after having no plans at the weekend, it ended up being an extremely surprise trip down to Perthshire for T in the Park.
All my previous encounters with the festival were at the old Balado site near Kinross, so I was very interested to check out the new location at Strathallan castle.
Snap forward to Sunday and we were heading off super early in order to get down there for the gates opening at 10, or so we thought…..
We arrived in plenty of time and the rain was on and off for a lot of the journey. Never did I expect it to have such an impact on us getting in until we rocked up to go in only to find that they weren't opening the arena until 12 due to flooding and trying to sort the ground out any way that they could in order to get people in.
So we sat in the car until 12 and planned out who we wanted to see.
I really wanted to see Børns, The Lightning Seeds, Faithless and Red Hot Chili Peppers.
Børns were on first and it would be cutting it fine to get in at 12 in time for the set starting at 12:30.
The doors finally opened at just after 12 and we hot tailed our way along the usual mile long walk from gates to arena only to find that we were being shuttled through the campsite which was a boggy mess after three days of campers and rain.
It took us almost 45 minutes to go from handing our tickets in to the security gates which were split into male and female queues. This meant that I breezed straight through and had to wait 20 minutes for Lauren to get through as there was a much larger number of male stewards available than female.
Once past the security gates we headed over to the King Tuts only to find it closed due to flooding and we had missed Børns play or at least some of the set that may have been cut short.
We took the opportunity to wander around and familiarise ourselves with the layout. I say wander, when I really mean wade. This place was a muddy shitstorm.
If you wanted to get from one side of the arena to the other you were probably looking at least a half hour walk in the mud to do so.
The weather held up with only a few spots of light rain throughout the afternoon and we got to see the rest of the bands that we wanted to see and more.
My standout of the day was most definitely Faithless. Even if you aren't into dance music, the atmosphere and the buzz when the instantly recognisable Insomnia, We Come One and God is a DJ come on was just mind blowing. They are a band I have wanted to see ever since I missed them at their last T in the Park appearance in 2004.
The Lightning Seeds were also brilliant and I'm so glad that I got to see them perform too as Pure is one of my all time favourite songs and they just have such a feel good happy vibe. There was a few chants from the crowd to play Three Lions which you could see Ian Broudie take notice of but not acknowledge. Not that I would complain, because even as a Scotland fan that is a bloody good song.
The Chili Peppers were great and very similar to the last time I saw them where I was disappointed yet again with the lack of crowd interaction from Anthony, but if you are just there to see them perform songs exactly as they sound on recording then they will not let you down.
All in all my opinion is that I still prefer the Balado venue as I felt that Strathallan was quite disjointed and almost felt like the festival on a whole had downsized slightly, in both venue and audience.
It was a fantastic day out none the less and I can only thank McDonalds for the opportunity to return to something that I never in a million years thought that I would. I may end up returning for another year in future, but it would definitely be as a day tripper again. I think my campsite years are most certainly over.
I'd like to note that these tickets weren't given to me with the instruction or intention of being exchanged for a blog post, but I couldn't not write about such a fantastic opportunity.
Was anyone else at T in the Park this year or have you been to a festival like this before? Let me know in the comments below or hit me up on twitter @impeterblog to let me know.