This post may contain affiliate links where I will earn a little bit of commission should you purchase anything at no extra cost to you.
*Contains gifted items*
Summer is here and it's one of my favourite times of the year especially when the sun decides to appear from wherever it hides the rest of the time.
Although I know that I need to be a lot more conscious of taking care of my skin during that time as it's been a while since my arms have been on show and a long time since I've actually had my skin exposed to proper sunshine.
So I thought that I would put together a quick post about my summer skincare routine to help show how I keep my skin healthy and make sure I don't end up with any dryness or even worse sunburn.
Exfoliate
As the temperature is warmer during summer months, you're a lot more likely to sweat which will increase oil production that can lead to those blocked pores that nobody wants. By exfoliating regularly you're scrubbing away all those impurities and dead skin leaving you and your skin looking a lot healthier.
I've been using the Neville Rescue Scrub which contains volcanic ash and cocoa butter and I think that it's great. It's one of the only exfoliators I've found that I feel has enough grains to actually scrub my face properly. My face feels smooth and it's a really nice way to start the day. Although I make sure to only do it a few times a week as you don't want to go overboard with exfoliating.
Throw an exfoliator into your weekly routine and  it will definitely make the world of difference.
Moisturise with SPF
Next up is moisturising. This is something that you should always do as it's great for keeping your skin looking hydrated and fresh. Also making sure that you choose a moisturiser with SPF included is a great idea as it saves you doing them separately. Being completely honest you should be using SPF all year round, but it is especially important to keep your skin protected during the summer months.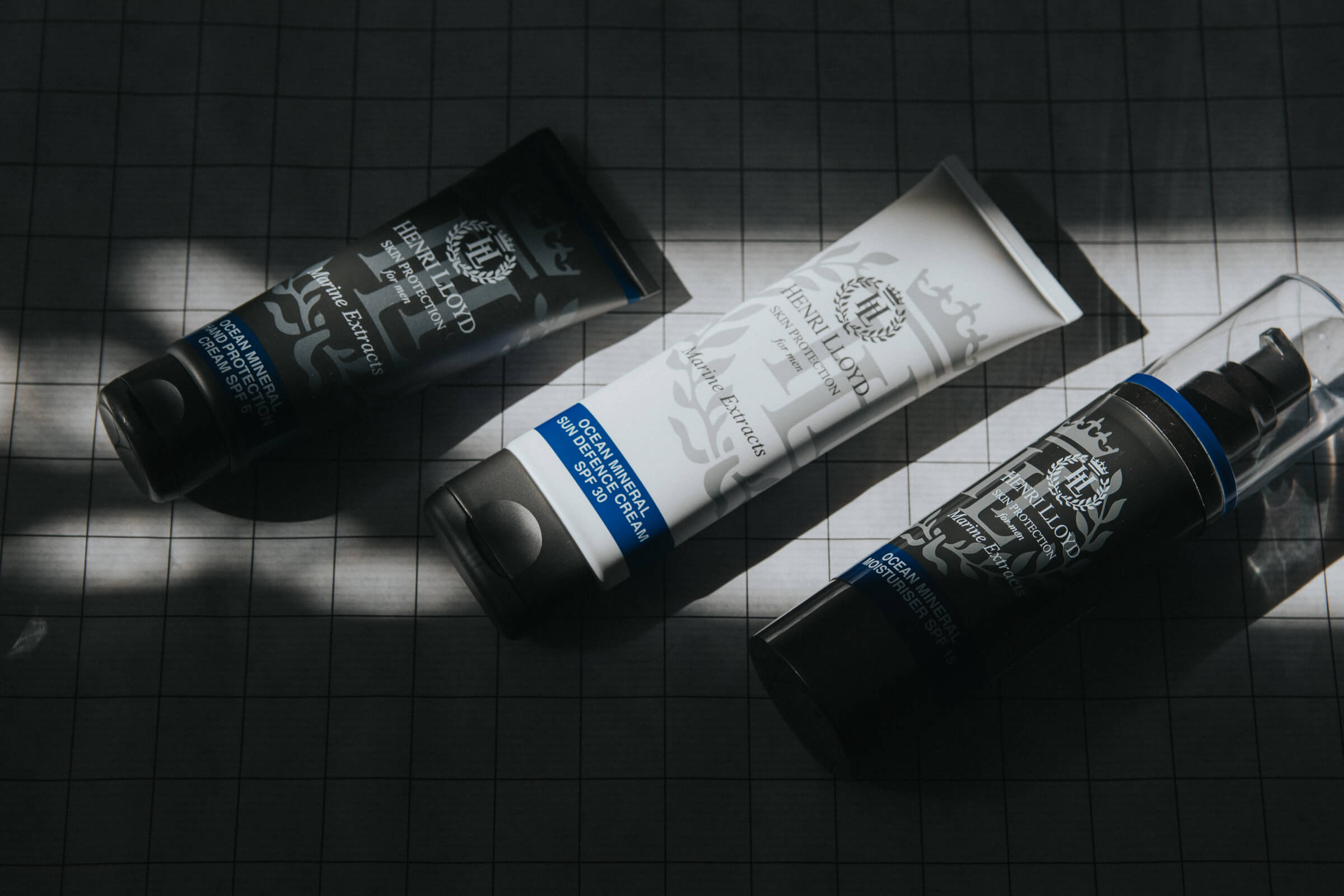 Maleskin recently sent me the Henri Lloyd range of moisturisers which have SPF in them and I've been really impressed. Finding a moisturiser that doesn't leave my skin feeling greasy can often be a challenge but these really do the job well. They also smell like sun tan lotion which is always a nice smell and reminds me of childhood holidays caking myself in it by the pool abroad with a fanta limon.
Fanta limon is the only drink you should ever get when abroad btw, thank me later.
Moving on…..
Cleanse
Keeping your skin clean during the week is great to help prevent the build up that you're scrubbing away when exfoliating. Using a good cleanser daily is good practice and should just be a normal part of your skincare routine twice a day.
The cleanser that I have been using is the Simple kind to skin facial gel. It's pretty inoffensive and works great at just giving your face a good wash in the morning and evening. You can pick it up in Boots, but it's probably one of the best face washes that I've used and it is pretty good for those with sensitive skin.
Use this twice daily to complete your skincare routine and you'll be looking fresher and healthier in no time.
Stay Hydrated
Adding in this tip because it's something that I'm pretty poor at remembering but making sure that you're staying hydrated by drinking lots of water will be a good help at keeping your skin looking better.
This is probably more important during the sunnier months as it's much easier to get dehydrated when it is hotter and the sun is shining.
Pick up one of those water bottles cheap from your local supermarket and just keep it with you at all times. Working your way through one of those twice a day will make sure that you're hitting your daily water intake and will give the added benefit of hydrating your skin at the same time.
So there you go, those were my top tips for looking after your skin during the summer. If you've got any tips that I've missed out or products that I should check out then drop your suggestions in the comments below.
Looking for winter skincare tips? Here's a few.