This post may contain affiliate links where I will earn a little bit of commission should you purchase anything at no extra cost to you.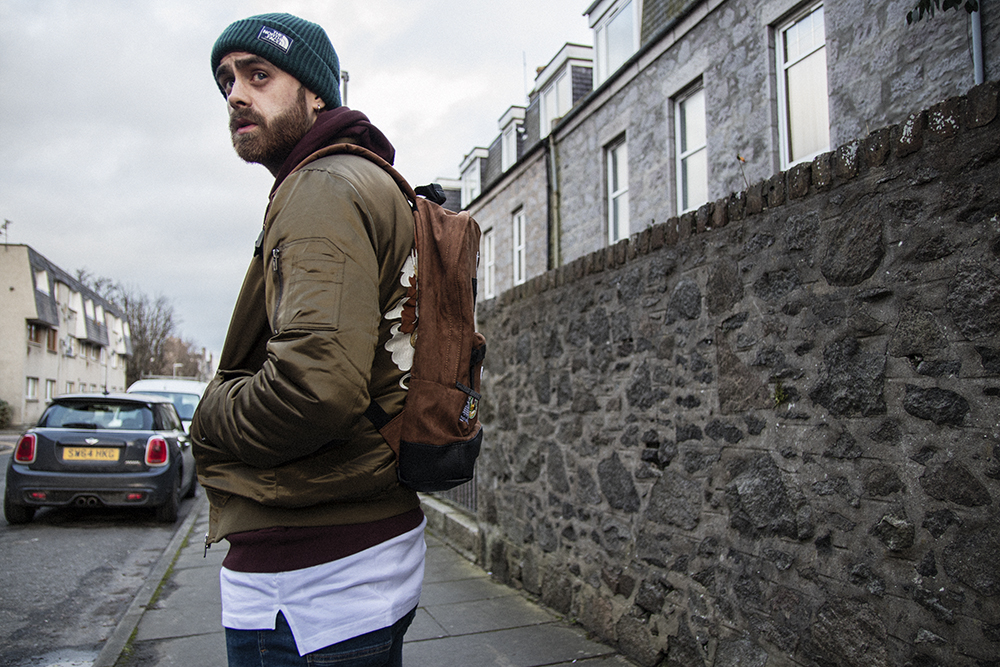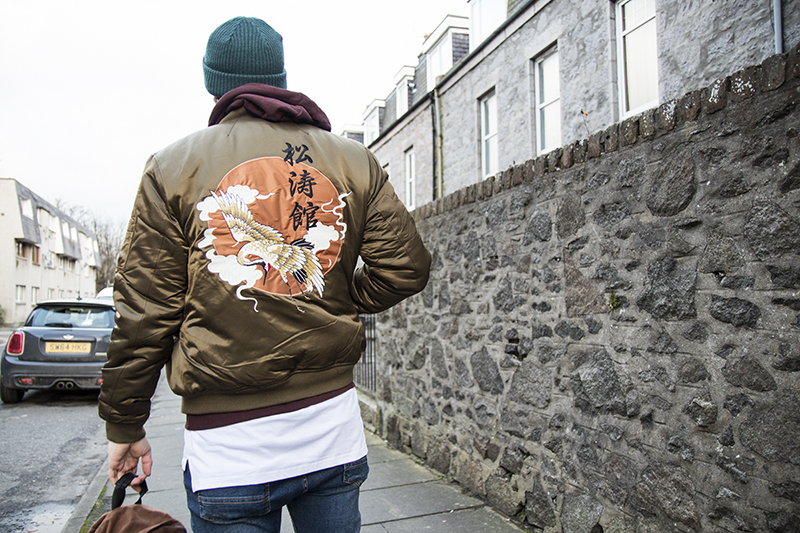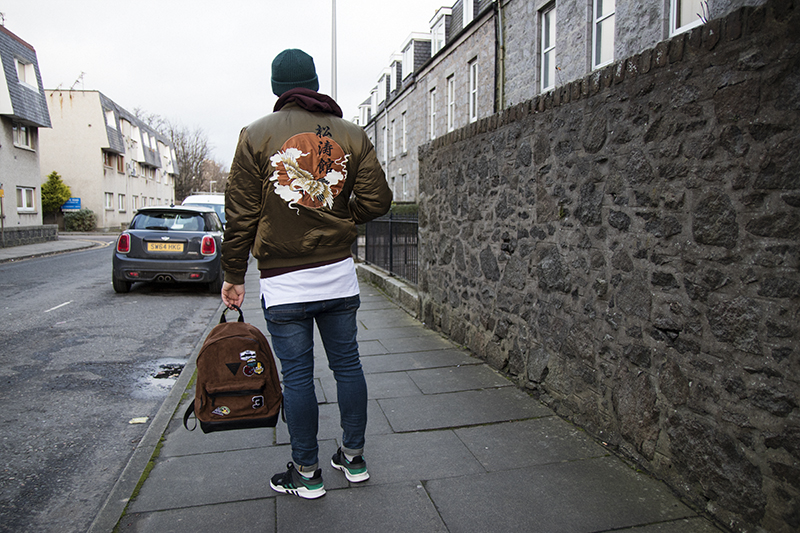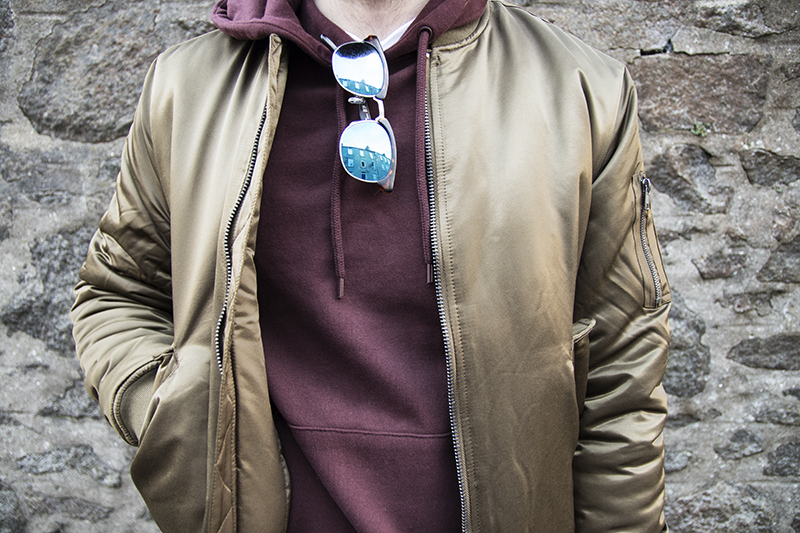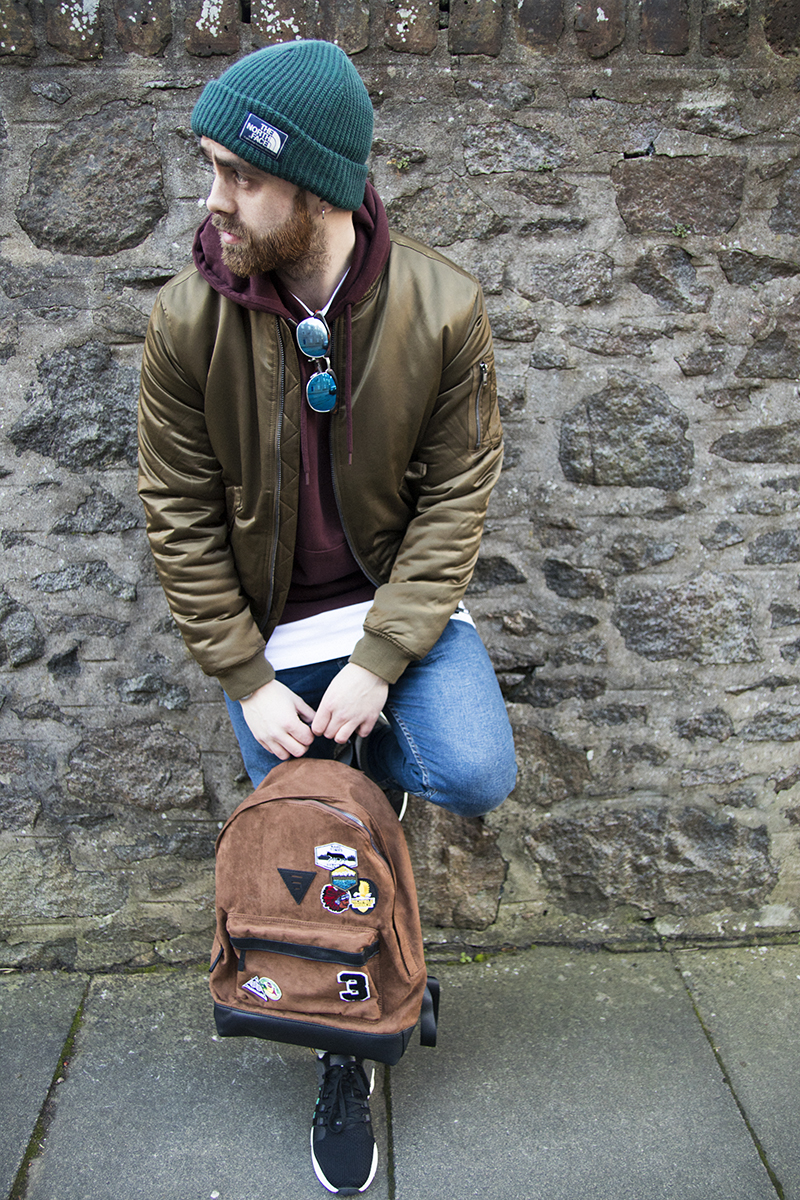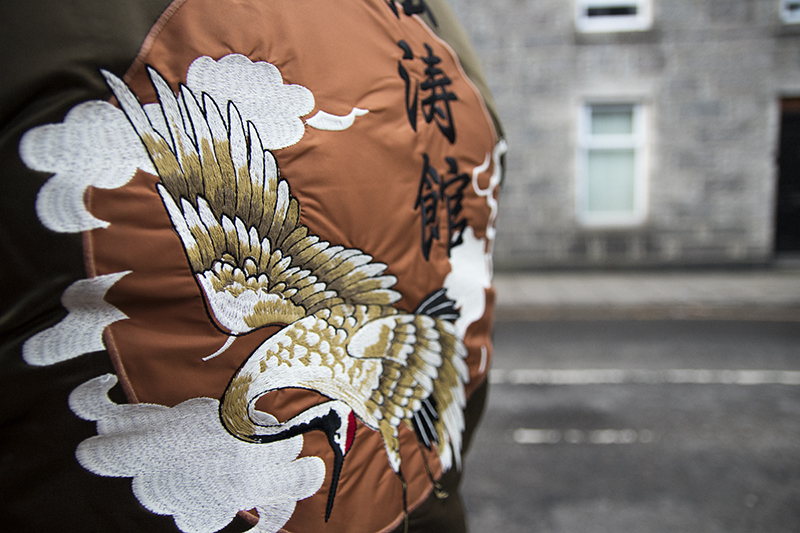 It's that time of year where everything is on sale. Even that £200 jacket you bought just over a week ago has dropped to about £30. It's incredibly frustrating.
On the other hand, if you've managed to avoid splurging just before Christmas then you'll no doubt find some gems. My recent sale hunt got me a couple of new pieces to add into my wardrobe.
The first being the most obvious one, the souvenir jacket.
I picked this one up from Topman for £35 just after Christmas and I absolutely love it. The colour, the print, the warmth when wearing it.
If you're looking for a jacket that isn't too heavy and still keeps you warm then I highly suggest you pick this one up if you can find it in the sale racks.
My second pickup was the patchwork backpack from River Island. I managed to grab this one for £12 although I have noticed that it's dropped even further to £8.
I use a backpack every single day so I'm always on the lookout.
I love the little patch additions to an already pretty nice looking backpack.
The patchwork trend has been around for a few months now, but I can still see it rolling on for a few months and I'll definitely get a lot of use out of this bag.
I've paired these two with a few other new items, that weren't in the sale.
The hoodie is from Topman and is another of my favourite things that I own just now. I've always loved hoodies, throwing right back to my skater days in the early 00's where the majority of mine were black and ridiculously oversized.
This one, however, is the complete opposite. It's a little bit of a longline fit and has undergone a treatment called peaching where the fibres are brushed in a certain way to make it feel softer. You can really tell the difference.
Underneath is just a plain white longline tee, which I also grabbed in Topman.
The Jeans are from Zara and fit so well. The material is intertwined with elastic and gives a really fitted style without feeling like you have no room to breathe.
I've been on the hunt for a pair of jeans for a while now that didn't break the bank and still looked great and these qualified perfectly. These came in at just under £40, so a winner for me. I love this outfit and
I love this outfit and it's just what I need on those days where the weather isn't hot, but it isn't cold enough that warrants sticking on three layers and a super thick parka.
You can shop this look below.