This post may contain affiliate links where I will earn a little bit of commission should you purchase anything at no extra cost to you.
Something that I've never been that great at is organisation.
Right back to my school days, I was horrendous for forgetting to do homework. I would use my homework diary selectively meaning that it was usually a last-ditch attempt to get something finished on the day it was due to be handed in.
This is something that I really want to try and change for good, so I've started to make a conscious effort to become more organised.
Here are some of the things that I'm trying out to help me get my shit together.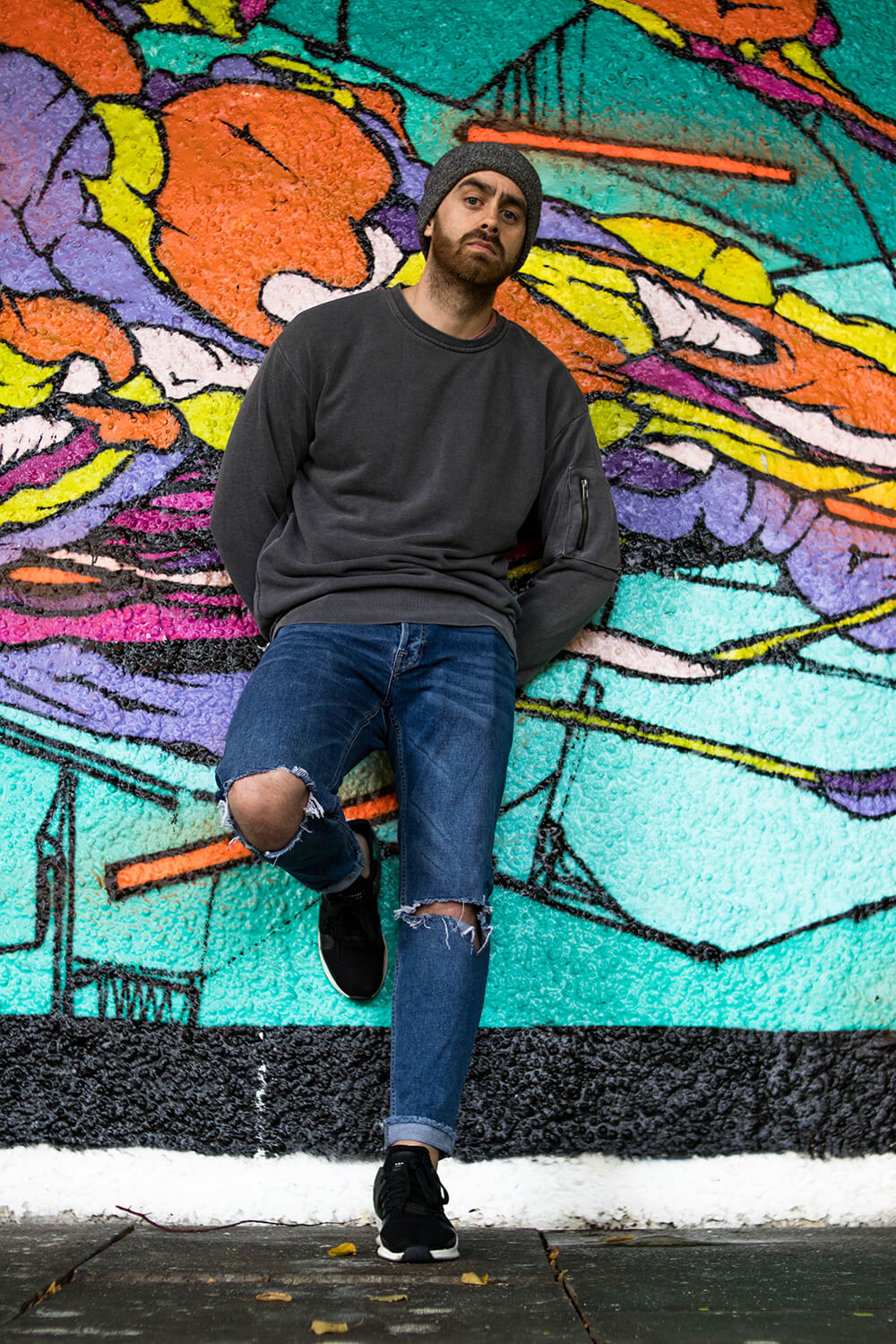 Using my planner
Sometime last year I bought myself a moleskin 18-month planner, during a similar phase of wanting to be more organised.
I used it for about a month and then just forgot about it. It wasn't until about a month ago that I rediscovered it and now only have until December left to use it.
And I'm going to use it as much as I can until then.
I really have been properly filling it out every single day with my plans for the week or any tasks that I need/want to complete, just so that I don't forget about them.
If I have a blog post idea, it usually will go in the planner first, just to get it out of my head and written down because inevitably I'll forget it within the hour.
I'm actually finding that by using my planner I'm a hell of a lot more productive.
I'm planning things that I need to do for my blog and doing my best to stick to them. If something is written down with a planned date for it, I'll probably get it done.
I'm not 100% on top of this part yet and I do often push things on to the next day, but I'm trying and I'm happy with how it's going so far.
I'm actually looking forward to buying my next 18-month planner because I want to commit to this more than I have in the past.
Planning posts in advance
Usually, I'm a flying by the seat of my pants kinda person when it comes to blogging. I'll just do a post when I think I have something to write about.
Perhaps that's why I've only written 52 posts in a year and a half.
I really want to ramp this up and start producing a lot more content.
I have three categories on my blog and I'd love to do a post for each category, every week.
I know that's probably a bit much to strive for considering I sometimes struggle to get one post a month, but I'm willing to aim high.
For this, I'm using Asana which is a project management system that works really well for bloggers looking to organise their life and schedule.
I've tried quite a few different project management tools for work like Trello, Basecamp and many others, but I'm finding that the new asana works best for me.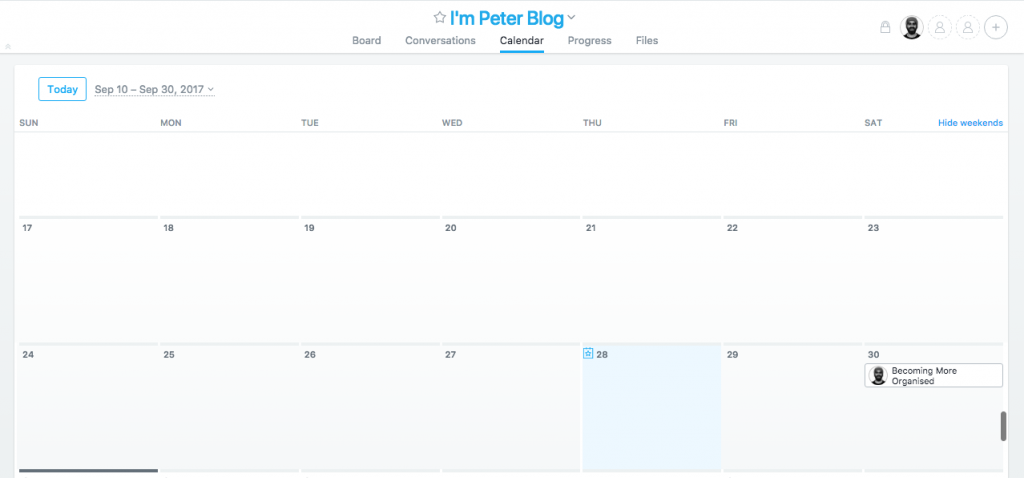 I have three different content category columns and I create a task under each column with a different content idea.
I'll then try and assign a due date to each of these.
It allows me to quickly look at the calendar view and see all the deadlines that I have coming up.
Ultimately it's a web version of my moleskin journal but solely for blog content planning.
The 80/20 Rule
I've been reading the Four Hour Workweek by Tim Ferriss and even though I'm only a few chapters in, this book is probably what has inspired me to write this blog post.
One of the principles he talks about applying to your life to increase productivity is the Pareto Principle or as it's more commonly known these days, the 80/20 rule.
The idea behind this is that 80% of results are caused by 20% of efforts.
Let's take my blog for example.
80% of my views are probably caused by 20% of all the things I do to try and promote it.
At the moment, that would probably be Twitter and Google Search.
The rest of my efforts don't really contribute that much to my overall readership.
So why not double down on the things that are working and trim off the things that don't.
I spend so much time feeling like I'm being productive during the day when I'm doing blog stuff, but when I think about it, the majority of that day is spent scrolling my twitter feed and not actually taking action.
No more random scrolling sessions for hours and hours. It's time to put more effort into what really works for me on twitter and that's interacting. Talking to people and using it how it was meant to be used.
---
It's only been a few weeks since I started doing this and I'm really feeling like it's working for me.
I've started to get many more blog posts written, photography done and it's paying off.
Coupled with my new found motivation, this organisation stuff has helped me to be so much more productive.
I'd love to know how you stay organised. Let me know in the comments below if you've got any tips on staying organised or what works for you.