This post may contain affiliate links where I will earn a little bit of commission should you purchase anything at no extra cost to you.
It feels like so long since I last sat down and wrote a post, life has just been so hectic lately that I've not had time to do much.
That's why we took a break and headed over to the Western Isles for a week.
The Isle of Lewis is one of these places where the scenery is incredible, the people are friendly and the pace of life is just so much more relaxed, ideal for a stress-relieving trip away.
We had the car with us, so we often took day trips around the island and down to Harris where you'll find some of the most incredible beaches. Luskentyre beach is one of those worldies.
Imagine crystal clear water that's as blue as the sky but with the dramatic rocky backdrop that the Highlands & Islands are famous for and you've got Luskentyre.
It's also not often that you get great weather up here, but when you do it's absolutely glorious.
I'm still pretty much stuck with a full winter wardrobe at the moment as money has been tight due to the lack of a proper job. That's changing though, as I've just started a new job thankfully.
Luckily, I was approached by Asquith & Fox who kitted me out with lighter summer wear and the beach trip was the perfect opportunity to try them on.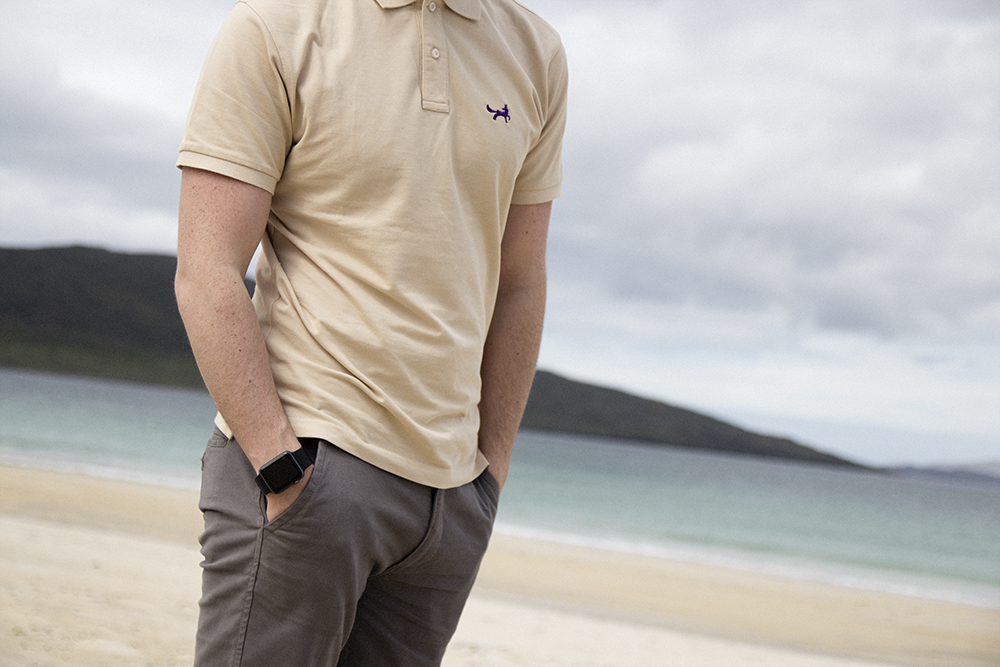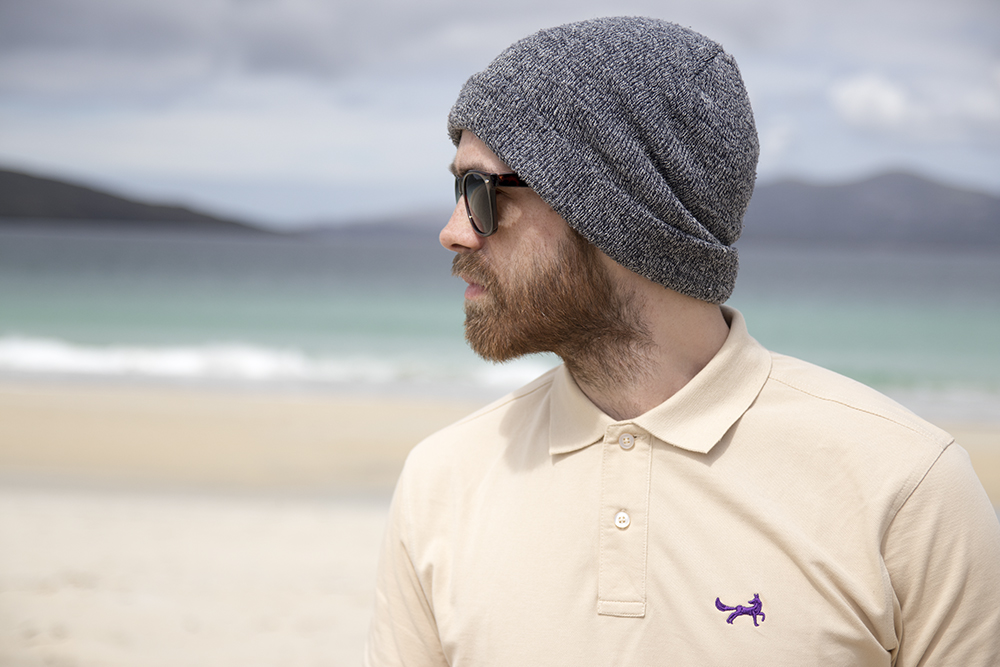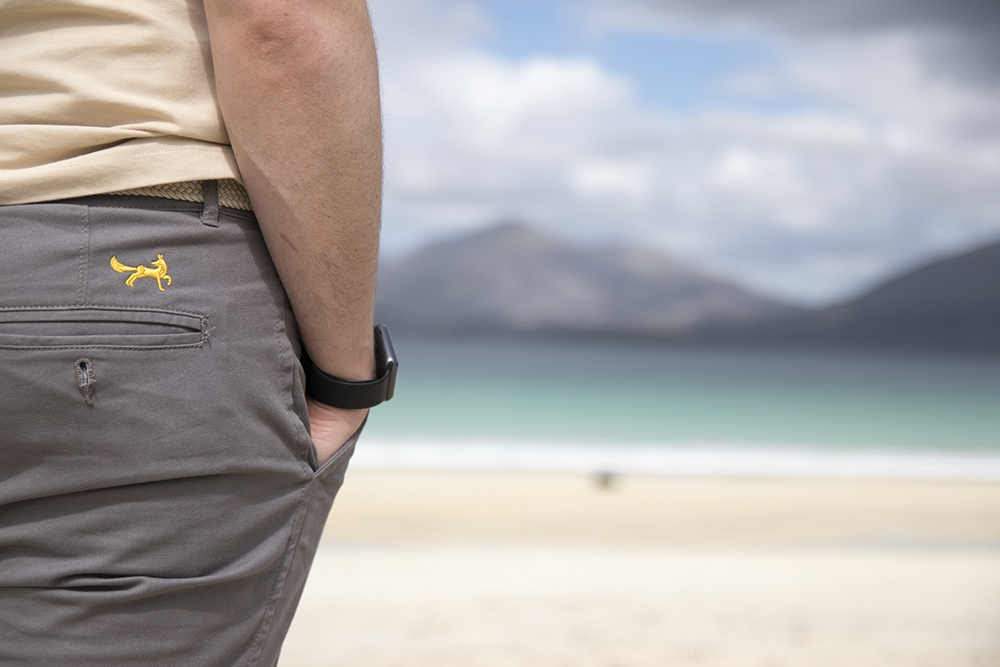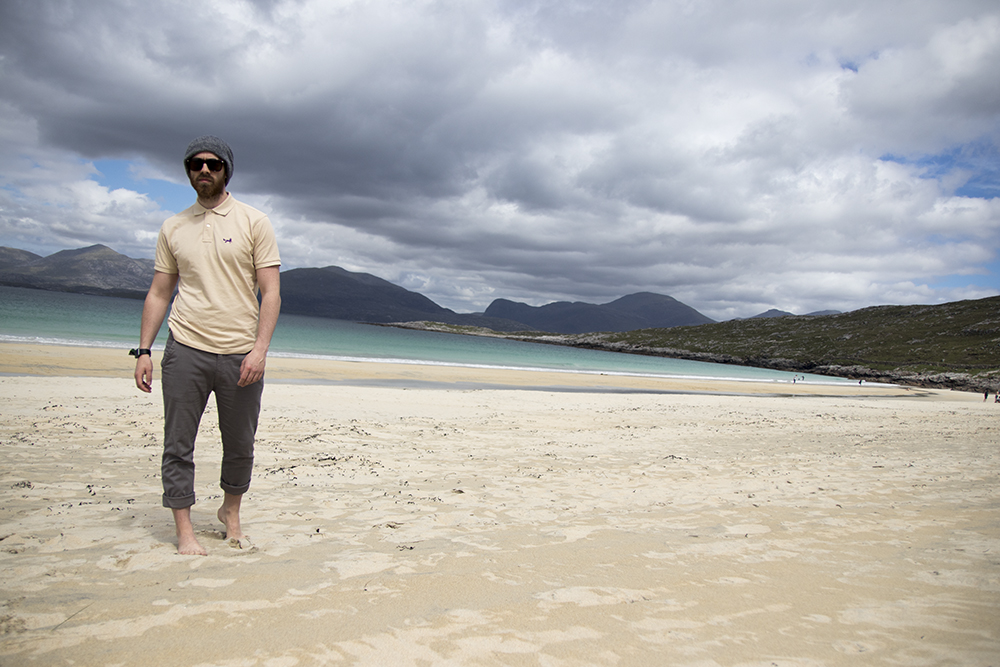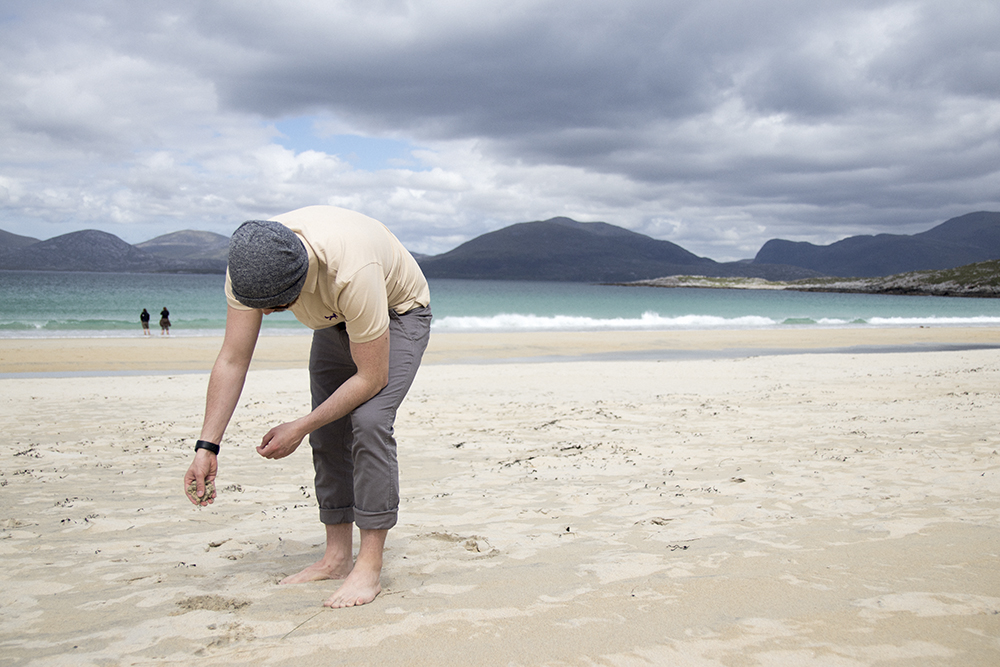 For this look, I'm wearing the slim fit classic chino in slate paired with the classic pique polo shirt in natural.
I love neutral tones and these two just worked great together as well as keeping me cool on a warm summers day.
I pretty much live my life in jeans and a t-shirt 24/7, but I love these and can see them both working well as individual pieces with various other outfit combinations. You can be assured that these will stay in my wardrobe for the rest of summer.
After getting the shots we packed up the camera, relaxed and just enjoyed the sunshine and paddled in the sea. I say paddled, I actually mean stood in the water for about three seconds then buckled in pain due to how cold it was.
It was a brilliant trip to somewhere that I've returned to every year for the last four years and if you've never been I highly recommend it.
It's back to reality now though and the start of an exciting new journey and I really cannot wait to see what the future holds.
Although, saying that I am off to Croatia pretty soon haha.
Some of the products in this post were gifted to me, but as always all opinions are my own.