This post may contain affiliate links where I will earn a little bit of commission should you purchase anything at no extra cost to you.
I can drive an automatic car.
Now that may sound like an odd way to open a blog post, but until a few weeks ago I had never driven an automatic car. I was forced to learn as this beast turned up at my office for me to review over the coming weekend. A swift google for instructions and I was sorted. It's amazing what you can learn online.
Vauxhall kindly offered me one of their brand new Insignia Grand Sport cars to test out and I immediately knew where I wanted to head with it.
After a quick drive home from work, I spent the evening planning the route, booked a hotel for the following night and packed an overnight bag. The following day we were off to tour Scotland.
I've lived here my entire life and bar a few trips to the western isles and once over to Taynuilt, my entire experience of the country has pretty much been the east coast.
The route that we chose to do is outlined in the map below for anyone that is interested.
Setting off in the early hours of Saturday morning it wasn't long before we were on the dual carriageways heading to Inverness and I got a real chance to test the car out. This car moves.
When you're used to a 1.4 Adam and get your hands on a car that has the words Turbo written on the back, you just have to put your foot down.
Being an automatic, there's no messing around with gears when it comes to overtaking, just put your foot down and the car does the rest. Well apart from the steering. Remember to steer.
Overtaking was a breeze as the acceleration of this car can only be described as fearsome. There were times where the turbo would kick in and you'd just feel the car pull away from you, but once you got used to the sweet spot it was fine.
The Insignia also comes with a number of really good features that help like visual icons in your wing mirrors that will light up if there's a hazard on your left or right.
I think my favourite feature of them all was the heads-up display (HUD) which was visible only to me and displayed as a projection at the bottom of the windscreen telling you the speed of the area I was in, my speed and any other important bits of information.
Most of the time I set the car on cruise control and just enjoyed the scenery.
Before we knew it we had reached Inverness and stopped for a bite to eat before making our way down the west coast towards Fort William.
It's embarrassing, but I'd never seen Loch Ness, so it was something that I wanted to see.
Photo Break
Whilst on the way down, we stopped at the edge of a loch which I believe was called Loch Lochy. I haven't made that up btw. This was the ideal place to get some pictures of the car which design wise is absolutely stunning.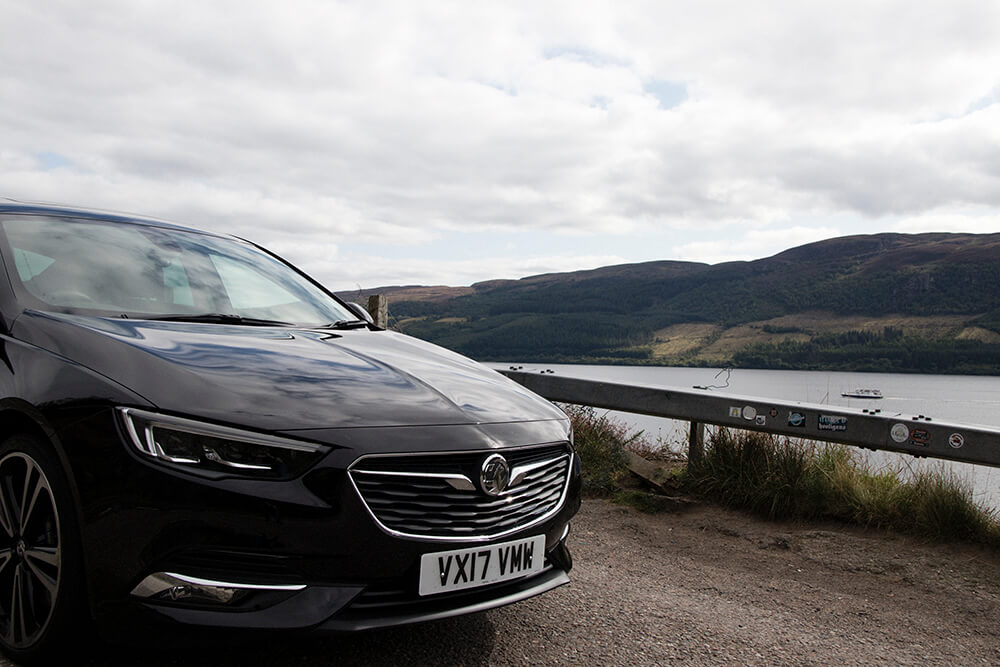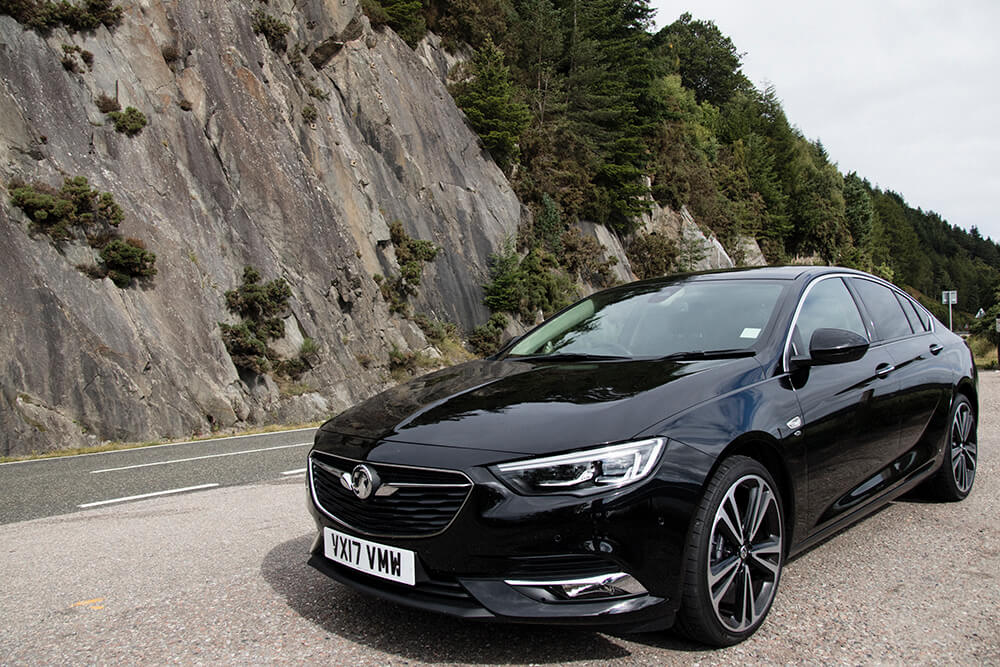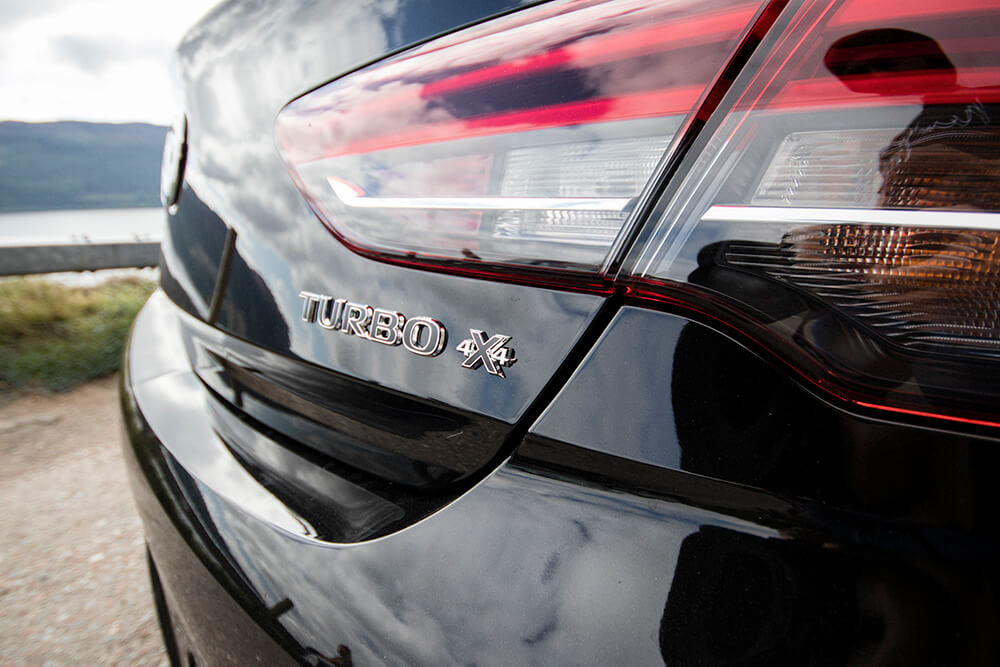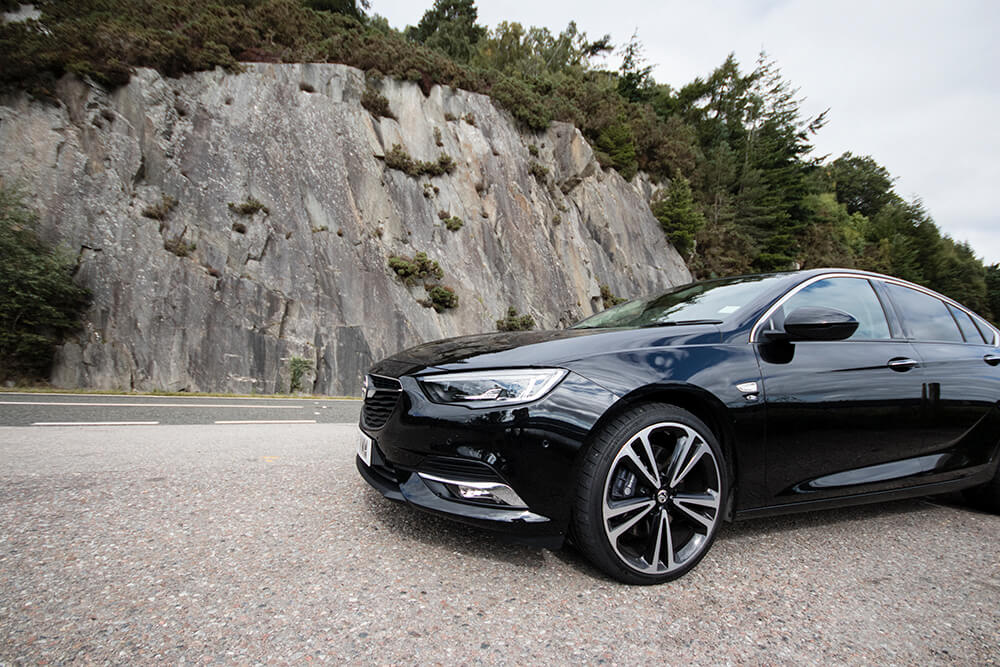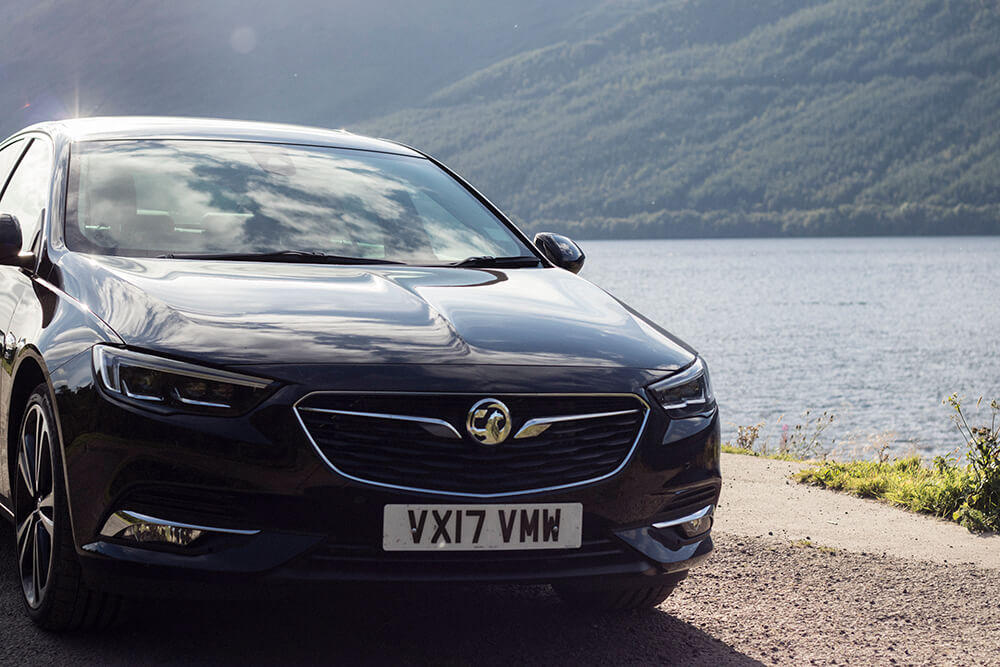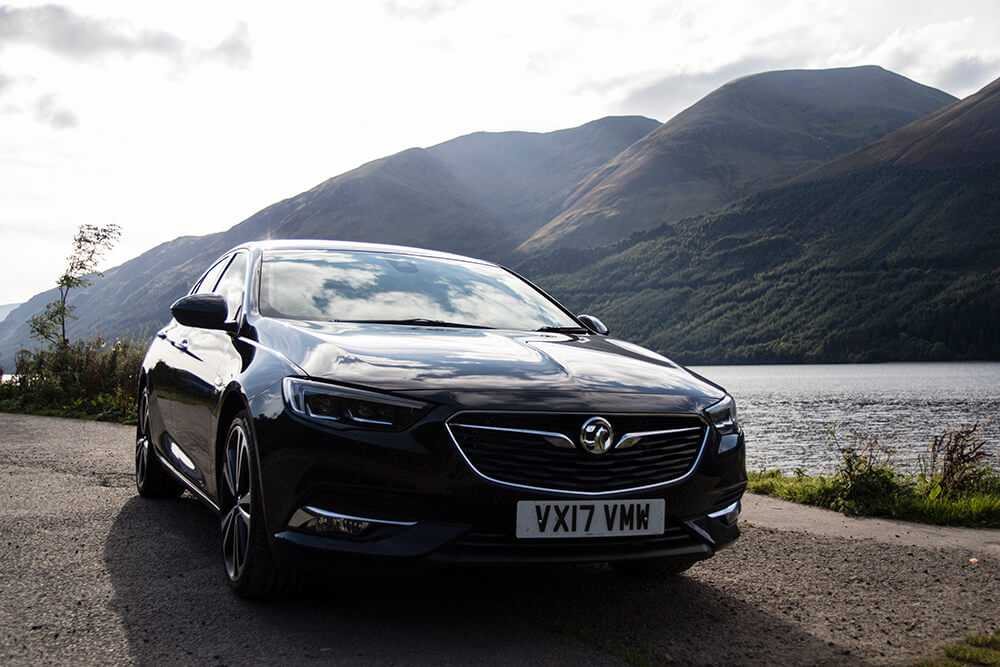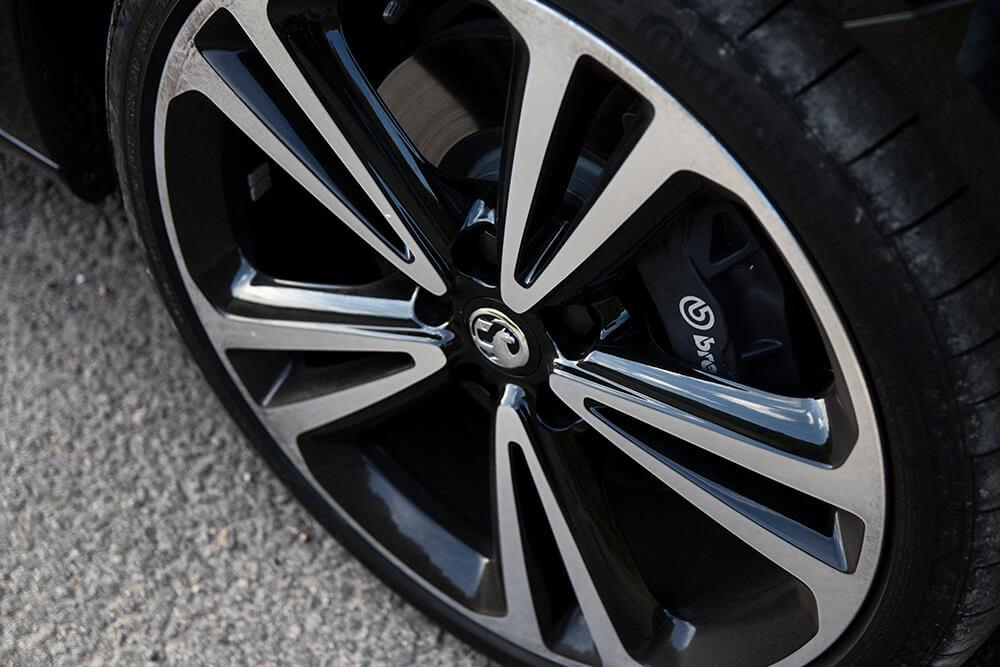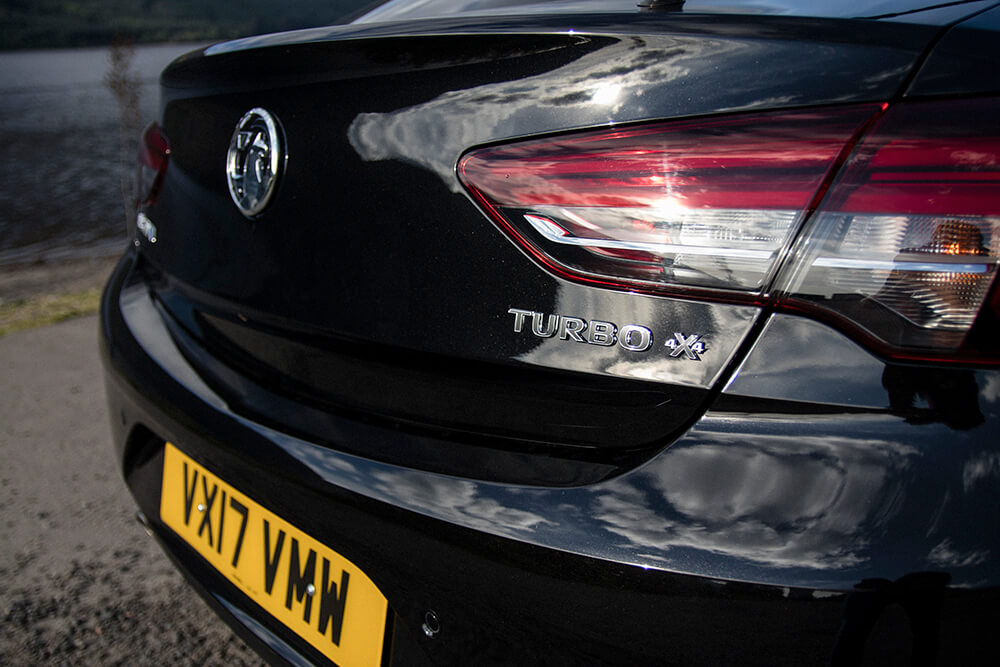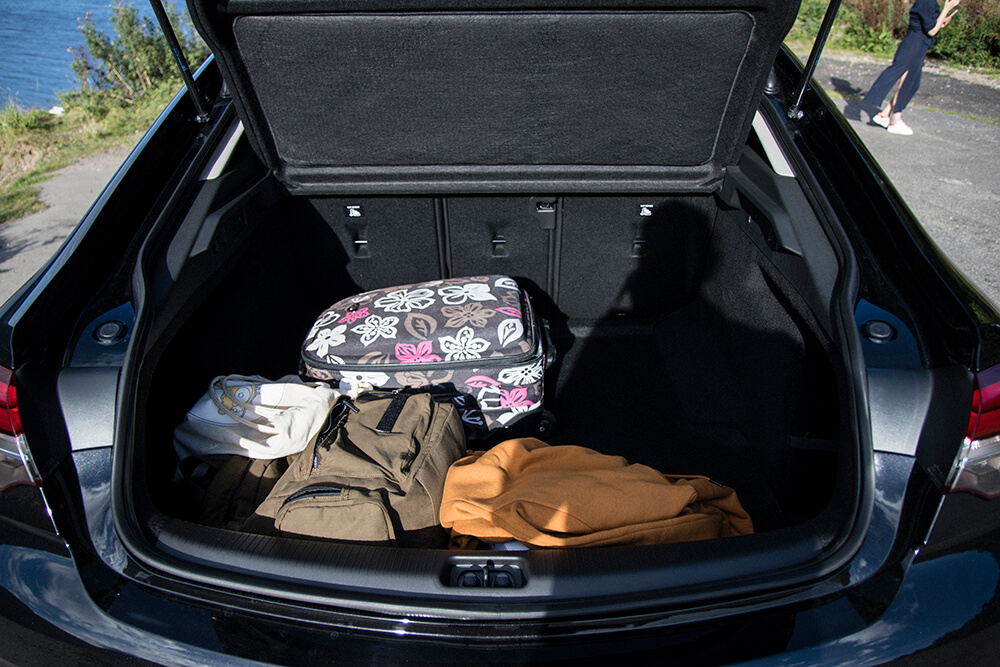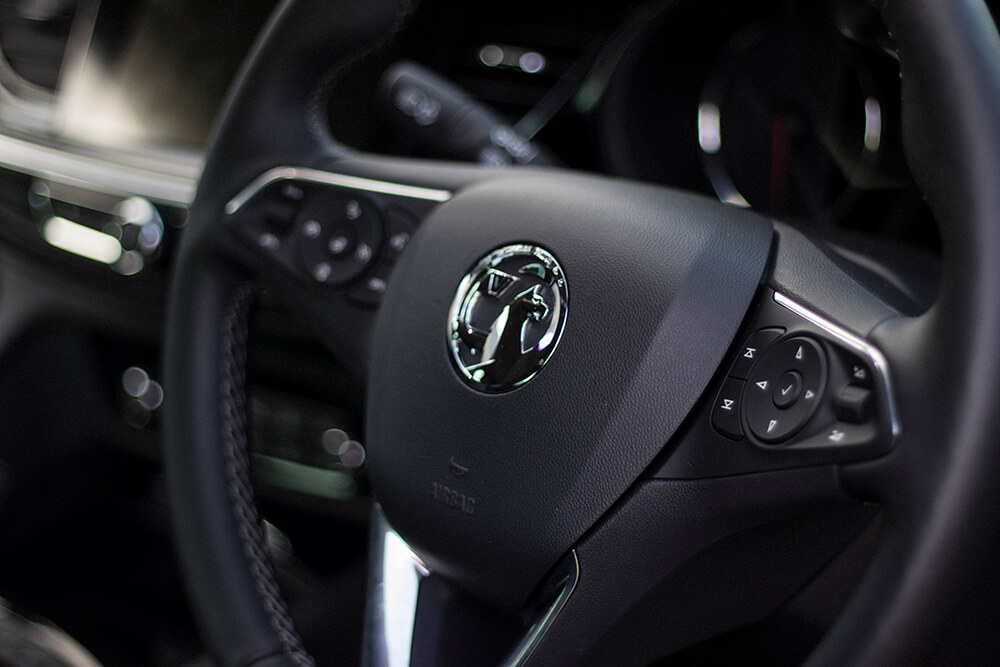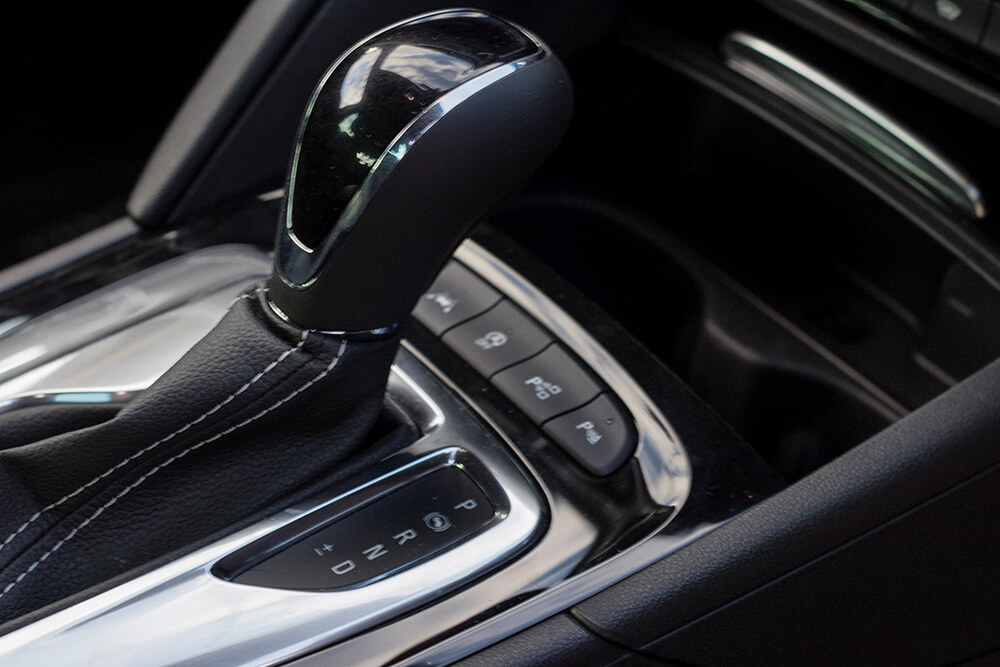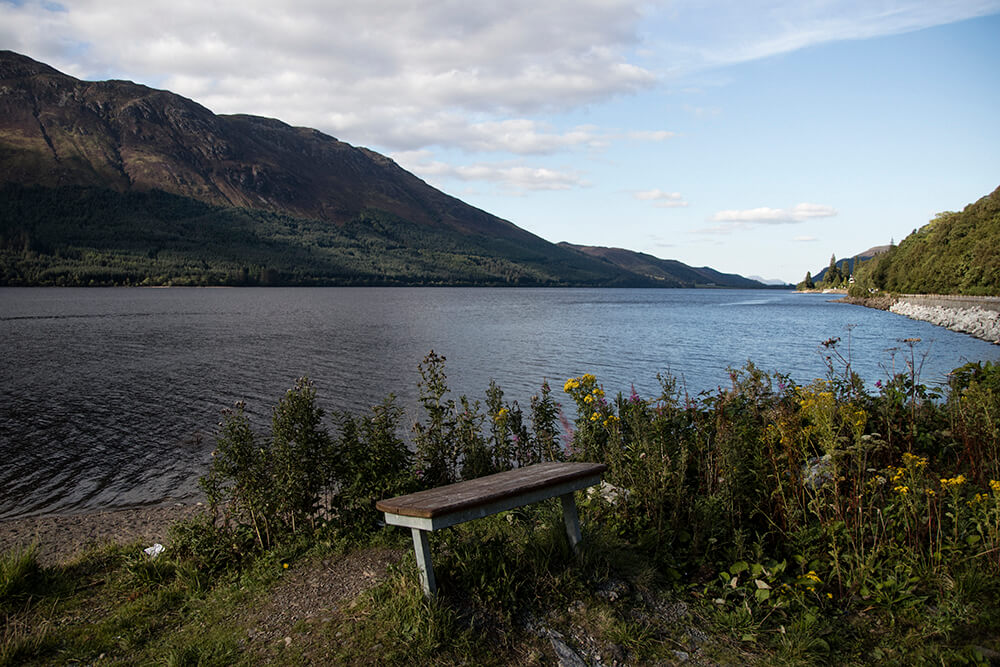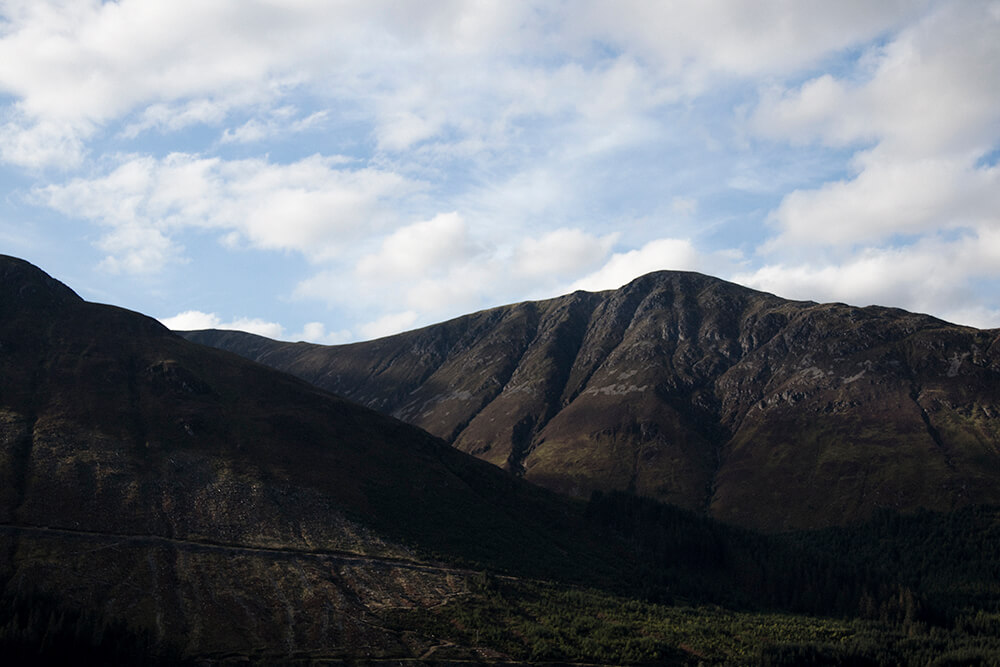 The front of the car almost looks like an American muscle car and is unlike any other Vauxhall that I've seen. There are sleek lines that run along the top of the bonnet and right over the roof.
The alloys were huge, I don't even know how big but they must have been at least a 19 or 20″.
At the back is probably the biggest boot that I've seen in a car that wasn't a saloon, it was massive. You could quite easily have put the back seats down and used the boot as a bed if you brought your own duvet. Seriously.
Inside the car, you were treated to all the features you could have asked for, rear cameras to help with reversing, sat nav, the lot. It even had built in wifi! 
After taking pictures and looking at the car and the views in awe, we set off again driving down to Fort William where again we made a pit stop.
One thing that I did notice whenever we pulled into a car park was that people would stare. This car turned so many heads when it was parked and it's easy to see why.
It's not your standard car that you see on the street, there's something next-level about it. Something that makes you do a double take.
Glencoe
Driving further south towards Greenock, where we had booked in for the night we passed through Glencoe and I honestly don't have any words to describe it.
I have never in my life seen a place so breathtaking.
The worst part is that we couldn't even stop to get photos, so we're definitely going to be heading back some time to properly explore.
Finally, after a long day of driving, we arrived in Greenock and checked into the Holiday Inn Express for the night.
Even though I had been driving the entire day I never grew tired of driving the car.
When driving any other car there feels like a lot more work involved, but the Insignia takes care of so many different things to make your journey easier. Whether it's the warning indications for overtaking, the switching of gears or even just glancing down at the speedometer there's no work involved. Everything is done for you or right in front of your eyes.
The following morning we headed inland towards Livingston where we spent a few hours at the designer outlet as we hadn't been for a few years and we fancied some chocolate bargains.
After wandering around, we headed back up north and concluded probably the most driving I think I have ever done in a couple of days, but we had seen so much of this country that I call home that I have never had the chance to see before.
In all this was definitely one of my most memorable weekends in a while and I absolutely loved driving this car.
It looks beautiful, it drives like a dream and to be honest, it was pretty good on fuel with a full tank lasting us almost 300 miles before we needed to refuel. I'd say that's not too bad for a car with built in turbo.
I was pretty gutted that I had to give it back after the weekend, but I have to thank Vauxhall for letting me borrow it in the first place.
Knowing that cars like these exist has made me really want to own one. I better start saving.